Interstate Haulers transport boats to most destinations within the continental US and across international borders into and out of Canada. With more than 20 years of experience in the industry, we fully understand the nuances of international boat transport.
We also understand that the boat transport process is often intimidating for customers who are not familiar with it but don't worry – when you ship with us, we'll guide you through it all. With experts on hand to answer any questions, you can rest assured knowing that we will handle your vessel with the utmost care and expertise.
This blog post will guide you through the essentials of international boat transportation. We discuss the different types of international boat transport, providing their pros and cons. We also discuss the documents required for international boat shipping and provide recommendations to make your boat transport experience seamless. Let's get started!
What Is International Boat Shipping?
International boat shipping is transporting a vessel from one country to another. It involves loading the boat onto a trailer, then driving or flying it to its destination. Fewer companies offer international boat hauling services as it is more complex than interstate shipping.
Also, the boat transport cost of international boat transport is more expensive than interstate transport. Getting the best boat shipping quote is often a priority in overseas shipping, depending on the type of boat shipping you opt for.
Depending on your location and the distance of your trip, there may be multiple options for international boat shipping, including boat trailers, air freight, maritime shipping, or a combination of the three.
Most boat movers have boat shipping rates on their websites. Some offer quotes where you can easily determine the cost to transport your boat based on your boat's specifications.
One thing you should note is that international boat hauling requires additional documentation to comply with laws and customs regulations. International boat shippers often have to work with a broker who will navigate international shipping regulations and paperwork.
Types Of International Boat Transport
The type of shipping used depends on the size and weight of the vessel, as well as its destination. Here are the four main types of international boat shipping:
Roll-on Roll-off Shipping (RoRo)
RoRo shipping is the most common type of international boat shipping method. This involves loading the vessel onto a specialized boat trailer, then driving it to its destination. The trailers used in RoRo shipping are designed to fit up to two boats.
Pros: RORO is the most cost-effective method of boat shipping and the quickest way to get your vessel to its destination.
Cons: RORO is not suitable for all vessels, especially larger ones. Additionally, some countries do not allow RORO service.
Flat Rack Shipping
Flat racks are large, open containers on wheels. Boats must be cradled and secured to these containers for transport. Flat racks can accommodate larger vessels and are often the best for large boats.
Pros: Flat rack shipping is suitable for virtually any size vessel and can carry oversized items that RORO cannot ship.
Cons: It is a more costly option than RORO due to the extra packaging needed.
Air Freight Shipping
Air freight is unarguably the fastest way to ship boats internationally and is typically used when time is of the essence or if the destination has restrictions on maritime shipping.
Boats must be properly crated to ship this way. The cost of air freight depends heavily on its size and weight and the travel distance.
Pros: Air freight is the quickest way to get your boat to its destination and can bypass restrictions that come with maritime shipping.
Cons: Air freight is more expensive than other forms of international boat shipping due to size and weight limitations.
Maritime Shipping
Maritime shipping typically takes longer than RORO or air freight, but it may be the most cost-effective option for larger boats traveling long distances. Boats must be on a cradle to ship this way.
Pros: This is the most cost-effective method if you have plenty of time before your vessel needs to arrive at its destination.
Cons: It can take several weeks for your boat to reach its destination via maritime shipping, depending on the distance.
Documents Required for International Boat Shipping
When shipping your boat overseas, certain documents must be filed to comply with customs regulations. Depending on where you are shipping from and to, these documents can vary but generally include the following:
Bill of Lading (BOL)
Certificate of Origin
Copy of the boat title
Shipper's Export Declaration
Certificate of Free Sale
An experienced international boat transport company will be able to help you navigate these processes and make sure you fill out all of your paperwork properly.
Making Your Boat Shipping Experience Seamless
It is vital to work with an experienced international boat transport provider with the required expertise. They will be able to guide you through all of the necessary paperwork, making sure that everything is for a smooth transition.
Additionally, you can follow these steps to make your boat shipping experience seamless.
Choose The Right Boat Transport Company
When choosing an international boat transport company, it is important to consider several factors. The most important factor is the company's experience and expertise – you want a company that has successfully shipped boats internationally and can guarantee the safe delivery of your vessel.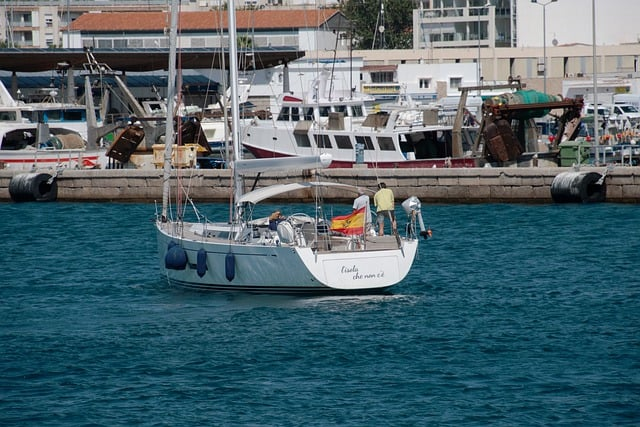 Additionally, ask if they are familiar with customs regulations and documentation requirements for your destination country. It is also important to ask about the size and type of vessels they can transport and the range of their services. A boat hauling service can have limited boat transport offerings and will not transport oversize boats.
Some boat transport companies offer overland boat transport services to ship your boat from the marina to your boat yard. Different shipping companies have different capabilities in terms of the types of boats they can ship, so be sure to inquire about this before signing any agreements.
Finally, it's important to ensure that the chosen boat transport company has all necessary insurance policies to cover any potential damages incurred during transit.
Reputable boat transport companies, like us, will usually carry full cargo insurance and marine liability cover in case of accidents or unforeseen events that occur while transporting your boat overseas.
Prepare Your Boat
Preparation for international boat transport is the most important element of successful shipping. You should carefully prepare your boat to ensure that it is in the best condition for the long journey ahead and arrives safely at its destination.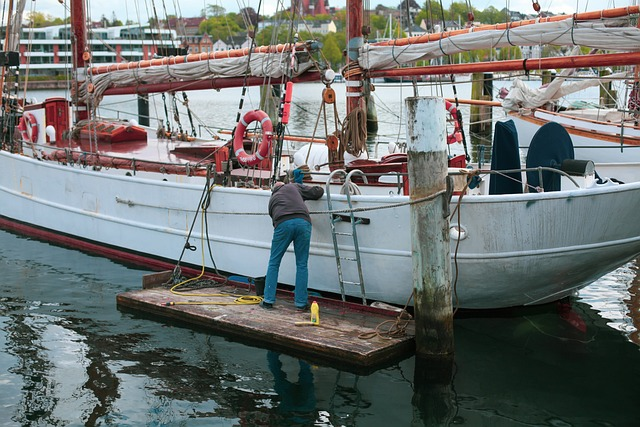 First and foremost, ensuring that your boat is dry and clean before any shipping takes place is essential. This helps prevent mold and mildew from forming during transit and protects your boat from any potential damage caused by water or debris in the hold of the shipping vessel.
Additionally, you should ensure that all batteries on board are disconnected and empty all fuel tanks to avoid transporting any hazardous material overseas.
In some cases, additional preparation may be required depending on the type of shipping chosen – for example, if you choose RORO shipping, you will need to secure all loose items onboard with lashings or tie-downs before transportation takes place.
Additionally, boats must be adequately cradled for maritime shipping to protect them from movement within the ship's hold.
Review Documents
Once your boat is prepared and ready for transport, make sure to double-check that all of the necessary documents are in order.
Previously mentioned paperwork such as BOLs, Certificate of Origin, and Shipper's Export Declarations must be completed accurately and signed off before any shipping can occur.
Additionally, review any other documentation required by the port authorities or customs offices at the destination country. Even though you can rely on your chosen shipper to assist with filling out the required forms correctly, reviewing them yourself is always a good idea to ensure everything is in order.
Carefully review the documents required for boat transportation before submitting them to the shipper or customs agent.
Track Progress
Good boat transport companies have tracking functionalities. You can use this to follow your boat's journey and get an estimated arrival date. This is especially useful for large vessels, as keeping track of them throughout the voyage can be difficult.
You can also contact the shipping company directly to inquire about the progress of your shipment.
Once your boat arrives, you must organize delivery from the port or storage facility to its final resting place. Most boat transport companies will provide this service upon request – ensure they have all necessary permits and documents before they begin transport.
These steps will help ensure a smooth international boat shipping experience with minimal stress or hassle!
Conclusion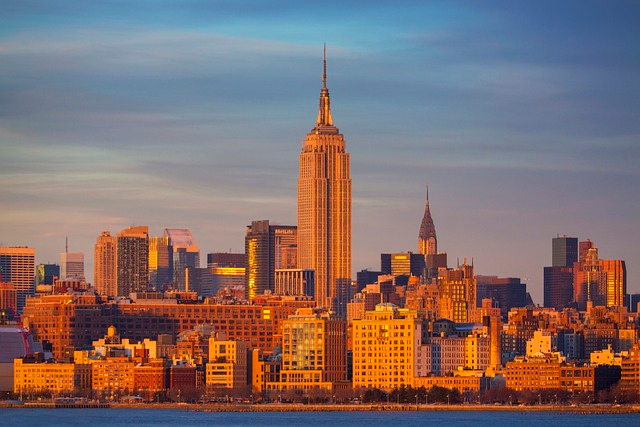 International boat transport is a complex process, but with the right preparation, guidance, and documents in place, it can be a relatively straightforward experience. Consider the different types of international boat transportation and compare offerings to make an informed decision. Ensure to get boat shipping quotes from different boat transport companies.
Ensure that the chosen shipper has all necessary insurance policies and papers before submitting any paperwork for boat shipment or tracking its voyage.
Get The Best International Boat Transportation Services with Interstate Haulers
We go the extra mile to ensure our customers have a stress-free boat transport experience – no matter their needs. Our services include boat trailer transport, designed for safely transporting vessels long distances.
Where We Transport
• Most Destinations within the Continental US
• We Ship Into and out of Canada
• US Ports (For International Shipping)
Types Of Boats We Transport
• Power Boats less than 40ft. And less than 13 ½' in height
• Power Boats with Trailers
• Sail Boats (with and without trailers)
• Jet Skis
With us, you can expect quality service and competitive pricing. Requesting an accurate estimate is fast and easy.
Have any questions about international boat shipping? Contact the experts at Interstate Haulers today for more information! We have decades of experience with International shipping and can provide you with the most efficient and cost-effective solution.