Are you moving across the United States? Do you have an RV to transport? Or you bought a new RV, and all you need is an efficient transport partner. If yes, then this is the ultimate guide for you!
This piece will discuss everything you need to know about RV transport, from preparation tips to choosing the suitable transporter. We'll also introduce you to our family-owned company, Interstate Haulers, which is known for providing professional service and excellent customer care.
What Is RV Transport?
RV transport is hauling an RV from one location to another. Depending on your needs, RV transport may involve both local and long-distance travel. Many individuals opt for RV transport because it saves time and money on fuel expenses. It can also provide peace of mind knowing that a professional transporter is safely transporting the RV. RVs include all recreational vehicles, such as motorhomes, trailers, fifth-wheels, and other specialty vehicles.
RV transport differs from a car because it requires special equipment and expertise only professional transporters have. The RV transport cost may differ based on the RV model, size, pickup location, delivery location, and estimated transport date. However, the price range is usually between $1.50 and $4.00 per mile, depending on the above-mentioned factors.
Engaging the services of an RV shipping company or RV haulers is undoubtedly worth it as it takes away the burden of how to transport your RV and the transporter also bears the liability of the RV arriving safely in your desired location. Additionally, you get to save time and money.
How To Prepare Your RV For Transport
Before you start the process of shipping your RV, there are several steps that you must take to ensure its safety.
Clean And Inspect The RV
Before you have an RV transporter come to pick up the vehicle, make sure that you clean the RV thoroughly and inspect for any damages or missing parts. Remove personal items from the RV, and if moveable items need to come with the RV, ensure to bundle them together so that they stay fixed in a place. Ensure all the latches are secured and the doors are locked to prevent damage in transit. Also, check for any rope or straps that need tightening before the transport.
Drain All Liquids From The Vehicle
Check fluid level and drain all liquids from the vehicle, including fresh water, waste tanks, and other fluids, such as propane or fuel cells. Draining all liquids from the RV before transport is essential as it reduces the risk of damage and leakage during transit.
Disconnect All External Accessories
It would help if you disconnected and safely stored any external items, such as antennas, awnings, or bike racks, before transport begins. Also, disconnect all utilities such as power supply, propane, and water.
Secure All Loose Items
Make sure that any loose items such as chairs, tables, or other furniture are securely tied down and placed in a safe location so that they do not move during transit and create any damage to the RV.
Document The Condition Of Your RV
Take pictures of the RV before transport, so you have proof if any damages occur during transit. Also, measure your RV's width, height, and gross vehicle weight. Documenting the condition of your RV is essential for the transporter to ensure that it can fit safely on the truck.
Double-check To Ensure That All Is In Order
Double-check that you have carried out all of the steps above, starting from top to bottom.
Transporting your RV may be daunting, but with the proper preparation and a reliable transporter, you can feel confident that your RV will arrive safely.
Choosing A Transporter
Choosing a transporter for your RV can be challenging as you have to consider many things, Ranging from whether the transporters are experienced and knowledgeable in transporting RVs to whether they have previous experience transporting to the location you want.
You need to watch out for three things to answer your questions: Insurance coverage, permits and licenses to transport, and online reviews.
Insurance Coverage
When choosing a transporter for your RV, it is vital to ensure adequate insurance coverage in case of any damages that may occur during transport. Many transporters will provide insurance for the move's duration, but it is always important to ask and ensure you are fully covered.
Permits And Licenses
Another thing to watch out for when choosing a transporter is whether they have the necessary permits and licenses to transport an RV. Each state has different regulations for transporting recreational vehicles, so it is essential to ensure that the transporter you choose is knowledgeable about the laws in your state.
Online Reviews
Finally, one of the best ways to judge whether an RV transporter is suitable for you is by reading online reviews. By reading reviews from past customers, you can get a sense of the transporter's service and any issues or problems that may have arisen during the transport. Ensure that the company's insurance covers your RV in case of any damages or delays during transit.
Additionally, the company must provide excellent customer service so that you can get any questions answered quickly and easily. The last thing you want is for your RV transport to go wrong due to a lack of communication or understanding. You are sure that the RV transport process is stress-free, with the transporter coordinating your RV's door-to-door pickup and delivery.
Interstate Haulers has all of these and much more. We have provided professional service for over 20 years as a family-owned business. Our team is skilled in transporting recreational vehicles, including motorhomes, fifth wheels, travel trailers, and more. We provide excellent customer service so you can stay informed as your RV is moving across the United States.
RV Shipping Methods
Regarding RV transport, two main methods are available: open and enclosed.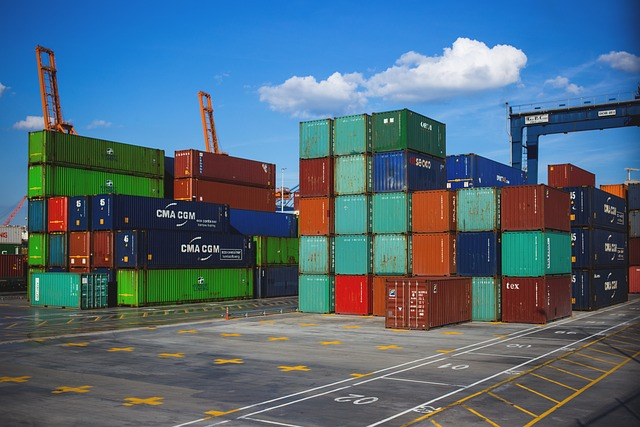 Open RV Transport Services
Open transport is the most common method of RV shipping as it is less expensive than enclosed transport and can accommodate larger vehicles. This method involves placing your RV on an open trailer with up to 8 other recreational vehicles for shipment. Standard benefits of an open RV transport include:
RVs are transported with other vehicles, making them more affordable.
Larger RVs are transported using this method.
Open RV transport is the most common form of RV shipping.
The Open RV transport is best for those on a tight budget who wouldn't mind getting dirt on their RV.
Enclosed RV Transport Services
On the other hand, enclosed transport is a more secure option as the vehicle is transported in a fully enclosed trailer away from any potential road hazards and weather elements. This method ensures the maximum protection of your RV during shipment, but it also comes with a higher price tag. Standard benefits include:
Protection from weather, dirt, and debris during transit with an enclosed trailer.
Highly secured transport for maximum safety of your RV.
The enclosed RV transport is best for those who can spend more on their RV transport. Generally, they want to ensure that their RV is delivered in the same condition as the transport company picks up the RV.
Roll-on/Roll-off Transport (RoRo)
RoRo is the most common form of transport for large RVs and motorhomes. Your RV will be driven onto a ship and then rolled off when it arrives at the destination. RoRo is a less expensive option than enclosed transport and is available for larger vehicles. You can use RoRo to haul multiple RVs.
Flatbed Transport
Flatbed transport is an option for smaller RVs that do not fit on an open RV trailer. It involves the use of flatbed trailers. Your RV will be transported on a flatbed truck and secured with straps to prevent it from moving around during transit.
Towing Transport
Towing transport is an option for those who want to move their RV. This method involves towing your RV behind your vehicle using a tow bar. While this is the most affordable option, it can also be the most time-consuming as you will have to drive your RV and vehicle to the destination. However, you can also opt for tow-away RV services, which will be the same process, just outsourced.
Interstate Haulers are here for you, whichever method you choose – providing expert RV transport services across the country with unbeatable customer service and superior coordination. Let us handle the stress of getting your RV from point A to point B so you can enjoy a hassle-free trip!
How Interstate Haulers: The Best RV Transport Company
Interstate Haulers is an RV transport company with over 20 years of experience transporting recreational vehicles to several states. We pride ourselves as one of the best RV transport companies in the U.S. Our team is experienced and knowledgeable in managing the ups and downs of RV transportation and ensuring that we always deliver premium services to our clients.
We are D.O.T authorized and have permits and licenses to operate throughout the United States and cargo and liability insurance coverage to cover any damages that may occur during transport.
Our service ensures that we transport your recreational vehicle with the highest care safely and securely. Our experienced drivers know the best route for transporting RVs and are skilled at managing long-distance hauls safely across the country while maintaining constant contact with clients throughout the entire process.
Our delivery is incredibly swift, effective, and flawless, enabling your RV to reach its destination promptly, safely, and without hassle. Additionally, our customer service team is available 24/7 to answer any questions or concerns that you may have.
RV transport quotes are also available, and provided the information you entered is correct; our RV transport quote will not change.
At Interstate Haulers, we offer a wide variety of services, from RV Transport to Boats, Cargo Trailers, or Vehicles. Contact us today or request a quote to find out more about our transport services! We look forward to helping you move your RV safely and securely!