A single axle trailer is a type of trailer designed to be towed by vehicles, typically cars or trucks. This type of trailer is popular for its versatility, affordability and ease of use.
Read on to learn more about the basics of single axle trailers and why they are an ideal choice for many people.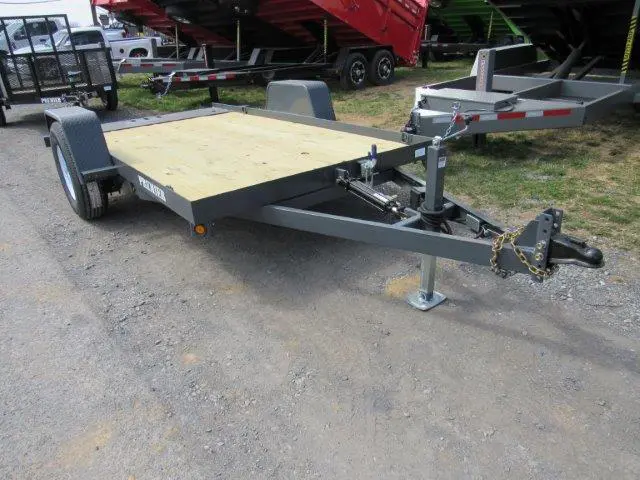 What are Single Axle Trailers?
Single axle trailers are a reliable and versatile option for hauling cargo and other items. They consist of one axle, typically with two small tires, attached to a frame and then covered with a bed or box. Depending on the size and weight capacity, some single axle trailers can also have larger tires for heavier loads. The most common types of single axle trailers include utility trailers, car haulers, dump trailers, and flatbeds.
Single Axle Utility Trailer
Utility trailers are the most common type of single axle trailer. This type of trailer typically features an open bed or flatbed design and can be used to transport items ranging from furniture to lawn equipment, tools, supplies and other goods. Utility trailers come in various sizes with different weight capacities so you can find one that meets your needs perfectly.
Car Hauler
Car haulers are another type of single axle trailer specifically designed for hauling vehicles such as cars and motorcycles. These types of trailers typically feature an open design but may also have enclosed sides depending on your needs. Car haulers make it easy to transport vehicles safely and securely without having to drive them long distances yourself.
Dump Trailer
Dump trailers are ideal for landscaping projects such as mulch delivery or debris removal from construction sites. These types of single axle trailers feature a large open bed with walls around the edges that can be raised up to enable dumping materials out quickly and easily when needed.
Flatbed
Flatbeds are another popular type of single axle trailer that features an open-top design with no walls or sides on the bed itself but they may still have side rails along the edges depending on your needs. Flatbeds make it easy to transport large items such as heavy machinery or bulky goods that would otherwise not fit inside an enclosed trailer bed or box.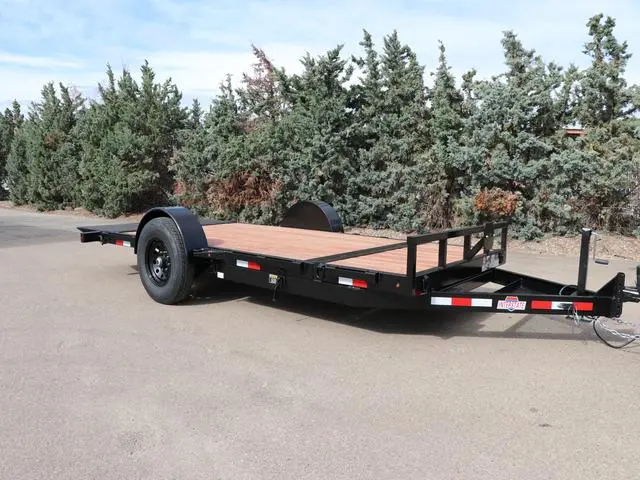 The Benefits of Using Single Axle Trailers
Single axle trailers are easy to use and provide several advantages over other types of trailers. They are light and easy to tow, which makes them great for recreational activities like camping or hauling small loads such as furniture or tools.
Additionally, they require less maintenance than other types of trailers since there are fewer parts that need to be maintained.
Finally, single axle trailers can also be customized with different accessories such as ramps or hitches to make them even more versatile.
Strength & Durability
Single axle trailers offer superior strength and durability compared to other models. Since they are built with fewer moving parts than tandem or double-axle trailers, they tend to be more affordable, high quality, and easy to maintain over time.
The single axle design also reduces weight, making them easier to tow behind your vehicle. No matter what model you pick, a single axle trailer will get the job done.
Versatility
Single axle trailers come in a variety of sizes and styles, making them suitable for a wide range of uses. Whether you need to transport furniture from one location to another or hauling atvs or landscaping materials, there is likely a single axle trailer that can meet your needs.
They are also available in open and enclosed versions, depending on your preferences. You can even add customization to your trailer, great features, such as a gate, top wind jack, square tubing rail, treated floor, sideboards, or storage compartments if desired.
Safety & Comfort
When it comes to safety and comfort, single axle trailers don't disappoint. Their low center of gravity provides increased stability while traveling down the road. Additionally, their lightweight construction helps reduce driver fatigue while hauling heavy duty loads over long distances.
And because most models feature a heavy duty frame, radial tires, electric brakes, and an independent suspension systems on each wheel assembly, they provide an incredibly smooth ride even under the most challenging terrain conditions. With a single axle trailer, you'll have the confidence to haul anything!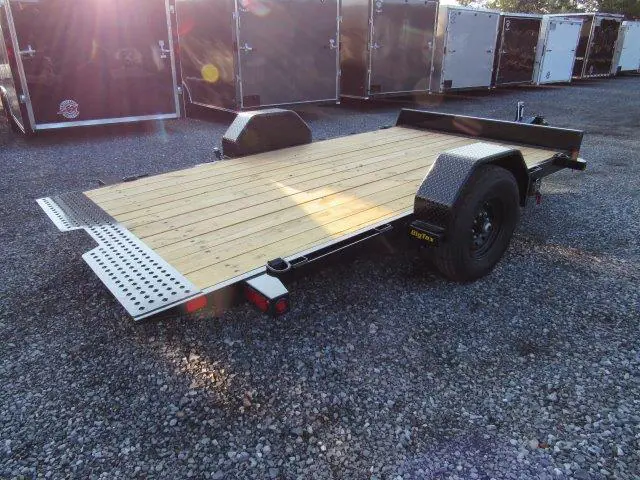 How To Find A Single Axle Trailer For Sale
Are you in the market for a single axle trailer? If so, then you've come to the right place. Finding the perfect trailer doesn't have to be hard, but it does require some research.
Step 1: Determine Your Budget
The first step in finding a single axle trailer is determining how much money you want to spend. Set a realistic budget that allows you to purchase both the trailer itself as well as any additional accessories or parts that may be needed for installation or maintenance.
Remember, trailers come in all shapes and sizes, with varying price points. Having an idea of what you can afford before beginning your search will help narrow down your options quickly.
Step 2: Research Different Types of Trailers
Once you know what kind of budget you can work with, it's time to start researching different types of trailers. There are several styles available on the market today such as open-bed trailers, enclosed trailers, and utility trailers.
Spend some time familiarizing yourself with each type so that you can make an informed decision when it comes time to buy. Additionally, if there are certain features (such as weight capacity or hitch type) that are important to consider when choosing a trailer, be sure to pay attention while doing your research on these specs as well.
Step 3: Shop Around
Now that you have an idea of which type of single axle trailer is best for your needs and budget, it's time to shop around for the best deals.
Look online at popular retailers like Amazon or Craigslist for used trailers; however, keep in mind that purchasing from private sellers may come with certain risks such as buying something without a warranty or not getting exactly what was advertised online.
You may also want to check out local dealerships in your area if they have any used models on sale or clearance. With enough shopping around, chances are good that you will be able find great deals on new and used single axle trailers alike!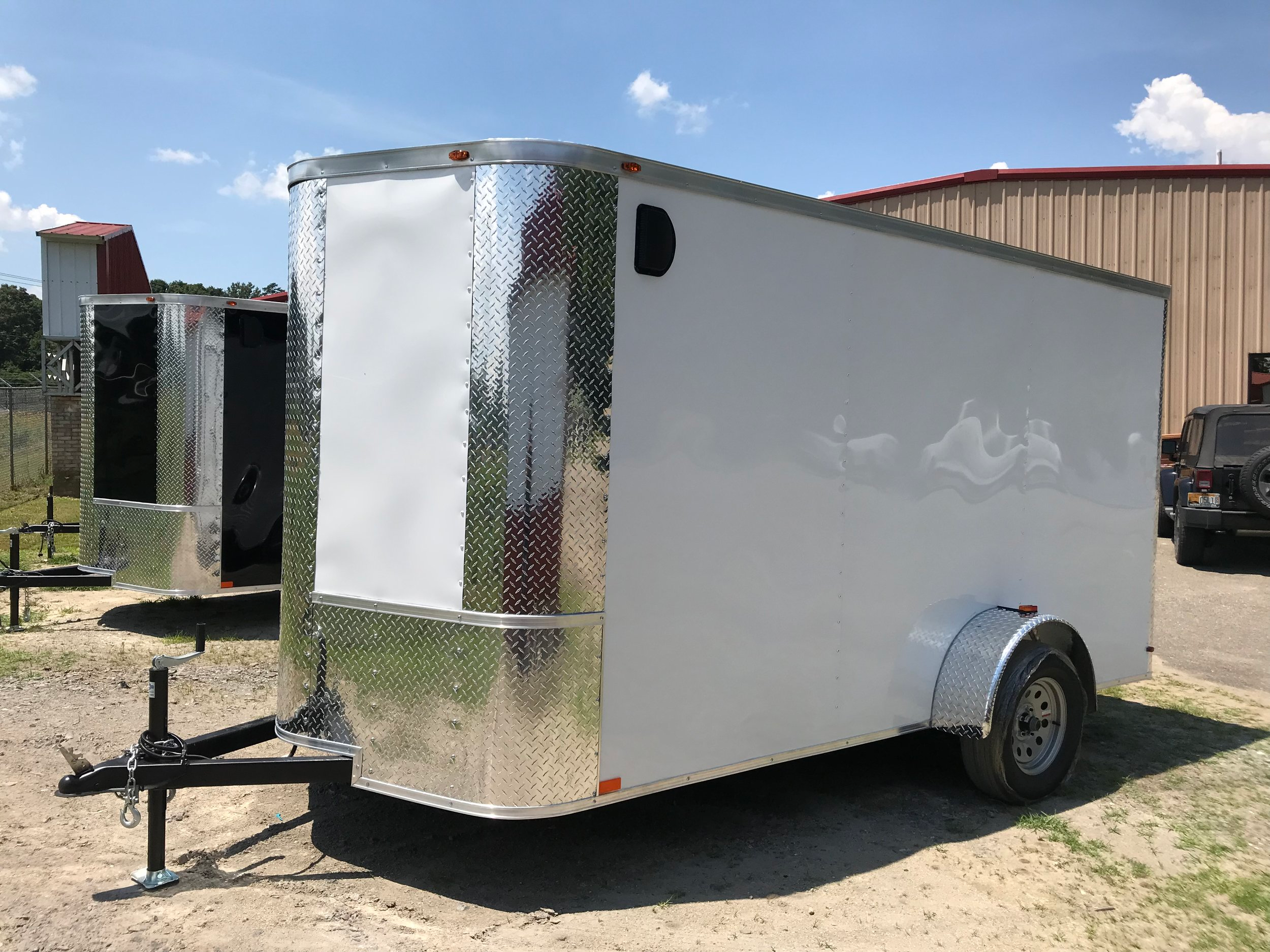 Tips and Tricks for Selling a Single Axle Trailer
So, you're interested in selling your single axle trailer or you're thinking about buying one. It's important to know the ins and outs of the process before you make any decisions.
Let's discuss some tips and tricks to help you have a successful single axle trailer sale.
Research Your Trailer's Value
Before you even think about setting a price for your trailer, it is important to research its true market value. Find similar trailers on the internet that are currently being offered for sale, as well as those that have already sold.
This should give you an idea of what people are willing to pay for your particular model and condition. Take into consideration any modifications or upgrades when conducting your research so that you can accurately assess the true value of your trailer when you sell it.
Set a Reasonable Price
Once you have done your research, it's time to set a fair price based on the information you have gathered. Make sure that the price is reasonable enough to attract potential buyers but high enough that it will make selling worth your while.
If possible, try pricing it slightly lower than comparable models on the market; this will make it more attractive to prospective buyers who may be shopping on a budget.
Remember Your Negotiating Power
When negotiating with buyers, always remember that there is power in numbers – meaning if someone offers something too low then simply move on to the next person who may be willing to pay what you are asking for or close to it.
This will also keep buyers from trying to lowball you and getting away with it!
Be firm but friendly in your negotiations; don't be afraid to stand up for yourself but also remember that at the end of the day good customer service goes a long way in making happy customers (and future business).
Prepare Your Trailer For Sale
Once you've set a price and found potential buyers, now is the time to get your trailer ready for sale. This means cleaning it up inside and out so that it looks presentable when potential buyers come by—you want them to see what they're getting themselves into!
Also check all working parts like brakes, tires, lights etc., so there won't be any surprises after they take ownership of their new purchase. You can also offer repair services if needed or give them access to nearby mechanics who specialize in trailers if needed–it never hurts having options!

Interstate Hauling
If you've just bought a new trailer, you may need it hauled, that where Interstate Haulers comes in. At Interstate Haulers, we pride ourselves on our extensive fleet of trucks, equipped with a range of hauling options that cater to all kinds of Industrial Trailers.
You can trust our network of trained drivers to be available to you across the United States, with most pickups scheduled within a speedy two to three days. Our reputation for being professional and thorough means that our corporate and government clients have come to rely on us for all their transportation needs.
Safety and reliability are key to us, and our commitment to providing both means that when you choose us, you can be rest assured that your goods are in the best possible hands.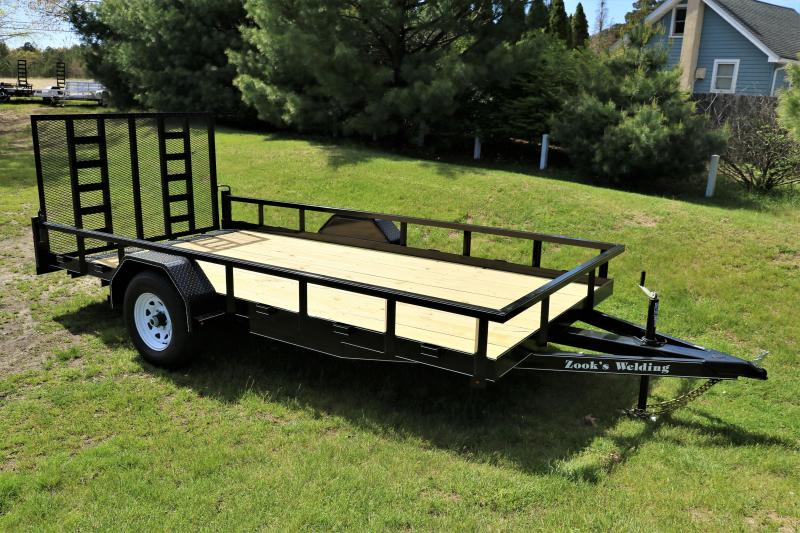 Conclusion
Whether you need something versatile like a utility trailer or something specifically designed for hauling vehicles like a car hauler, there is sure to be a perfect single axle trailer out there for you!
Single axle trailers offer numerous benefits including affordability, simplicity in use, low maintenance requirements and durability so you know your investment will last through years' worth of use!
With so many options out there today it is easier than ever before to find the perfect single axle trailer solution for whatever task you may have at hand!