Whether you're hauling around gardening equipment, furniture, or any other bulky items, utility trailers can be a great way to make transporting your cargo easier.
But what exactly is a utility trailer and how do you choose the right one for your needs? Keep reading to find out!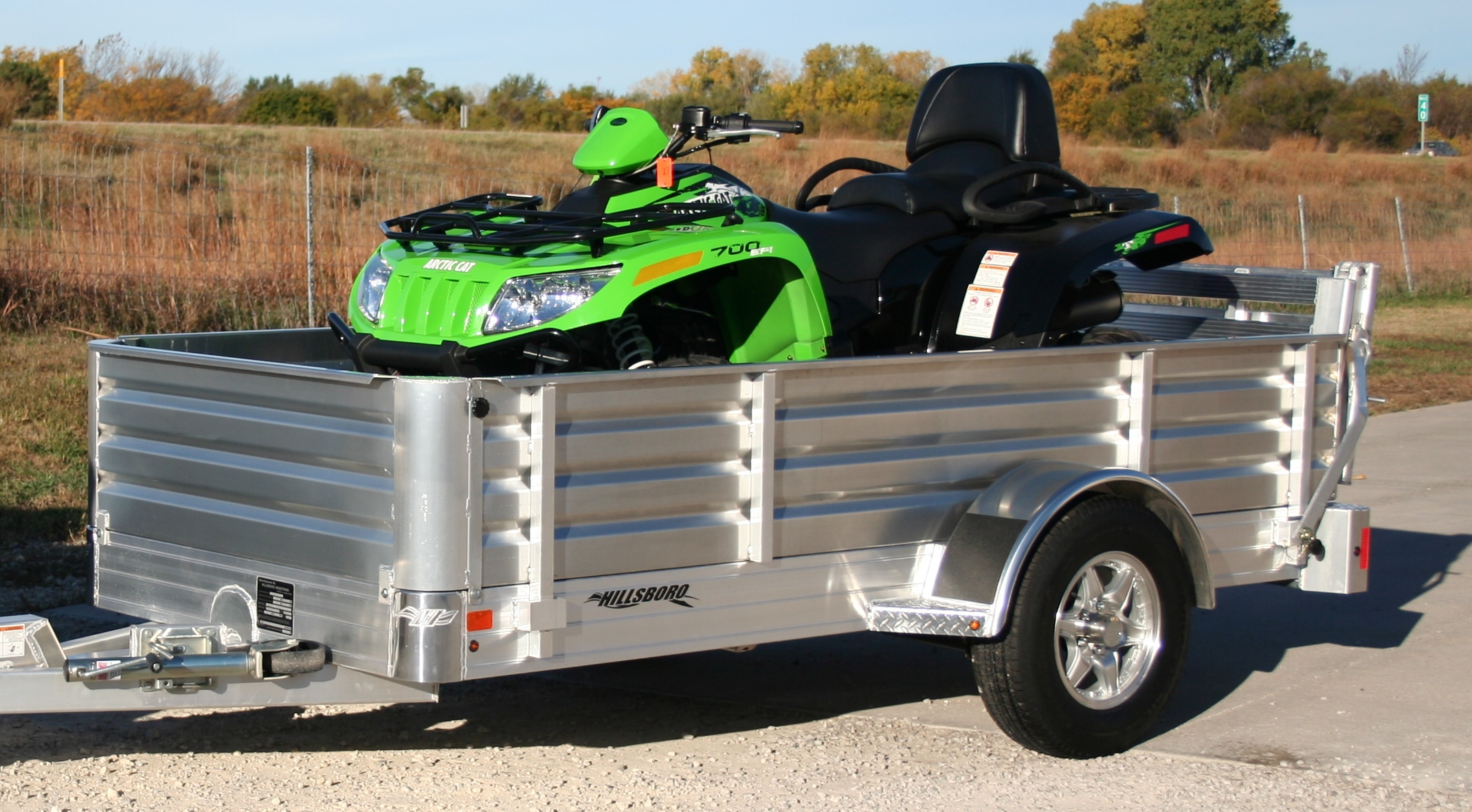 What Is a Utility Trailer?
A utility trailer is a trailer that is capable of transporting large items from one place to another, usually with ramps, for easy unloading. The frame is usually made of steel, aluminum, wood, or a combination of said materials and have radial tires. Utility trailers came in various shapes and sizes, some with square tubing and some without.
Typically they haul things like landscaping equipment, an atv, construction equipment, furniture, or appliances. They're built to be sturdy and reliable heavy duty hauling.
The most common type of utility trailer is the flatbed; this has no sides and is ideal for carrying items that don't need protection from the elements.
Other types of trailers include enclosed trailers, which have solid walls to protect cargo from rain, wind, and dust; tilt beds, which have an adjustable ramp for easy loading; and dump trailers, which are designed for hauling materials like dirt or gravel.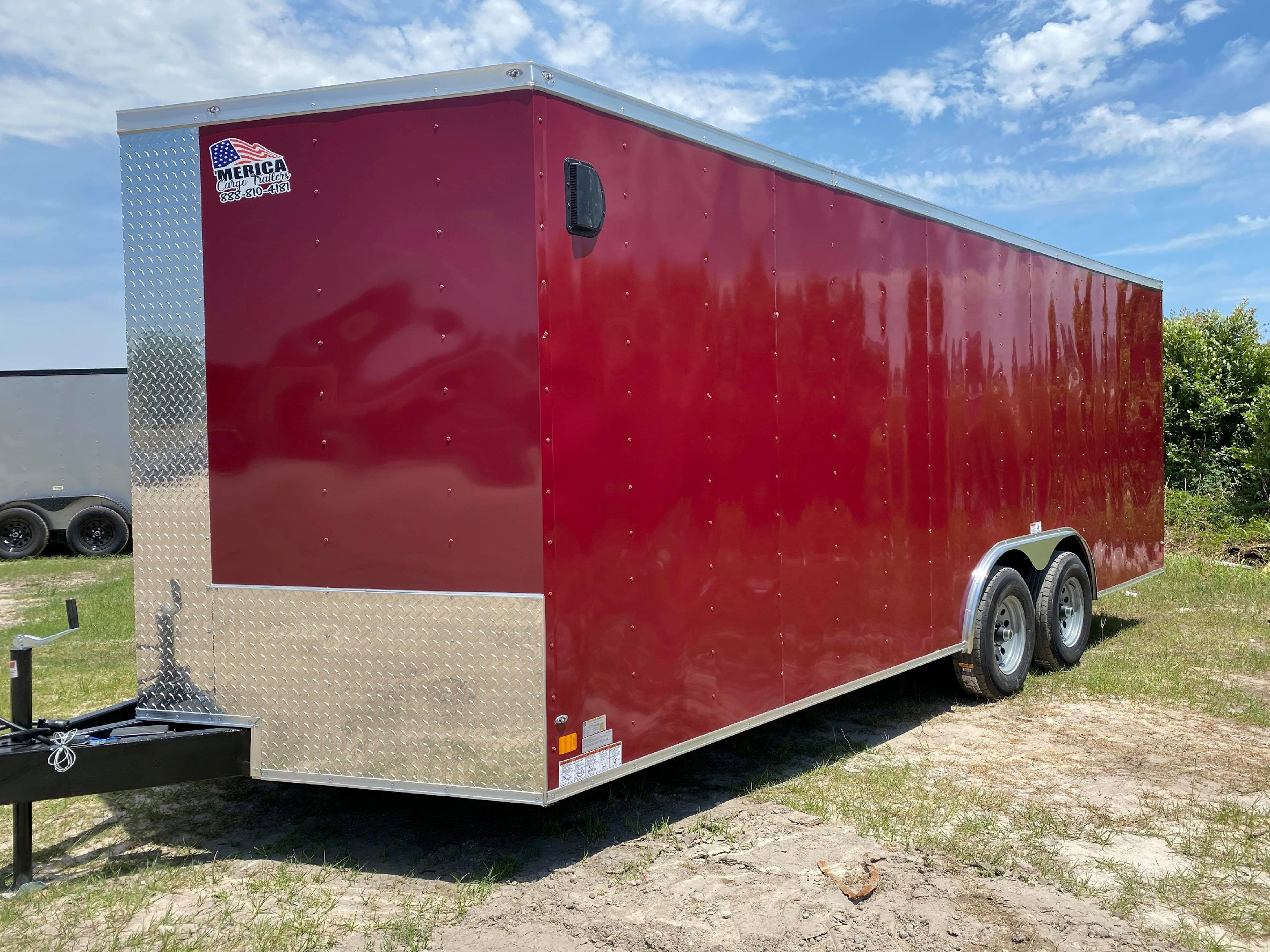 Enclosed Utility Trailers
Enclosed utility trailers have become increasingly popular among people who require additional space for hauling items. These trailers are specially designed to securely transport anything from construction equipment to camping gear.
With their covered design, enclosed utility trailers offer protection against harsh weather conditions and theft, ensuring that your cargo remains safe and intact.
Whether it's for personal or professional use, an enclosed utility trailer is an excellent investment that provides both convenience and security on the go.
So if you're in the market for a reliable and durable trailer, consider an enclosed utility trailer that will meet all your hauling needs.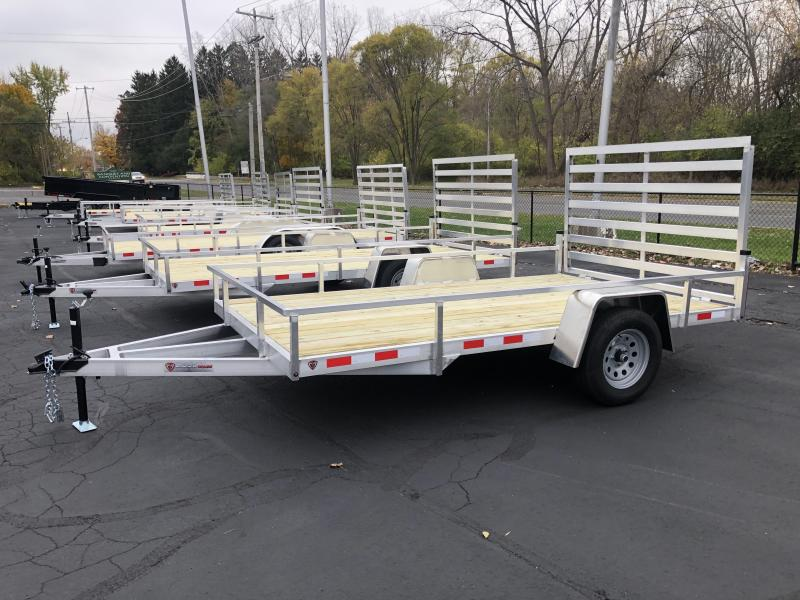 Open Air Utility Trailers (Flatbed)
A flatbed trailer is a unique type of hauling trailer that stands out from others in the transportation industry.
Unlike enclosed trailers, a flatbed is open and flat, with no walls or roof, making it ideal for transporting large or odd-shaped loads that would not fit in a traditional box or enclosed trailer.
Flatbeds can carry an assortment of materials including construction equipment, building materials, and vehicles. They also offer a distinct advantage by allowing for easy loading and unloading without the need for a forklift.
Overall, a flatbed trailer is a useful tool for many businesses and industries, offering versatility and flexibility for transporting a wide range of cargo. They're also the standard trailer most people buy.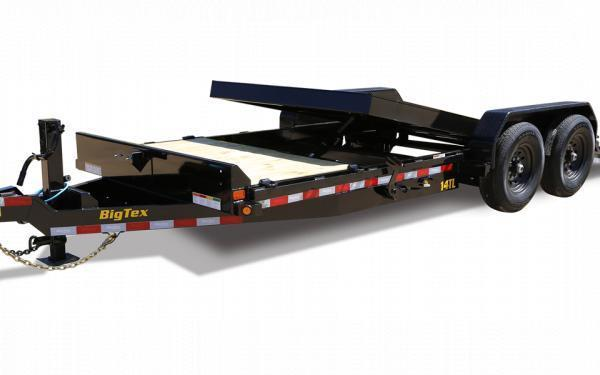 Tilt Bed Trailers
A tilt bed trailer is a type of trailer that is designed to make loading and unloading heavy equipment or vehicles much easier.
The unique design of the tilt bed allows the entire bed of the trailer to be tilted forward or backward at an angle, which allows for equipment to be driven or rolled directly onto the trailer without the need for ramps or lifting devices.
This type of trailer is commonly used in construction, agriculture, and transportation industries, where heavy equipment must be moved frequently. The versatility of the tilt bed trailer makes it a popular choice among professionals who need to move equipment quickly and efficiently.
Whether you are a contractor, farmer, or transportation company, a tilt bed trailer can make your business run smoother.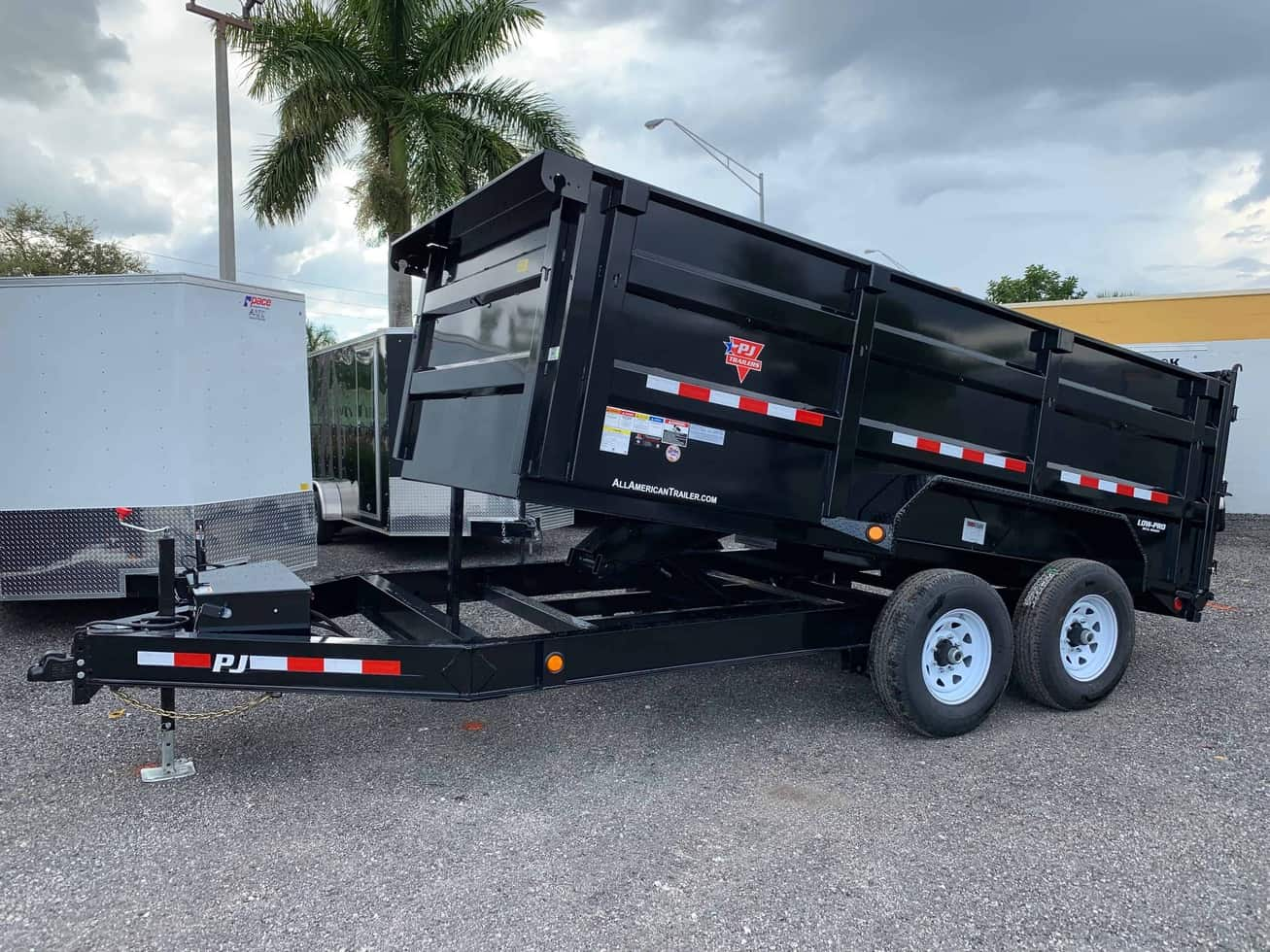 Dump Trailers
A dump trailer may not be the flashiest piece of machinery out there, but when it comes to heavy lifting and hauling, it is an incredibly valuable asset.
Essentially, a dump trailer is a type of utility trailer that has the ability to dump or unload its cargo at a specific location, making it perfect for transporting large or heavy objects like rocks, dirt, or construction materials.
The design of a dump trailer typically features a hydraulic system that can lift the trailer bed and tilt it back to let cargo slide out. This not only saves time and increases efficiency on job sites, but also makes the process much safer for workers.
Whether you're a professional construction worker or simply need to complete a heavy-duty DIY project, a dump trailer could be just the tool you're looking for.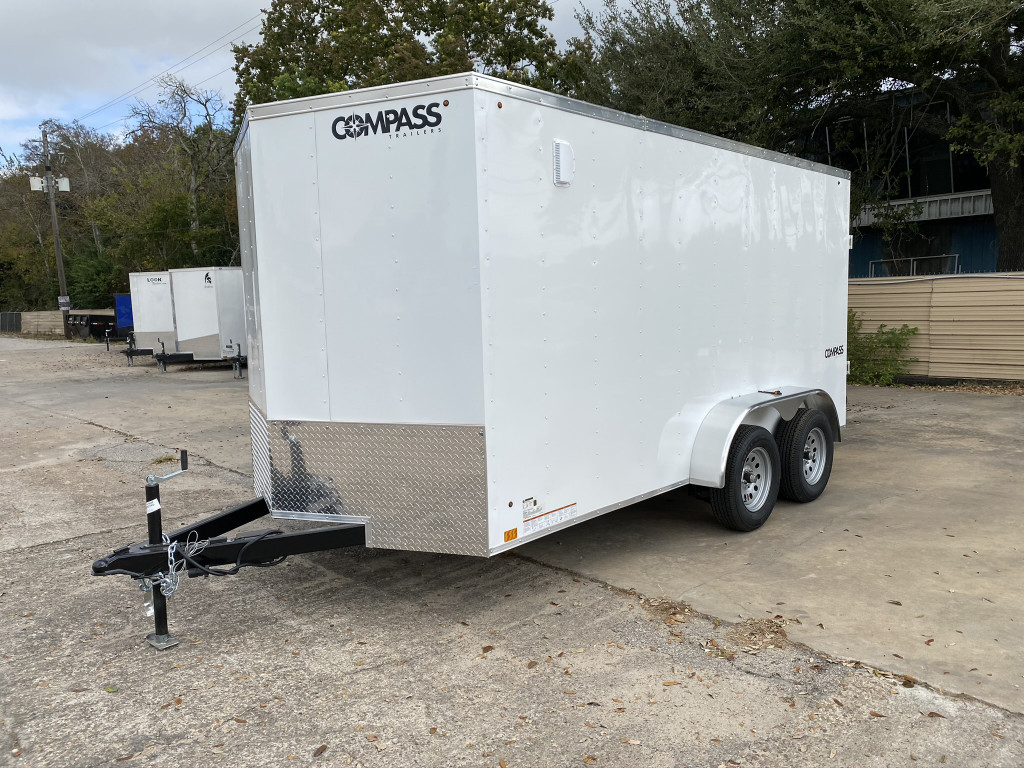 How Do I Choose the Right Utility Trailer?
The first step in choosing the right utility trailer is determining what type of cargo you'll be hauling. If you plan on transporting furniture or appliances, an enclosed trailer will provide extra protection from the elements.
If you're hauling heavy machinery or industrial materials like gravel or dirt, then a dump trailer may be more suitable.
You should also consider pricing when shopping for a utility trailer as there are models at all price points. Try to wait to buy a trailer when they have multiple in stock, as businesses will hold a sale when they have too many, the price will be low and the trailer will be ready for pickup!
You also need to check for features you may want on your trailer. You may want rails or a gate, or you want it to be made out of materials that are lightweight, you may even want the trailer to be a specific width. No matter what details you're looking for, there are tons of options out there.
Finally, make sure to check all of the specifications of any model you're considering, especially the weight capacity; this will ensure that it can safely carry your cargo without damaging or overloading it.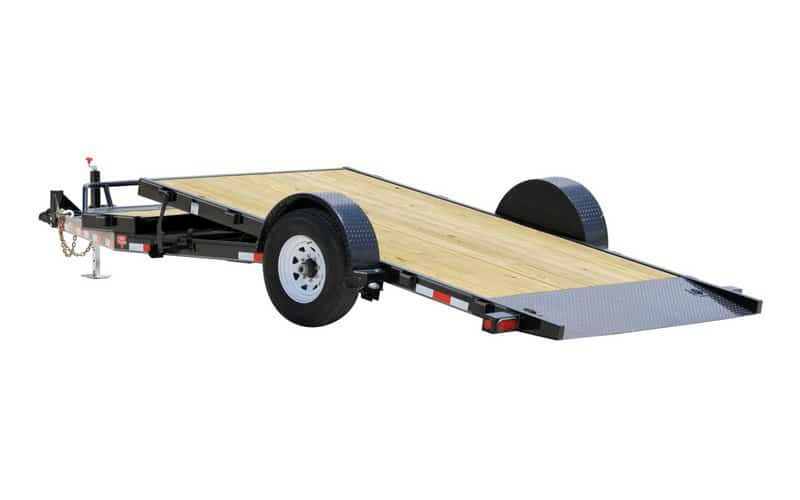 Where To Buy Utility Trailers
If you're in the market for a new utility trailer, you might be wondering where the best place is to look.
Whether you need a trailer for personal use or for business purposes, there are a number of different places you can go to find the perfect trailer for your needs.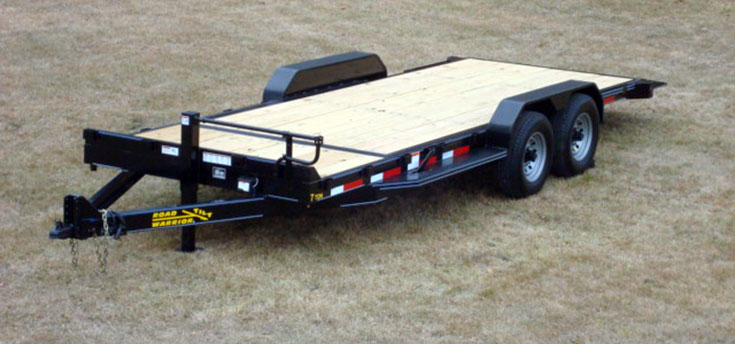 Online Shopping
One popular option is to shop online. There are numerous websites that offer a variety of trailers for purchase.
These sites often have detailed descriptions and photos so that customers can see exactly what they're buying before making their purchase. Additionally, many sites offer competitive prices and free shipping on select items. Plus you can also using a hauling company to get the trailer to you, if need be.
However, it's important to keep in mind that when shopping online, it's not possible to inspect the trailer prior to purchasing—so be sure to read all product descriptions thoroughly before making your decision. Don't be scared to phone the company when looking at options to buy, they're there to help!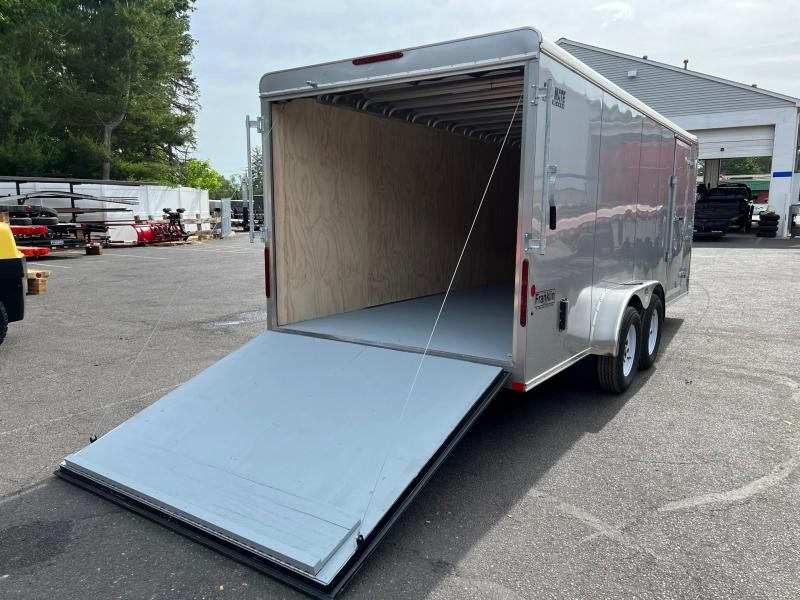 Dealer Lots
Another option is to shop at local dealer lots in your area. Here you'll be able to browse through an array of different types and sizes of trailers, as well as get advice from knowledgeable sales associates who can help guide you through the process of selecting the right one for your needs.
Plus, dealerships also typically provide financing options so that customers can spread out payments over time if they choose without having to take out a loan.
The downside is that these trailers tend to be more expensive than those purchased online due to additional fees such as taxes, registration costs, etc., so be sure to factor this into your budget when shopping around.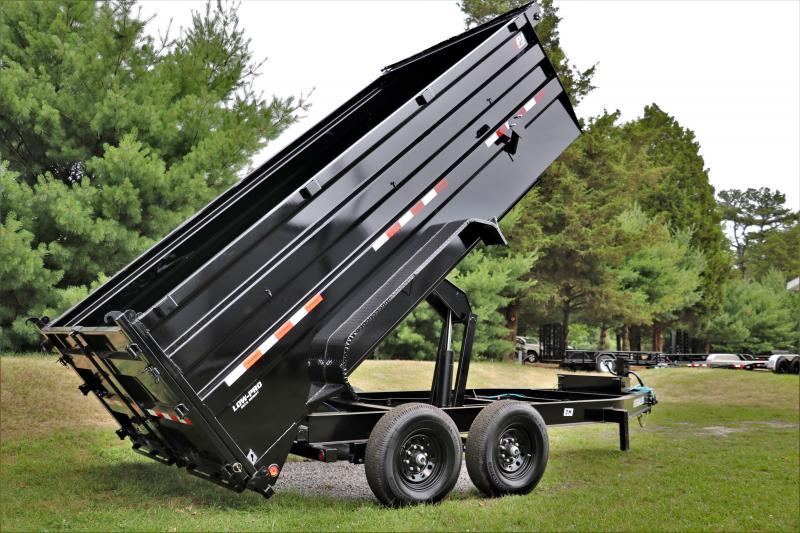 Local Flea Markets/Garage Sales
Finally, don't forget about local flea markets or garage sales!
While these may not always have a wide selection of brands available, you'll notice they are often worth checking out if you're looking for a used trailer at an affordable price—just make sure that all safety requirements are met before making any purchases! Trailers hold their value, so you'll likely be getting a steal of a deal!
Additionally, these sellers may also be willing to negotiate on prices if they know they aren't going to get much interest elsewhere.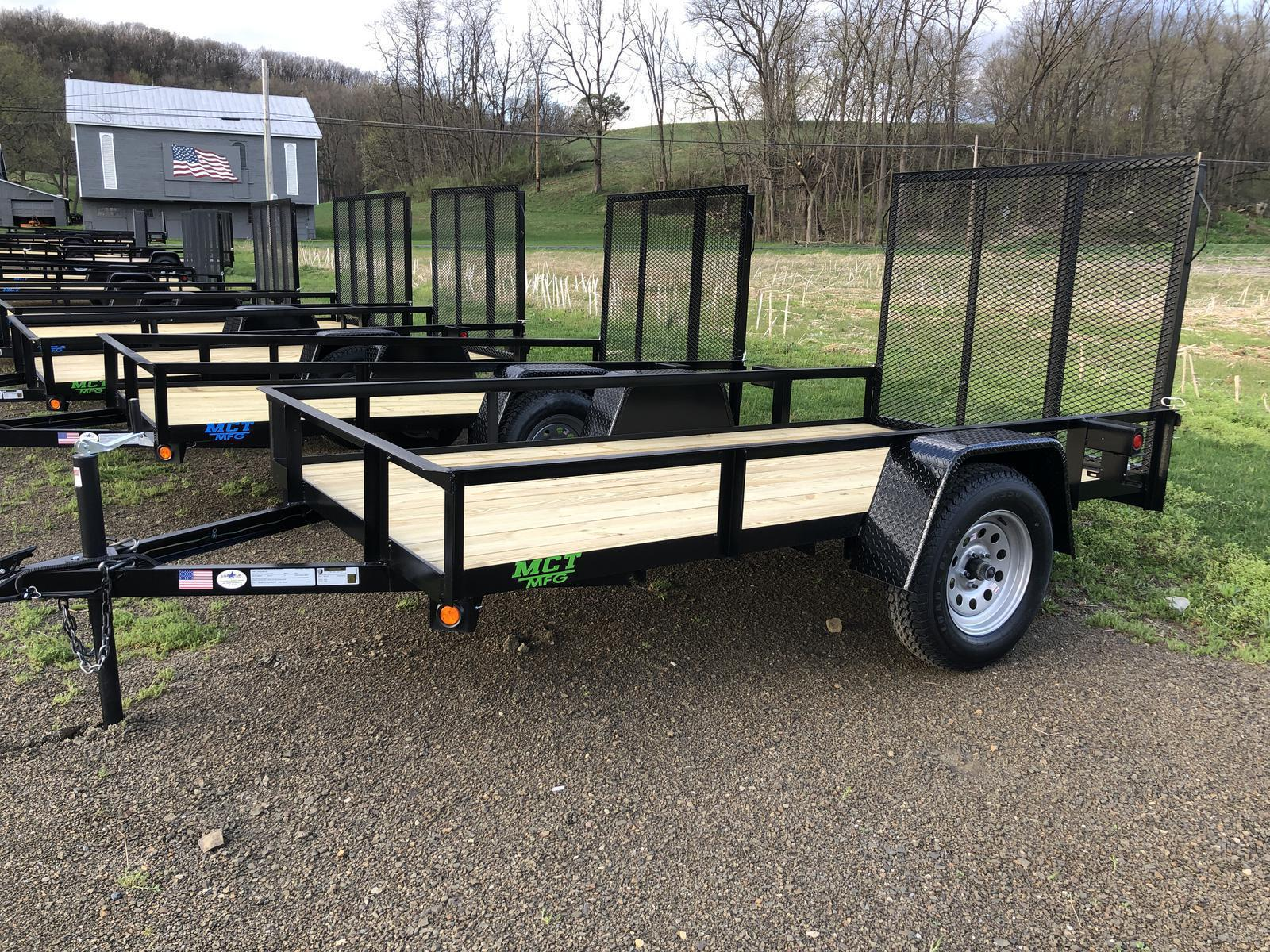 How To Maintain Utility Trailers
Maintaining utility trailers is essential if you want them to last for years to come. There are a few things that you can do to ensure that your trailer stays in top shape.
Firstly, you should always keep your trailer clean and free from debris. Regularly checking your trailer tires and ensuring they are properly inflated is vital to prevent flats or blowouts.
Additionally, ensure that the light system is fully operational, so you can avoid any accidents on the road.
Finally, regular maintenance and inspection of the trailer's brakes, suspension systems, and bearings will help to prevent expensive repairs down the line.
By following these simple steps, you can keep your utility trailer in excellent condition for all your hauling needs.

Are You Looking To Have Your Utility Trailers Hauled?
Did you just buy a new trailer? Are you in a bind and need to have that trailer hauled? Interstate Haulers can help! At Interstate Haulers, our guys can help our customers with just about anything that needs hauling, with prices that won't break the bank!
Give our website a visit to learn more about what services we offer, and reach out with any questions. Contact us today to get started with any hauling needs you may have. You're in great hands with Interstate Haulers!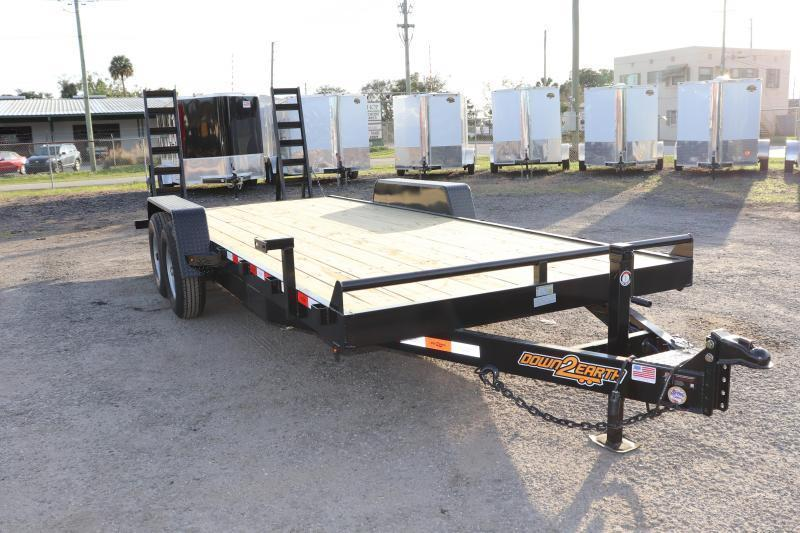 Conclusion
Utility trailers are a great option for anyone who needs to transport large items from place to place. Once you discover what they can do for you on the road, you'll never know why you lived without a utility trailer.
Whether you're looking for an enclosed model with extra protection from the elements or a more basic flatbed design – there's something out there for everyone's needs and budget!
Just remember to consider what type of cargo you plan on carrying before making your purchase so that you can get the right size and capacity for your needs.
With these tips in mind, you should have no trouble finding the perfect utility trailer!