Are you looking for a fun and exciting way to explore Florida? Consider hitting the road in an RV and exploring the state's beautiful parks! Whether you're a seasoned RVer or a newbie looking to dip your toes into the lifestyle, Florida has an abundance of amazing RV resorts to choose from, each offering unique amenities and attractions.
In this post, we'll take a look at some of the best Florida RV parks, so you can plan your next adventure with confidence.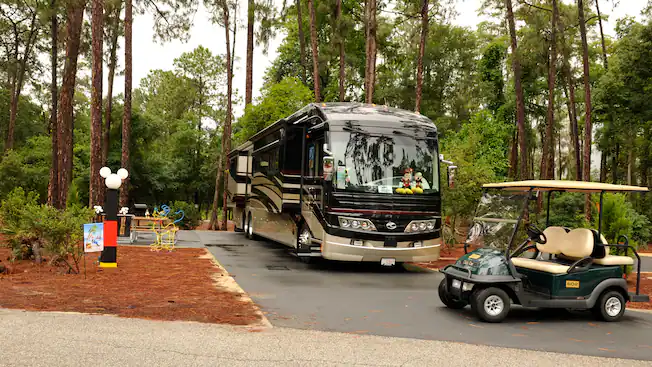 Disney's Fort Wilderness Resort & Campground
Located in Walt Disney World, Disney's Fort Wilderness Resort & Campground offers a unique experience for RVers who want to combine their love of camping with the magic of Disney. The park offers 750 acres of wooded landscape, including a lake for fishing and boating, as well as nightly entertainment and activities for the whole family.
The campground also has a variety of RV sites to choose from, including premium sites with amenities like private patios and grilling areas. Enjoy the theme parks and bring your entire family!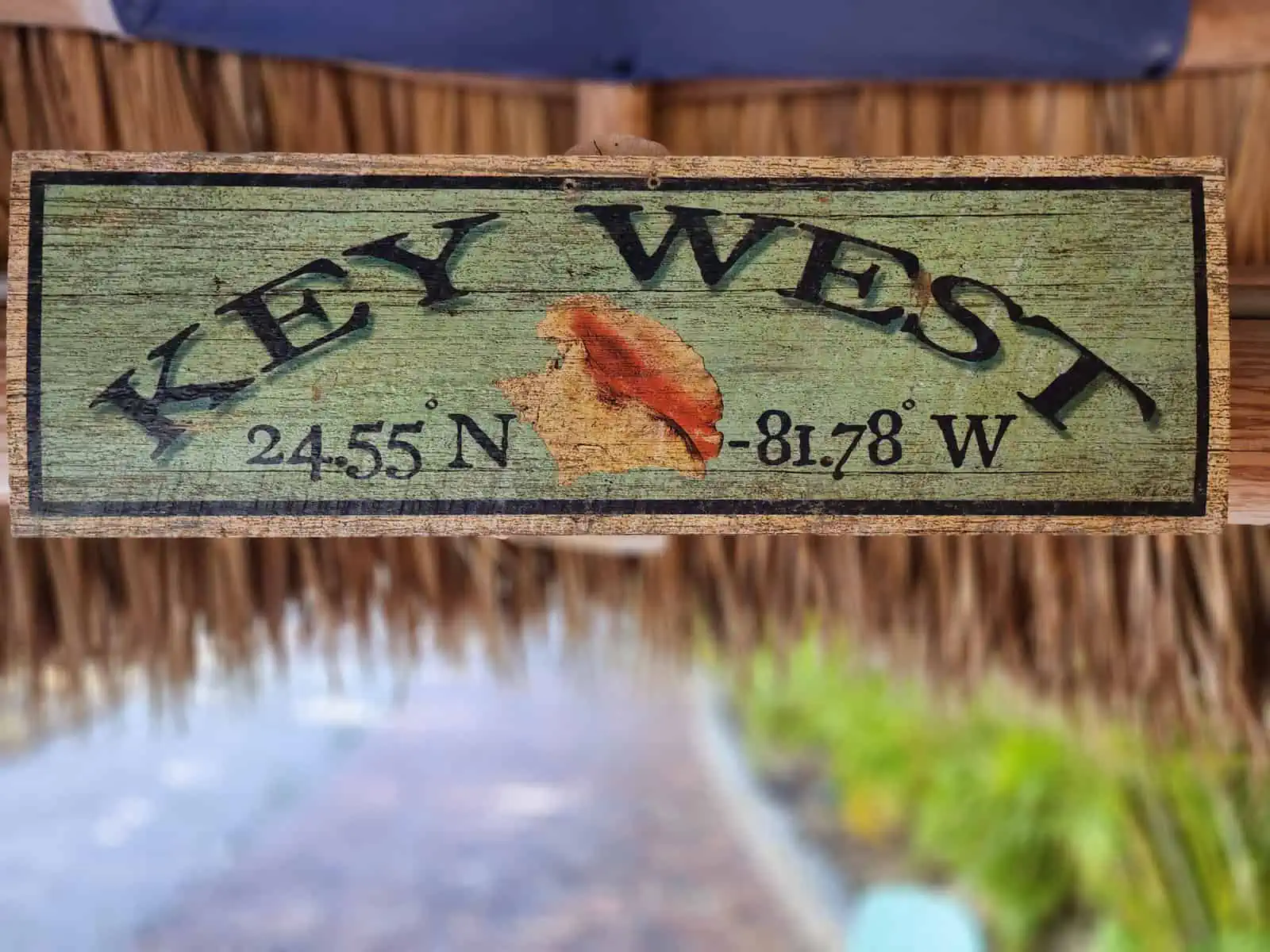 Bluewater Key RV Resort
For those looking for a more laid-back, tropical feel, look no further than Bluewater Key RV Resort. Located in the Florida Keys, this resort offers stunning ocean views, private tiki huts, beach access, and luxurious amenities like a heated swimming pool and hot tub.
Each site is outfitted with full hookups, and the park also offers on-site laundry facilities, a clubhouse, and a fitness center. By far one of the best RV resorts in the sunshine state!

Boyd's Key West Campground
Another fantastic option for Key West adventures is Boyd's Key West Campground. It's located just a few miles away from all the excitement, but nestled away in a quiet, tropical oasis.
The park includes everything from on-site fishing to a heated swimming pool, and their unique oceanfront sites offer prime sunset views of the beautiful beaches.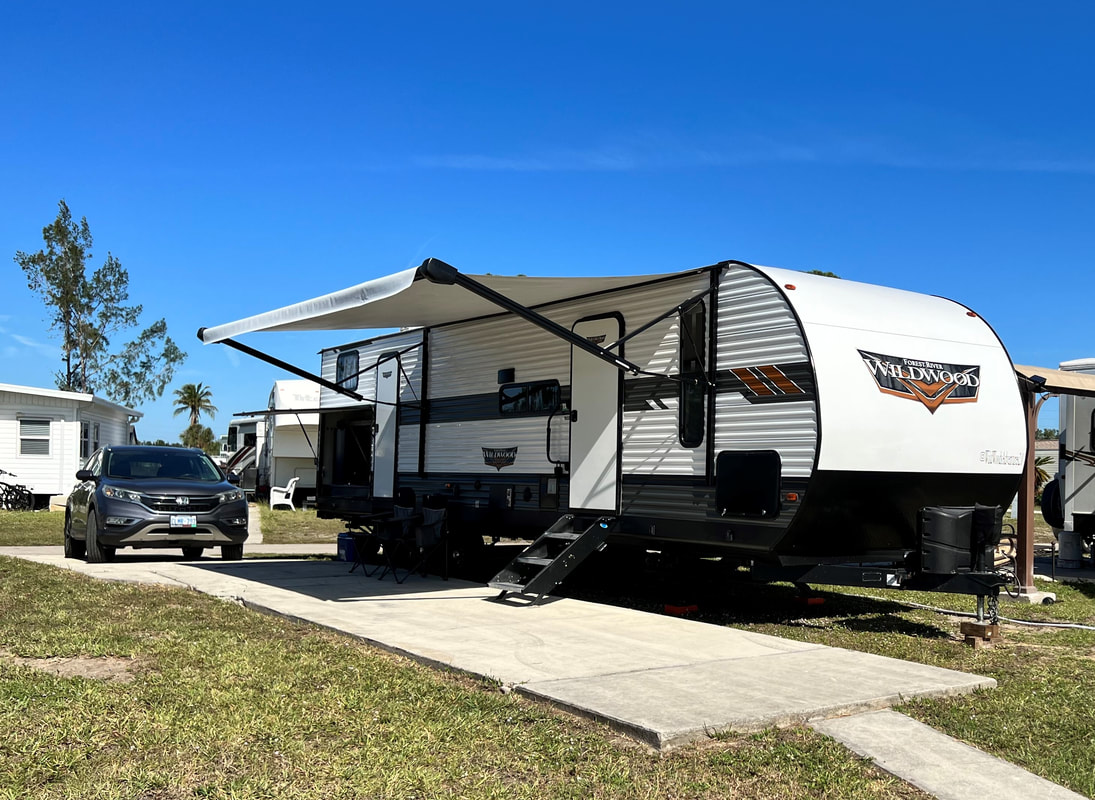 Fort Myers RV Resort
Fort Myers RV Resort is located close to the Sanibel Island beaches and offers guests plenty of amenities to enjoy, like a heated pool and hot tub, shuffleboard courts, and horseshoes. They also offer a variety of RV site types, including deluxe sites with concrete pads and landscaping.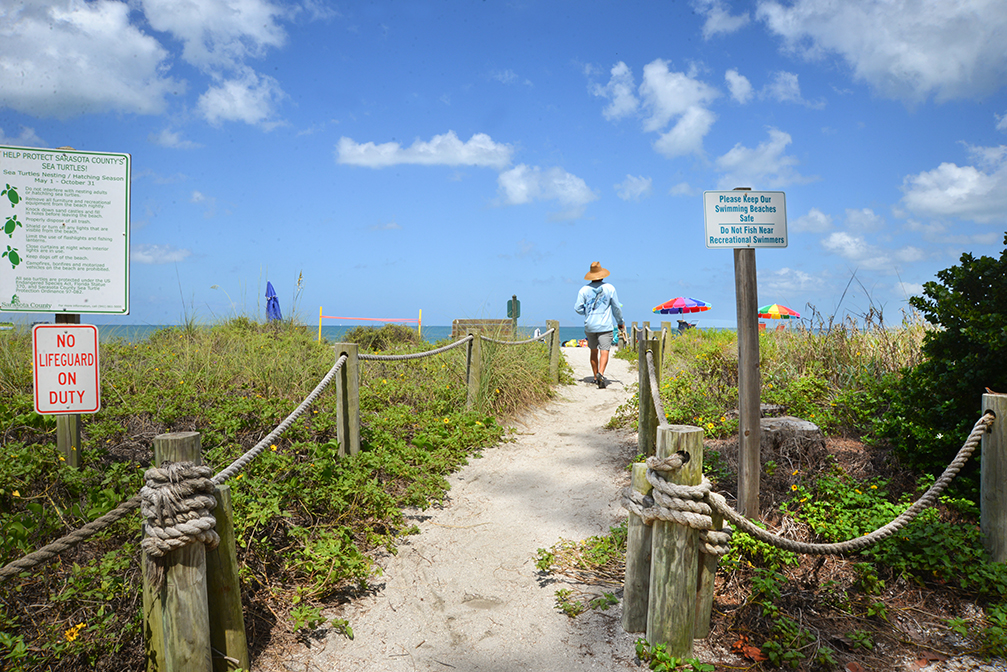 Turtle Beach Campground
If you're looking for a beachfront camping experience, Turtle Beach Campground could be just what you're looking for. Located on beautiful Siesta Key, this park offers easy access to miles of pristine beaches, as well as on-site amenities like kayak rentals and an outdoor pool.
The park also offers RV sites with full hookups, so you can enjoy the sunshine in comfort and style.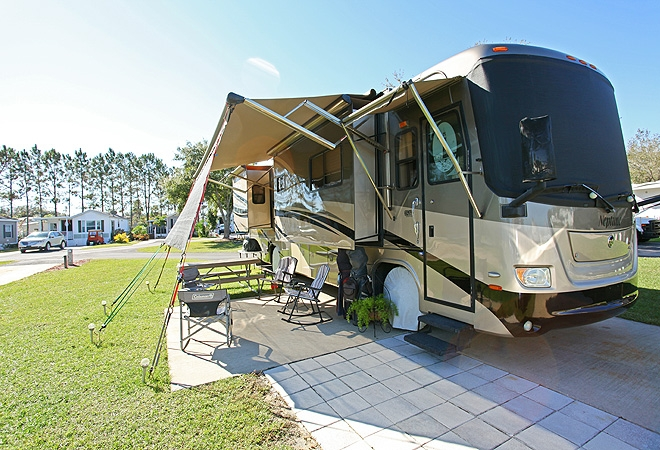 Lake Magic RV Resort
Lake Magic RV Resort in Florida is the definition of paradise for those who love the great outdoors. The warm weather and endless sunshine make it the perfect destination for anyone seeking a getaway filled with adventure and relaxation. The resort is situated on a beautiful lake with stunning views that will leave you breathless.
You'll find numerous amenities to keep you entertained throughout your stay, including a picnic table, swimming pool, fitness center, and basketball courts. Whether you want to spend your days fishing on the lake or lounging by the pool, there is something for everyone at Lake Magic. The charming and friendly staff will ensure that your experience is unforgettable. Don't miss out on this enchanting vacation spot!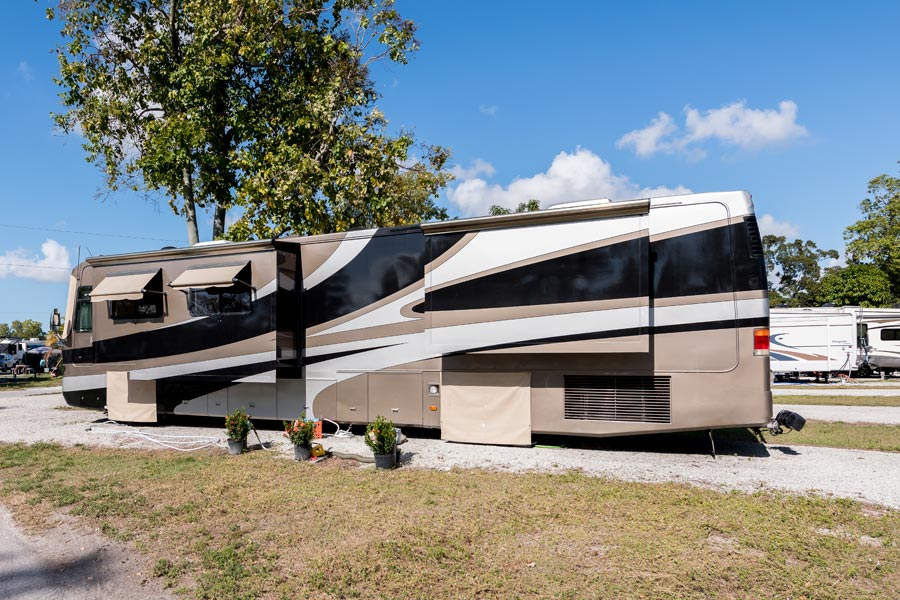 Sanctuary RV Resort
If you're looking for the perfect place to park your RV, look no further than Sanctuary RV Resort in Bonita Springs. This luxurious resort is the perfect blend of tranquility and excitement, boasting everything from pristine beaches and championship golf courses to world-class dining and shopping.
Whether you're a full-time traveler or simply looking to escape for a while, the Sanctuary RV Resort offers all the amenities and activities you could ever need for a truly unforgettable vacation. So why wait? Book your stay today and experience the ultimate in RV resort living!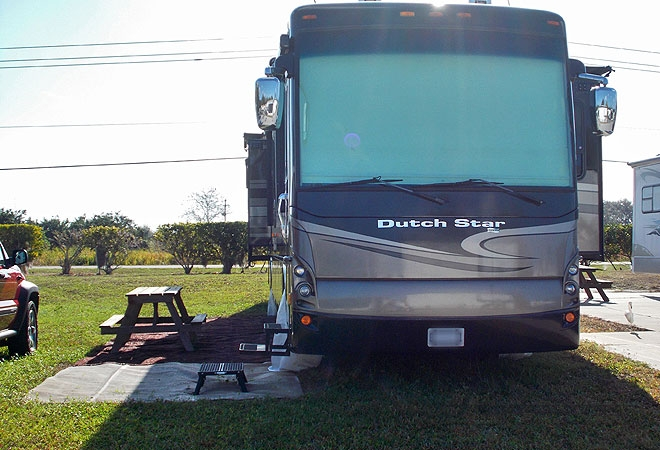 Terra Ceia Bay RV Resort
Escape to a luxury RV resort at the Terra Ceia Bay RV Resort, where every detail is designed with your comfort and relaxation in mind. From the moment you arrive, you'll be greeted by awe-inspiring natural beauty and unparalleled amenities. Stay connected with free wi fi and watch your favorite shows on cable TV.
Whether you're spending the day exploring the nearby attractions or enjoying on-site activities, everything you need is within reach. Experience the ultimate in RV luxury at Terra Ceia Bay RV Resort.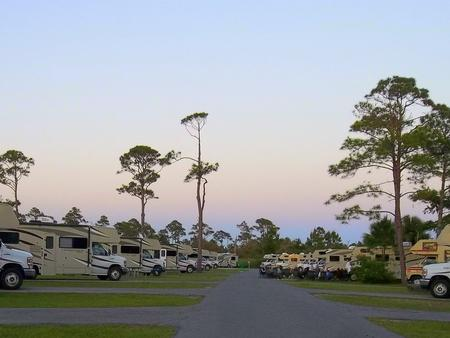 Fort Pickens Campground
Nestled along the picturesque shores of the Gulf of Mexico, Fort Pickens Campground is the perfect destination for those seeking a serene escape from the hustle and bustle of everyday life. Surrounded by swaying palm trees and crystal-clear waters, this campground is a popular choice among Florida RV resorts.
What's more, its location is nothing short of ideal. Conveniently located near a wealth of local attractions, visitors will have no trouble exploring everything the area has to offer, from stunning beaches to charming shops and restaurants. Whether you're an outdoor enthusiast or simply seeking a relaxing getaway, Fort Pickens Campground has something for everyone.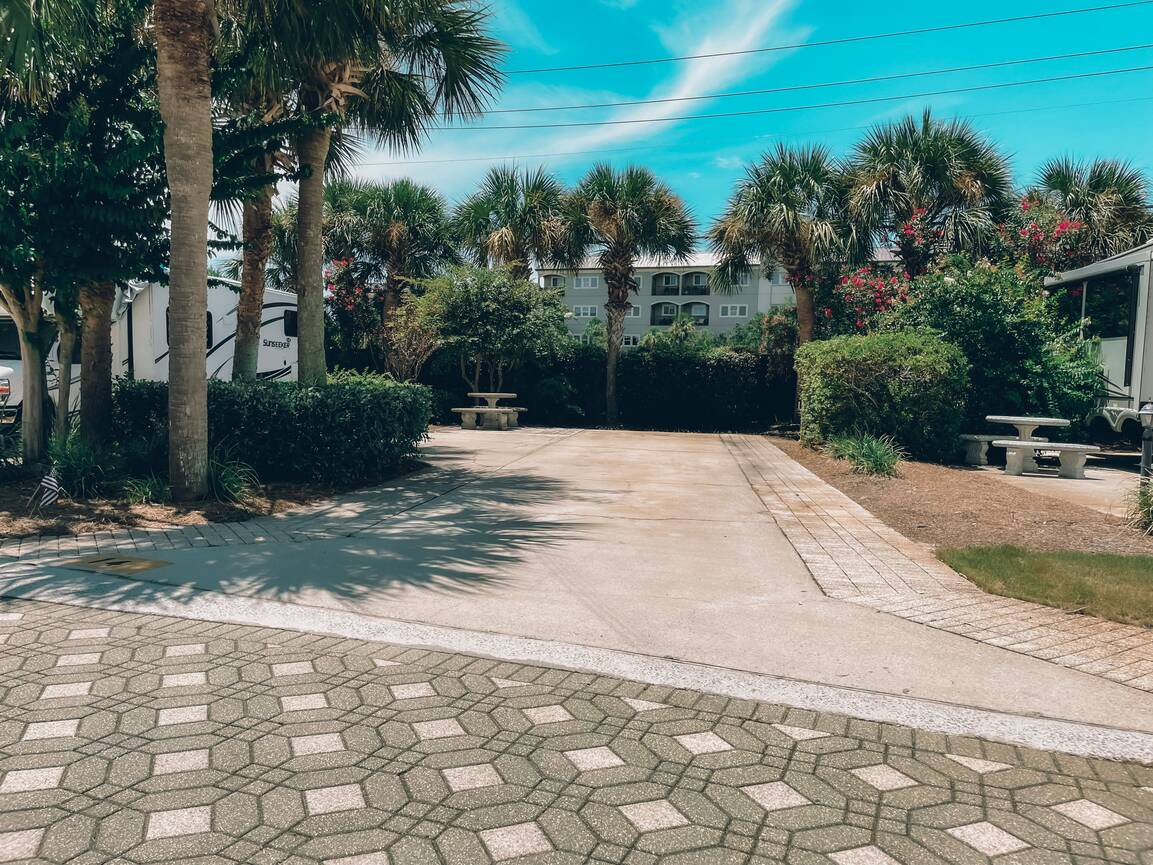 Destin RV Beach Resort
The Destin RV Beach Resort is the perfect place for those looking for a peaceful retreat in a great location. With its quiet park and full hookup sites, you can rest easy knowing that your vacation is in good hands. But, what sets this resort apart is its incredible swimming pools.
Whether you want to lounge poolside or take a refreshing dip, you'll find everything you need to relax and unwind. And with the Miramar beach just a stone's throw away, you'll have the flexibility to enjoy the best of both worlds. Come discover the best kept secret in Destin and experience the perfect beach RV vacation. You may even be able to get one of the waterfront sites!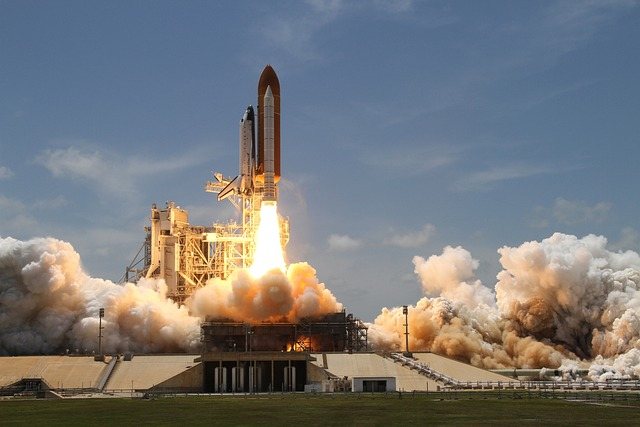 Kennedy Space Center KOA Journey
If you are looking for a unique camping experience, look no further than the Kennedy Space Center KOA Journey. Not only does this campground offer spacious and convenient hookup sites for your RV, but it also provides easy access to a wide range of nearby attractions.
Whether you want to explore the wonders of space at the Kennedy Space Center Visitor Complex or relax on the stunning beaches of the Space Coast, this campground is the perfect home base. And, with its pet-friendly policies, you don't have to leave your furry friend behind. So why settle for an ordinary camping trip when you can make it extraordinary with a stay at the Kennedy Space Center KOA Journey?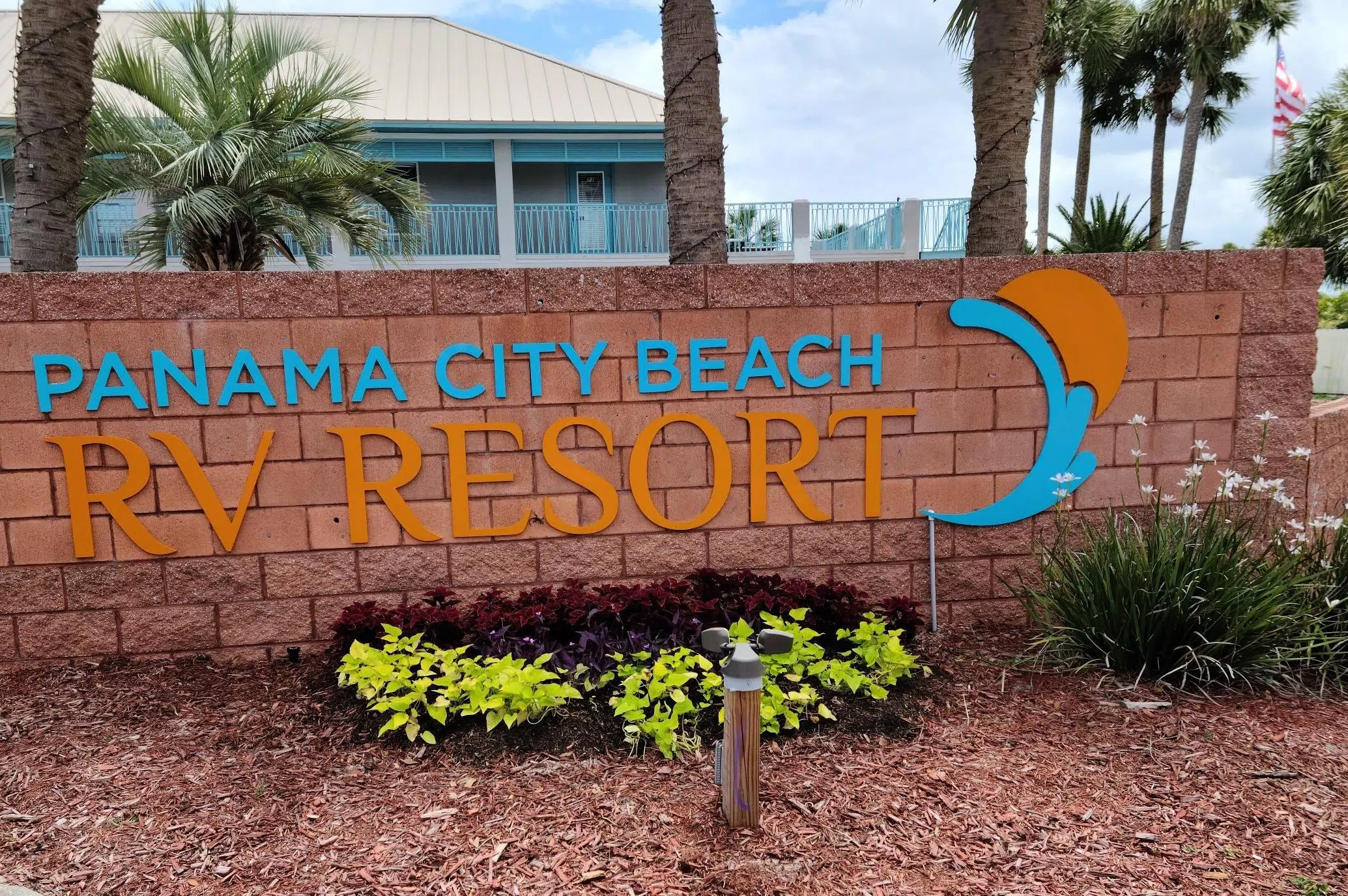 Panama City Beach RV Resort
Florida RV resorts are a popular destination for those looking to enjoy the beautiful scenery and sunny weather the state has to offer. And when it comes to convenience and comfort, the Panama City Beach RV Resort takes the cake. Located in the heart of the town, it is just minutes away from the beach, shopping centers, and restaurants.
Whether you prefer spending your day lounging on the beach or exploring the local attractions, the Panama City Beach RV Resort serves as the perfect home base for your vacation. The resort offers spacious sites, modern amenities, and a friendly staff eager to make your stay unforgettable. Book your trip today and experience all that Florida has to offer at this top-rated RV resort!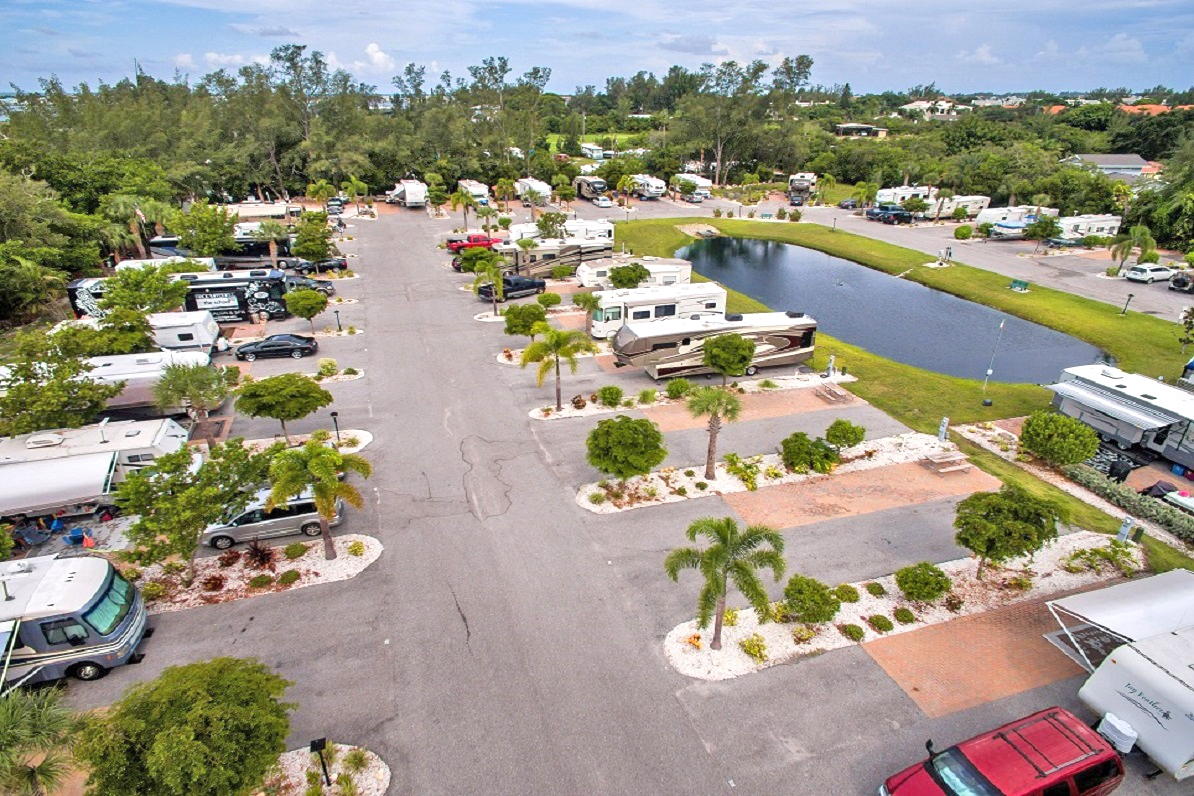 Buttonwood Inlet RV Resort
Nestled on the gorgeous Anna Maria Island in Florida lies the magnificent Buttonwood Inlet RV Resort. With its picturesque beaches and abundant sunshine, it's no surprise why so many visitors flock to this stunning area. The RV park here is a standout option for anyone seeking an unforgettable vacation experience.
Whether you're an experienced RVer or new to the world of RV camping, this resort has everything you need to make your stay enjoyable and comfortable. Plus, if you're traveling with furry friends, the dog park is the perfect way for them to stretch their legs and explore their surroundings. All in all, Buttonwood Inlet RV Resort is an exceptional choice for those looking to make unforgettable memories in Florida's most serene and beautiful locations.
Conclusion
There's no shortage of fantastic RV parks to choose from in Florida, whether you're looking for a quiet tropical oasis or a fun-filled adventure in the heart of Disney World.
Each of these parks offers unique amenities and attractions to suit any traveler's preferences, so be sure to do your research and find the perfect fit for your next adventure. So pack up your RV, hit the road, and start exploring the best RV parks in Florida today!

Do You Need Your RV Hauled?
If you're a proud RV owner, you know the freedom and adventure that comes with hitting the open road. But even the most well-equipped and high-performing RVs need a little help to get where they're going. That's where Interstate Haulers comes in. We're here to take care of all your RV hauling needs, no matter how big or small.
Whether you're moving across the country or just across town, you can trust us to get your RV where it needs to be, safely and efficiently. With a fleet of top-of-the-line trucks and experienced drivers, we're ready to tackle any job with confidence. So if you're looking for a reliable, professional, and affordable RV hauling service, look no further than Interstate Haulers. Give us a call today and let us take the stress out of your next move.