If you're new to RVing, know how to find the best travel trailers on the market can be a daunting task. There are so many different types, sizes, and features to consider.
It's easy to get overwhelmed with choices and end up purchasing the wrong trailer for your needs.
That's why we've put together this guide to help you determine what to look for when buying a travel trailer that best suits your travel needs.
Here, we will discuss the basics of what to consider when buying a travel trailer so that you can make an informed decision.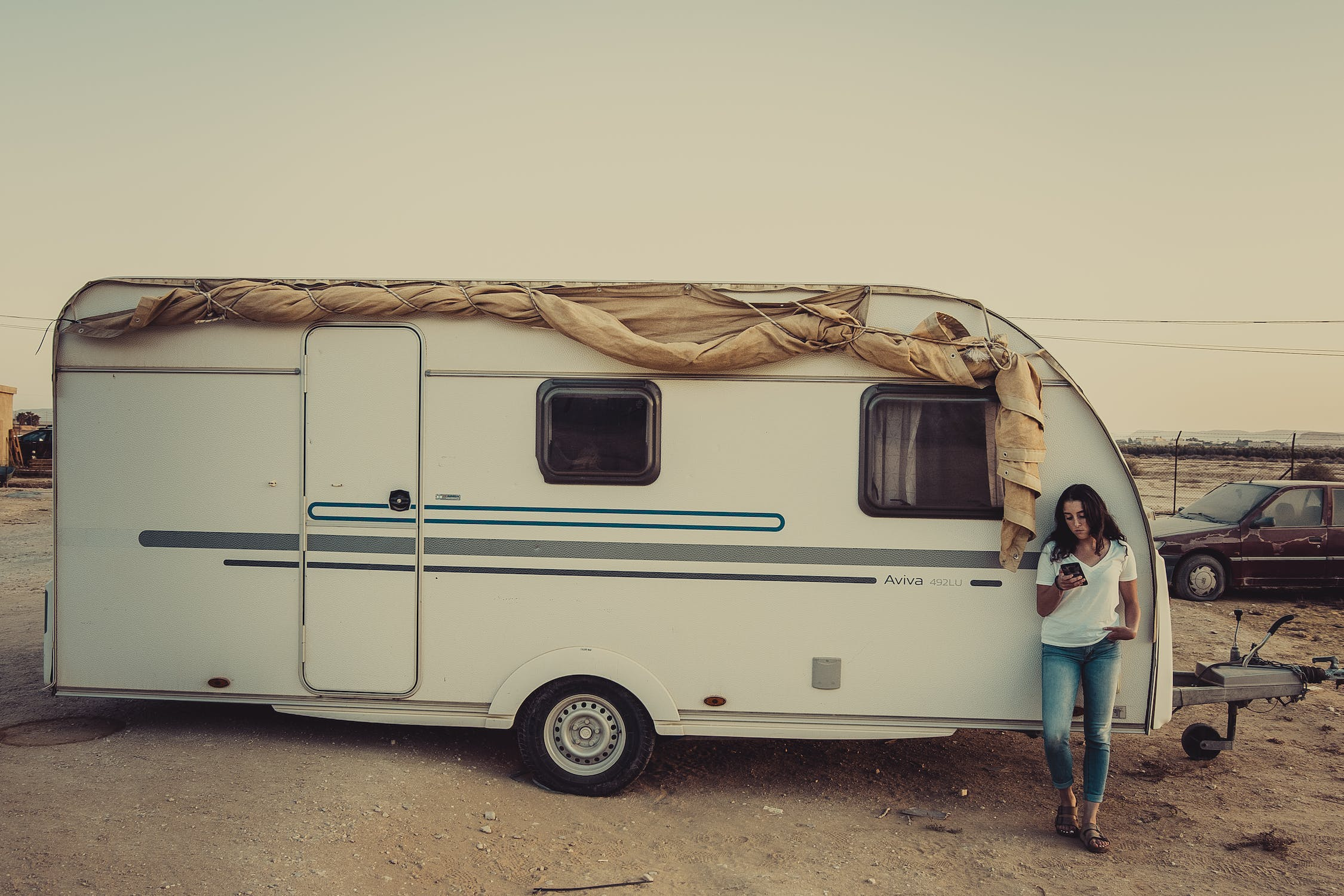 Determine Your Needs
The first step in finding the right travel trailer for you is to determine what you'll be using it for.
Do you plan to take weekend trips or are you looking for a long-term living situation? Do you have a large family or are you traveling solo?
Knowing what you need will help you narrow down your search and ensure that you don't waste time looking at trailers that won't work for you.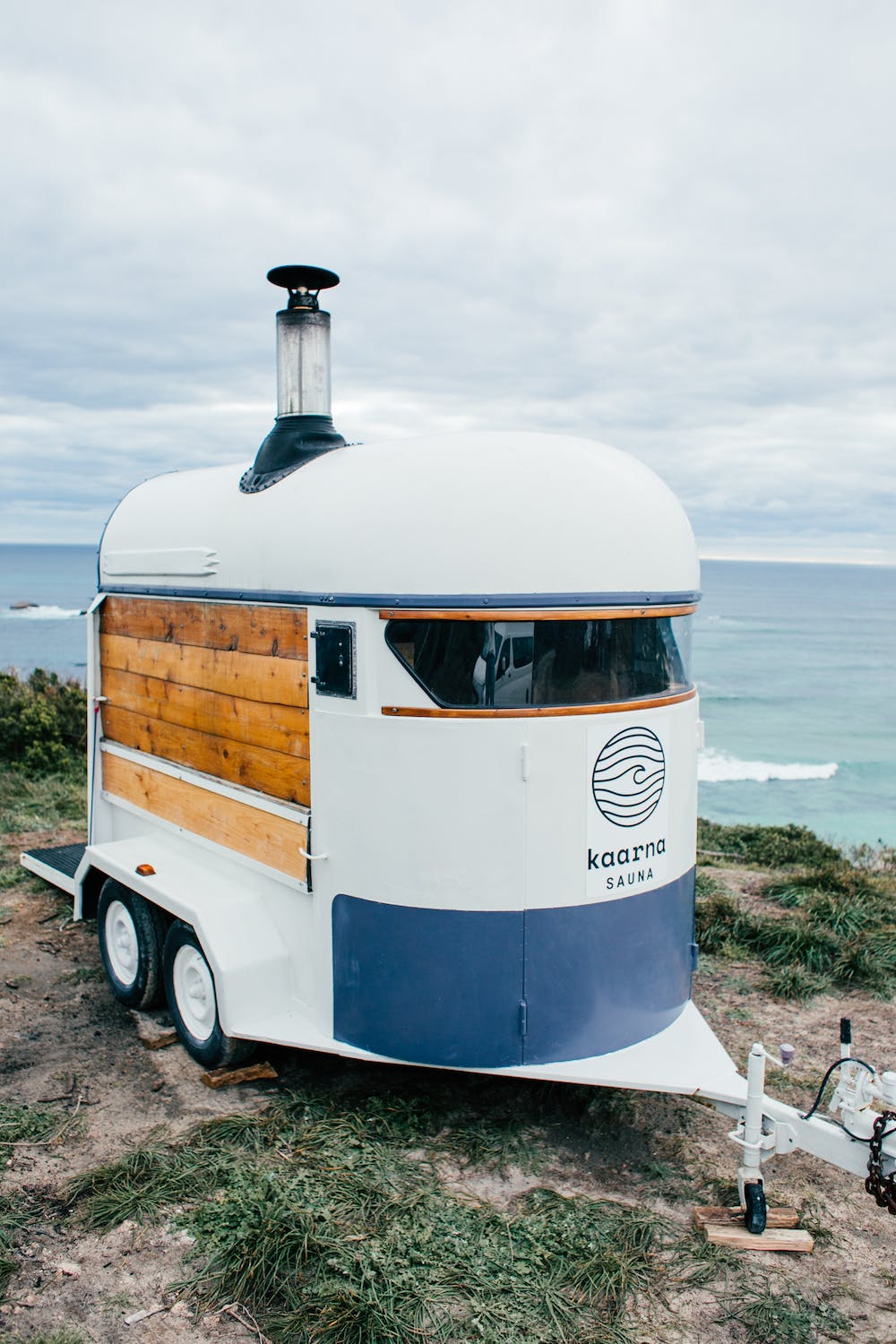 Consider Your Tow Vehicle
One of the most important factors to consider when buying a travel trailer is the tow vehicle you'll be using to haul it. Not all tow vehicles can handle every travel trailer, so it's important to match the trailer's weight with your vehicle's gross vehicle weight rating and towing capacity.
You don't want to end up with a trailer that your tow vehicle can't handle, causing damage to your vehicle, or worse yet, an accident.
You also need to consider unloaded vehicle weight, cargo carrying capacity and weight, and potential weight of other accessories you may want, like solar panels.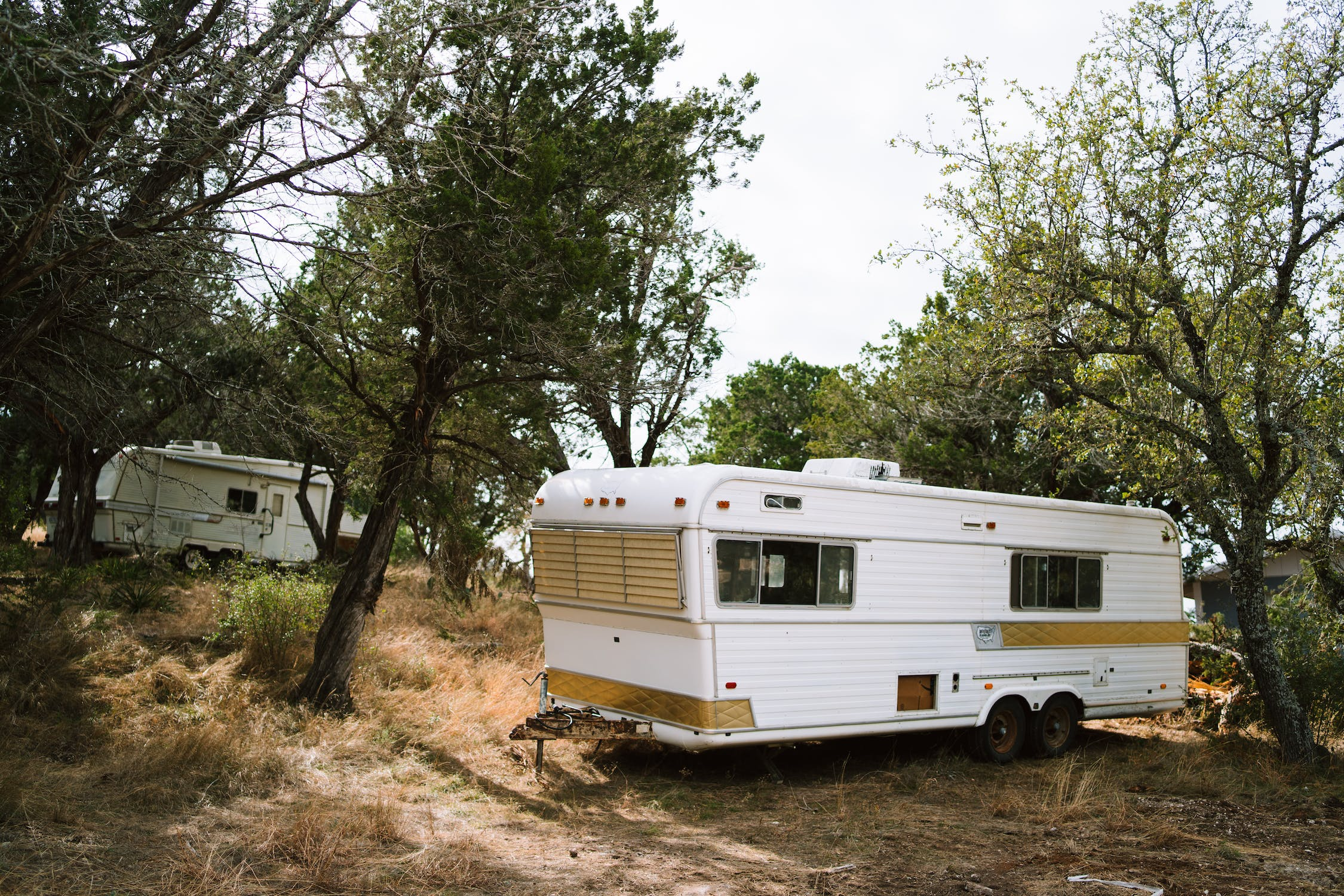 Determine Your Budget
Travel trailers come in a wide range of prices, so it's important to know what you can afford before you start browsing.
Your budget should take into account not just the cost of the trailer but also insurance, maintenance, fuel costs, and other expenses you'll incur while traveling. Knowing your budget will help you determine the size and features you can afford.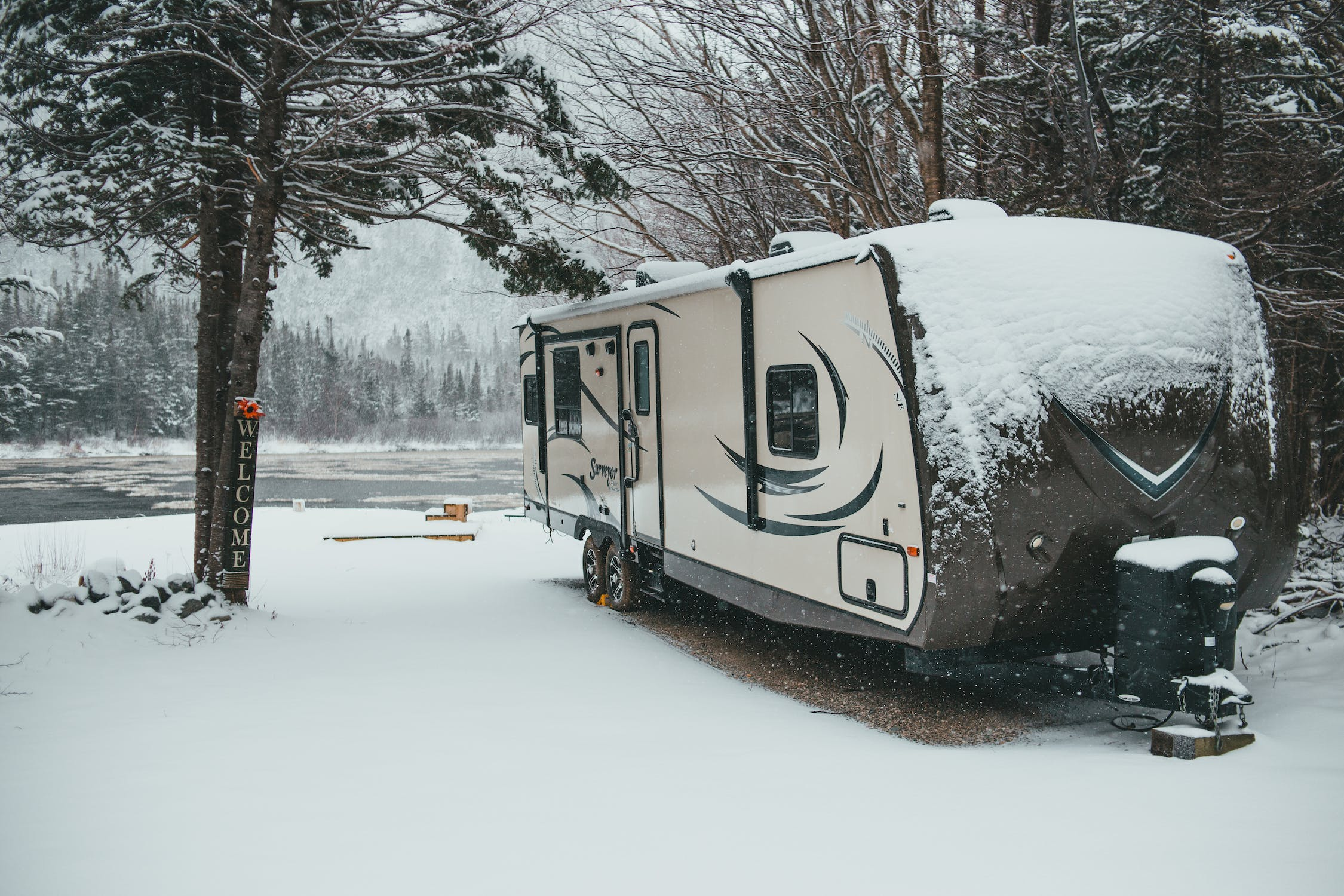 Look at Layouts and Features
Once you've determined your needs, your towing vehicle, and your budget, it's time to start looking at different travel trailers' layouts and features.
Keep in mind the size of your group and the space you'll need to be comfortable. Consider things like the number of beds, the type of kitchen appliances, the bathroom facilities, and storage space.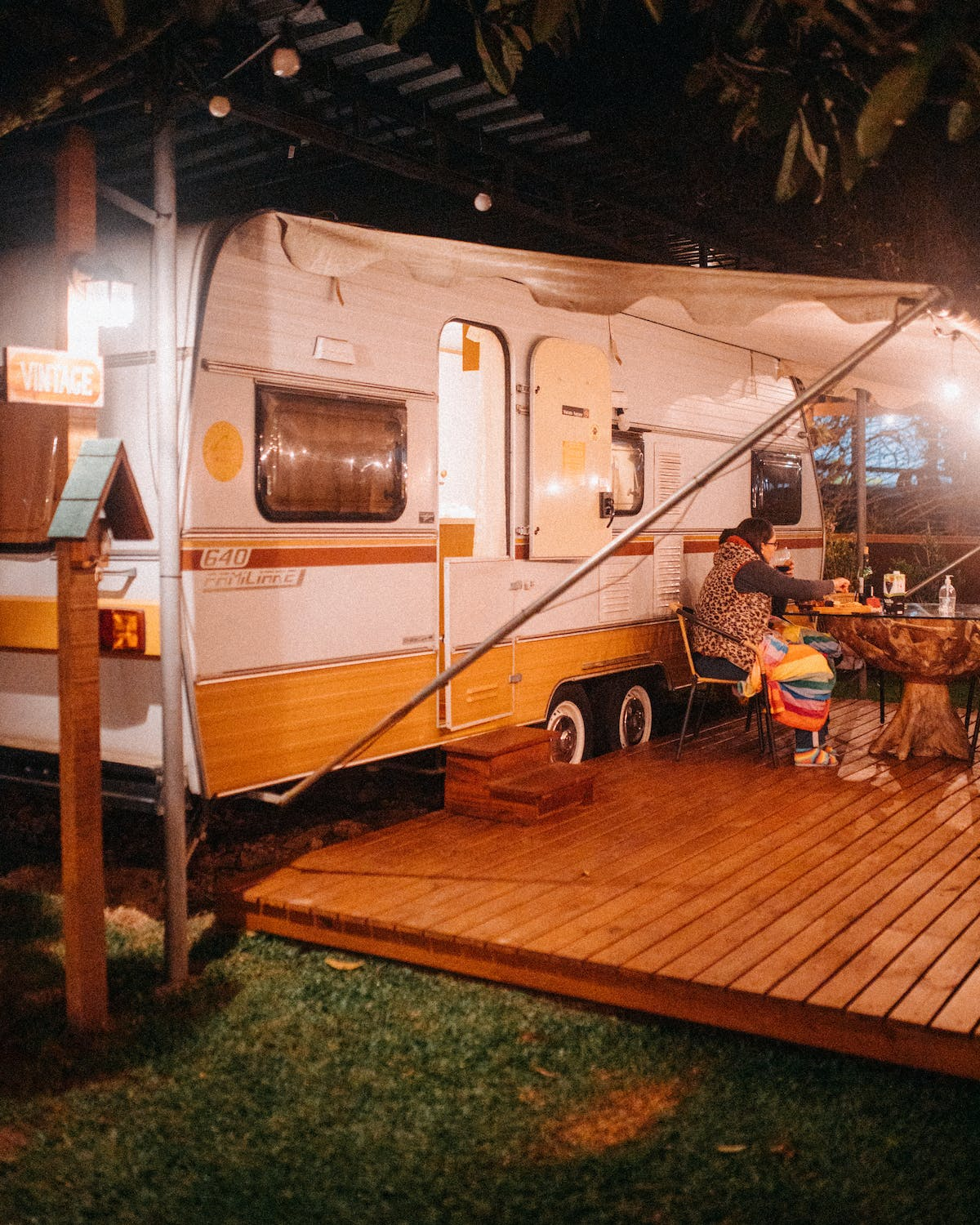 Buy From a Reputable Dealer
Finally, when buying a travel trailer, it's important to choose a reputable dealer.
A good dealer will help you find the right travel trailer for you, walk you through the purchasing process and answer any questions you have about the trailer's features and usage.
Best Travel Trailer Brands
Are you ready to hit the road and explore the great outdoors? If so, you're likely searching for a reliable and comfortable travel trailer that will provide you with a home away from home. When it comes to choosing the best travel trailer brand, there are a few notable options to consider.
Airstream, for example, is known for their iconic silver bullet design and top-quality craftsmanship. Meanwhile, Jayco is beloved for their spacious and family-friendly models. Other popular brands include Forest River, Keystone, and Winnebago.
No matter which brand you choose, investing in a travel trailer is a worthwhile decision for any adventure-loving individual or family.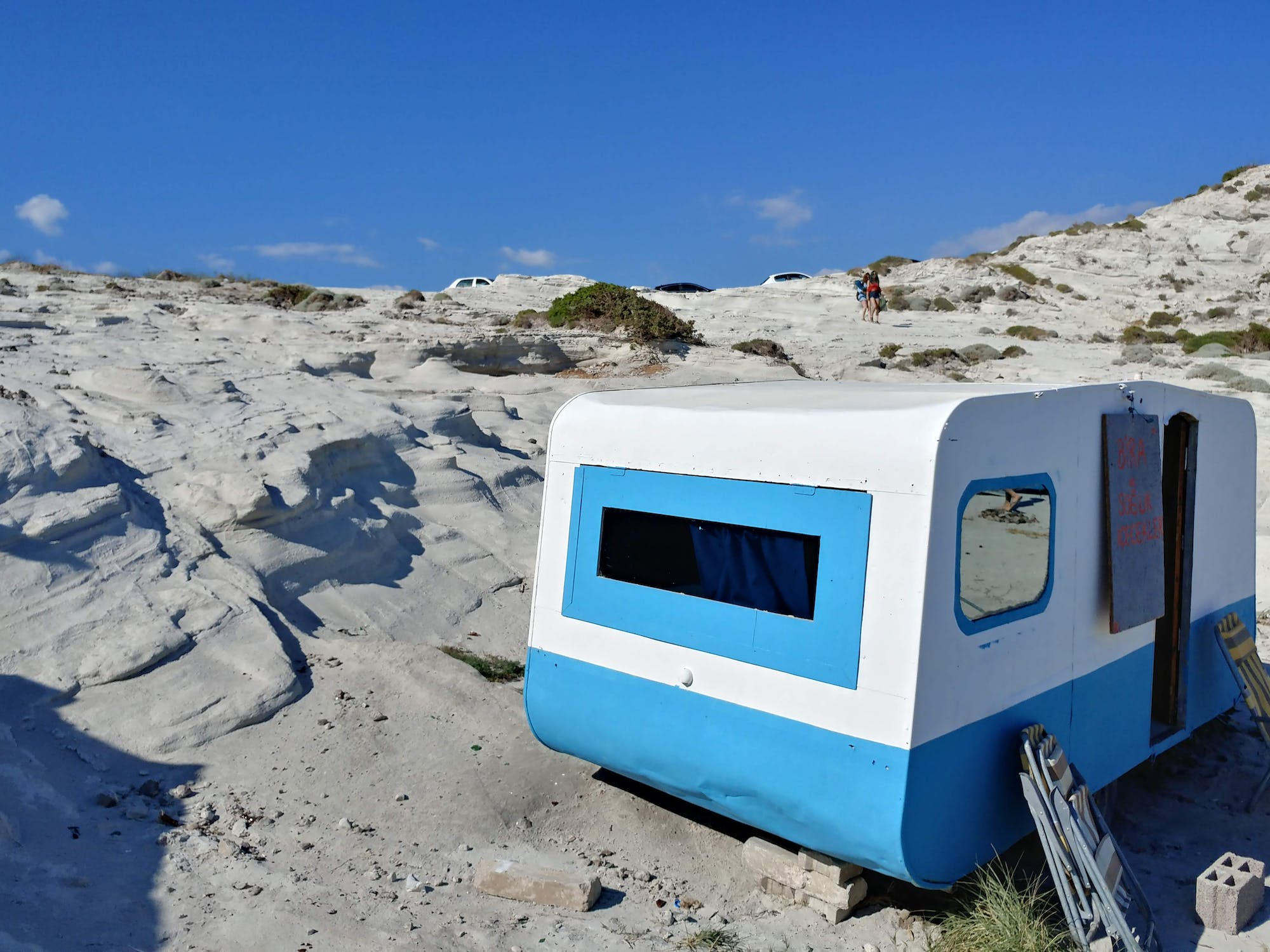 Best Quality Travel Trailers
Are you looking for an affordable and quality travel trailer to take on your next adventure? Whether it's a weekend camping trip, an extended vacation across the country, or a full-time nomad lifestyle, having the right kind of travel trailer is essential.
When selecting a travel trailer, there are important factors to consider such as brand reliability and affordability.
We know how overwhelming it can be choosing from so many different options out there which is why we have gathered up information regarding some of the best quality travel trailers for you!
Feel like a true adventurer with this one-of-a-kind Canadian-built teardrop trailer! With a retractable roof that can be expanded with the touch of a button, you'll have an interior clearance of up to 6'10" when you're ready to hit the campsite.
And did we mention the roof is all windows? You'll feel like you're sleeping under the stars in a queen size bed (while still having the privacy of your own trailer)!
Even with its compact size, this trailer has everything you need, including a microwave, fridge, and cooking range.
Just keep in mind that the toilet and shower are in a semi-enclosed space due to the unique design. Ready to take things off the beaten path? The new models now come equipped with lithium batteries.
Looking to take your family on a serious off-road adventure? The Opus OP 15 might just be your perfect match.
With top-of-the-line features and an overall length of 23′, this trailer is capable of taking you off the beaten path. Boasting a GVWR of 6393 lbs and a massive freshwater tank of 60 gallons, you won't have to worry about running out of water.
Plus, its 300 watt roof-mounted solar panels on top of a pop up rooftop tent mean you can stay off grid longer with more headspace. With a king size master bed and twin bunk beds, this lightweight trailer comfortably sleeps your entire family.
And, while the kitchen is outside, it's worth it for more space inside. Don't settle for a run-of-the-mill adventure, upgrade to the Opus OP 15 and take your family on a trip they won't forget.
If you're someone who loves taking off road adventures and toy haulers, the Outdoors RV Trail Series 27TRX is the perfect fit for you! With its incredible durability, this toy trailer is built to withstand even the toughest terrains.
Not to mention, its "true" 4-season weather package ensures you can comfortably travel in any season.
Plus, you'll never have to worry about running out of power as the roof-mounted 170 watt solar panel comes standard. And let's not forget about the 8'x11′ storage space and rear hatch, ideal for fitting a side-by-side or motorcycles.
All of these features come with an overall length of 33'2″, GVWR of 13,995 lbs, and holding tanks of 100 fresh/65 grey/40 black (gal.) and a fuel tank of 40 gallons. Say goodbye to any worries on your next off grid adventure with the Outdoors RV Trail Series 27TRX.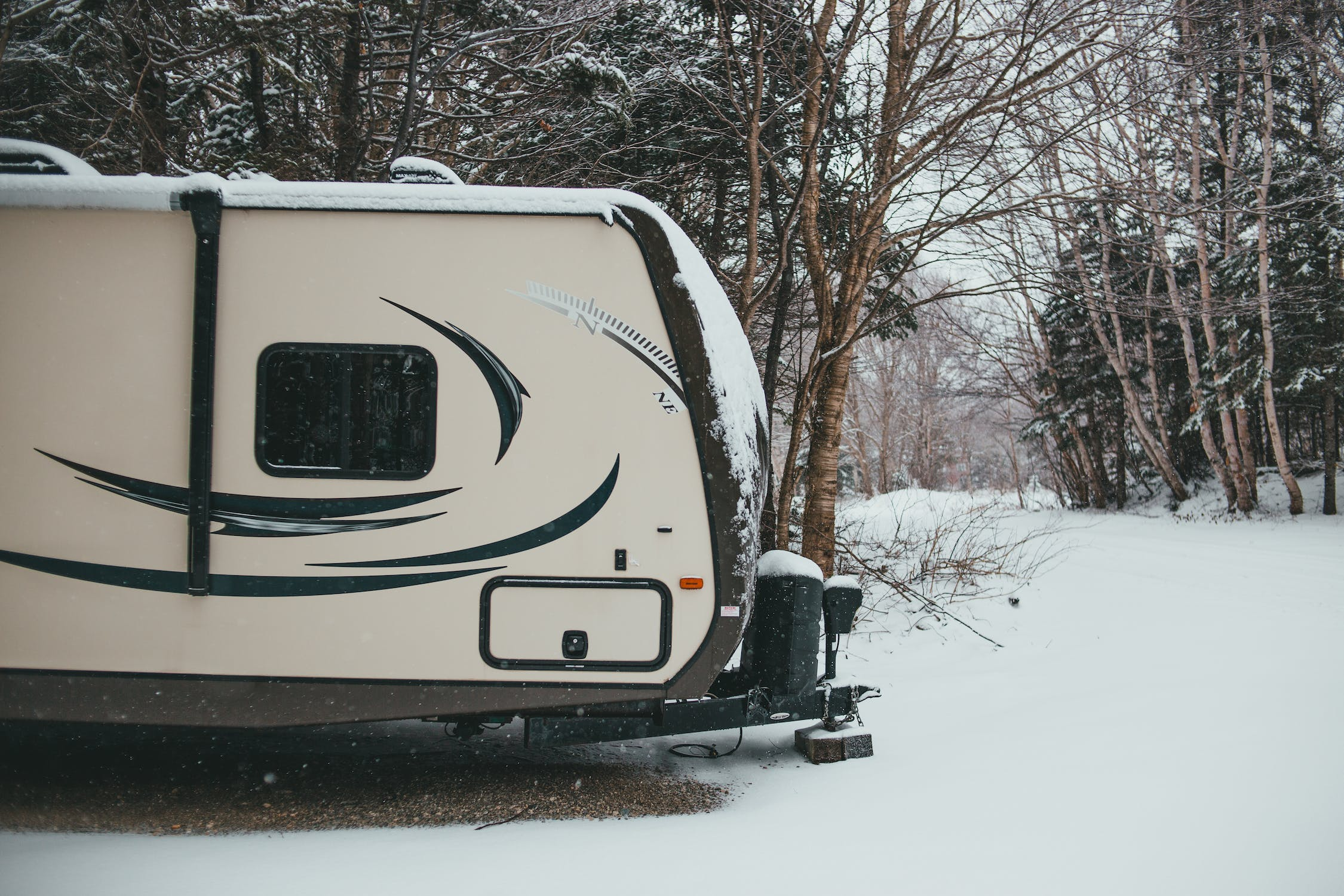 Best Camping Trailers
Are you ready to scratch that travel itch and hit the open road? With so much of the world to explore, camping is a great way to see all that mother nature has to offer up close.
And when it comes time to head out on your next big adventure, no need to suffer through hours in a cramped car or uncomfortable hotel beds; bring your own luxury home away from home with one of these amazing camping trailers!
From lightweight teardrop models perfect for couples looking to get off the grid, spacious multi-room options made for weekend family trips, and even tricked-out rigs with all modern comforts – there's something here for everyone.
Picture yourself cruising down the open road in a unique and retro-styled Vintage Trailer Works XTR mini travel trailer teardrop camper. The team handcrafts these customizable lightweight trailers in Dothan, Alabama, and their 5'x8' model is perfect for off-road adventures.
But don't let its size fool you – the XTR packs a punch with dual doors and sliding windows, a tri-fold queen bed mattress and cozy couch, and rugged 30″ A/T tires.
And the cherry on top? A beautifully designed galley under the rear hatch that's begging for the most envy-inducing camping coolers and grilling equipment you can think of.
But wait, there's more! All XTRs are custom built per buyer's unique preferences, whether it be floorplan size, kitchen layout, roof racks, awnings, cargo storage systems, and electronics.
So pack your bags and get ready for a one-of-a-kind camping experience in your very own Vintage Trailer Works XTR. It might just be the best teardrop trailer on the marker!
Looking for a small travel trailer that doesn't skimp on style or amenities? Look no further than the Retro 135 from Riverside RV. With its cheerful fiberglass exterior and vintage-inspired interior, this trailer is a standout in a sea of bland options.
Step inside and you'll be greeted by a riot of color – from the vibrant dinette cushions to the checkered floor.
And despite its compact size, the Retro 135 manages to pack in a full wet bath, kitchenette, and even a 20K Btu furnace and 13.5K Btu A/C. Finally a decent camper trailer you don't have to use an outdoor shower with!
With a hitch weight of only 140 pounds, it's like pulling a flying cloud. So whether you're hitting the road for a weekend getaway or a cross-country trek, this trailer has everything you need to travel in comfort and style.
The Airstream Basecamp X is not like ordinary Airstream travel trailers. If you're the type who loves to explore the great outdoors with your partner or solo, this is the perfect fit for you. This off-road capable trailer is available in two sizes: 16X and 20X, both of which are lightweight enough to be towed by mid-sized SUVs.
Unlike the traditional Airstream shape, the Basecamp X was designed with an edgy and modern look, so you can pack all of your recreational toys with ease. The X model's added 3 inches of ground clearance and Goodyear All-Terrain Tires ensures that you can explore all kinds of terrain without any trouble.
One of the best features of the Basecamp X is its build quality. Airstream trailers are known to last for decades and hold their value remarkably well. In addition, this lightweight travel trailer is easy to tow and an optional tent can be attached to expand your living space further.
Airstreams are typically expensive, but the Basecamp X is worth every penny. If you're looking for a high-quality and rugged trailer to take on your next adventure, look no further.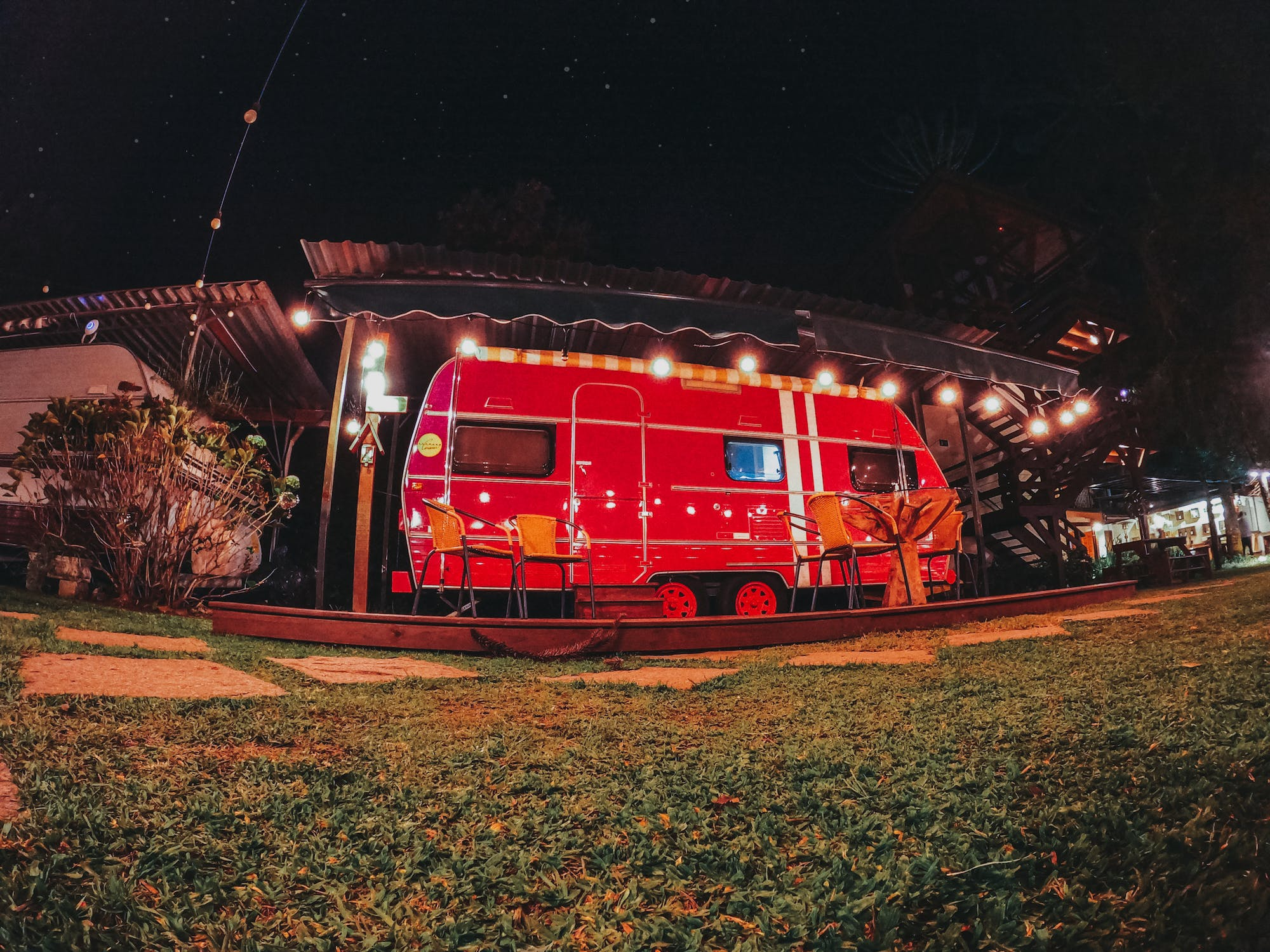 Best Fifth Wheels
Are you in the market for a large RV that provides both sleek style and convenience? If so, you should consider investing in fifth wheel campers. Fifth wheels can offer remarkable views while traveling, as they are situated higher off the ground than other RVs.
In addition to offering spacious living quarters, fifth wheel RVs come with features such as outdoor cooking stations and bedrooms capable of sleeping up to 10 people!
Best of all, these types of RVs usually have an array of pricing options perfect for any budget.
The Grand Design Solitude is the perfect escape for anyone seeking luxury in their own way. With advanced floor plans and room for up to 6 people, this coach boasts a seriously sizeable design that's just under 14,000 pounds and over 41 feet.
It's a cool customizable fifth-wheel, with plenty of storage space under the carriage and throughout the exterior.
Easy entrance and exit are guaranteed with the aluminum torklift step system, even if you're on uneven ground. With high ground clearance making this the perfect off road trailer, just make sure you have all terrain tires!
Have it your way inside! Would you prefer booth-style or free-standing dining? What about recliner stadium seating or dual pull-out beds?
There's even a walk-in closet to store all your adventure gear. And for those pet owners out there, don't worry – this coach boasts a built-in bowl holder for your furry friends to feel right at home.
Step inside the Keystone Cougar and you'll discover a versatile and nimble fifth wheel with plenty of tricks up its sleeve. With 12 different floor plans to choose from, you'll have no trouble finding the perfect configuration to suit your needs.
Despite its spacious interior and sleeping space for up to 6, the Cougar weighs in at a mere 8000 pounds and measures just 30 feet long.
But it's not just its size that makes this fifth wheel such an impressive beast. The exterior is all about quality, with two 30-pound propane tanks ready to fuel your culinary adventures in the slide out kitchen and double-pane windows to insulate you from the elements and noise.
Inside, the focus is on rear off the grid living, with two reclining chairs and a massive rear window that provide the perfect vantage point for taking in the scenery.
When it's time to turn in for the night, a tri-fold sleeper sofa and booth-style dinette provide comfortable sleeping options.
And let's not forget about the full bathroom, with its skylight for cross ventilation, porcelain toilet bowl, and enclosed shower. All in all, the Keystone Cougar is a masterclass in versatility and comfort, and the perfect home base for your RV camping adventure.
Step into the world of the Coachmen Chaparral fifth wheel and experience the ultimate camping luxury for yourself. With 11 different floor plans available, this camper can comfortably sleep anywhere from 4-11 people, sleeping room for your whole family!
Ranging from 33-41 feet in exterior length and with a max unloaded weight of 12,694 pounds, this beauty packs a punch.
But it's not just impressive on the outside. Dual doors make it easy to come and go, and an electronic leveling system makes setup a breeze. Inside, you'll love the cozy atmosphere created by the hardwood cabinets, plenty of counter space and drawers, and dining table with four chairs.
And with storage galore–including under the queen sized bed–you'll never have to leave anything behind.
The living space is where the Coachmen Chaparral really shines. With three luxurious sofas and a TV that can accommodate up to 55 inches, it's the perfect place to kick back and relax after a long day of adventure.
So what are you waiting for? Upgrade to the ultimate camping experience with the Coachmen Chaparral fifth wheel.
The Forest River Cardinal goes above and beyond in its attention to detail, making it a clear standout in the world of RVs.
With room for up to 6 people, you and your loved ones can sleep soundly on the king-size bed with a premium mattress, or on the hide away convertible bed leather sofa with a queen size mattress.
But this RV isn't just about comfort; it also boasts dual AC units, theater-style seating, and ample storage, especially in the indoor bathroom. If cooking is your thing, you'll appreciate the massive sinks and the option to upgrade to a dishwasher.
But what's truly impressive about the Forest River Cardinal is its versatility. Whether you're a seasoned RV enthusiast looking to add some extras like an outdoor kitchen and awesome air conditioning, or a newbie who wants to keep things simple, this gooseneck has something to offer everyone.
So why wait? Hit the road and start exploring today!
Immerse yourself in both spacious luxury camper and the great outdoors with the Heartland Bighorn fifth wheel. With an impressive twelve floor plans to choose from, you'll never have to sacrifice comfort or style.
Efficiency is key with sleek, aerodynamic features such as push-button stabilizers and vacuum-bonded siding.
Inside the trailer features wide-open spaces and stadium seating set the stage for optimal relaxation. Take comfort in luxury amenities like plush leather sofas and high-end entertainment systems, or sip a glass of wine straight from your very own kitchen's wine rack.
With stainless steel appliances, double door refrigerator, and a large pantry, you'll be able to provide home cooked meals for your family.
This quality built trailer is nearly 43 feet in length and weighing in at around 14,000 pounds, there's plenty of sleeping space to accommodate up to five people in complete comfort. Plus there are plenty of storage compartments!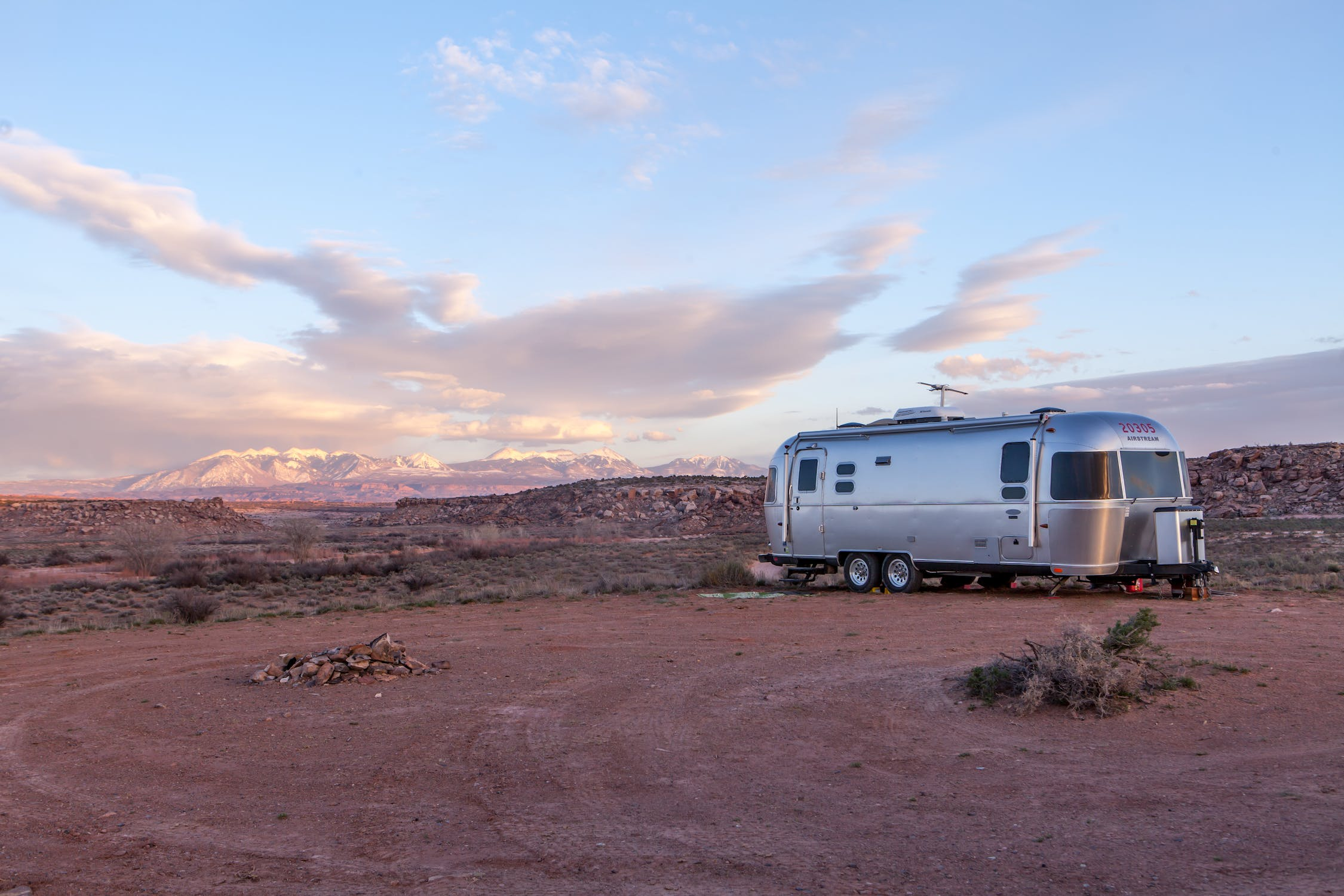 Conclusion
Finding the right travel trailer can be a challenging but rewarding experience. It's important to take your time, do your research, and consider your needs and budget carefully.
By following these steps, you'll have a much better chance of finding the perfect travel trailer models for you and your family. Now you just have to find the right RV dealer and the right price, and you'll enjoy a home on wheels!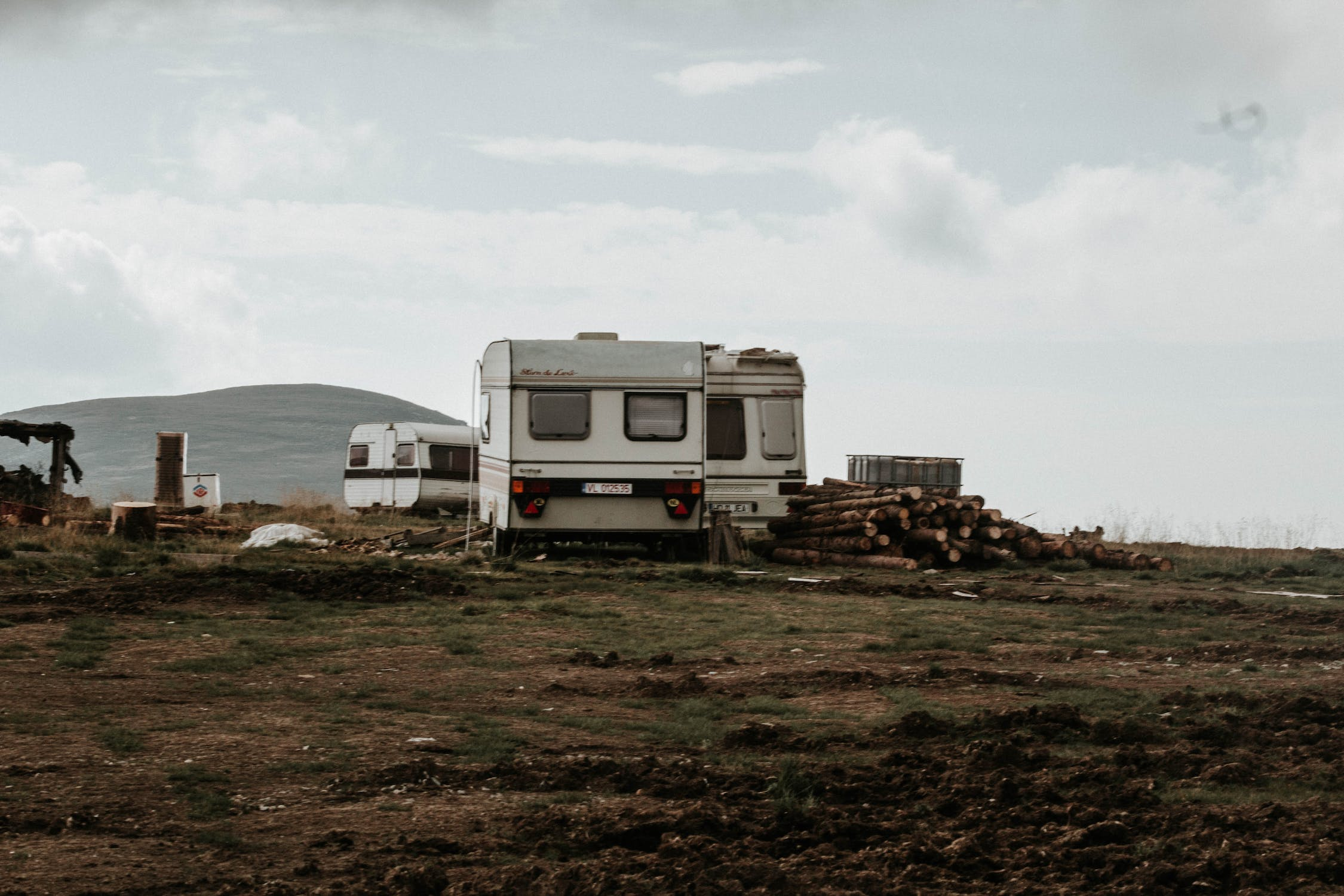 Interstate Haulers
At Interstate Haulers, we believe that RV owners deserve hassle-free transportation services.
With our reliable network of professional drivers and specialized hauling options, we can help you transport any type of RV, whether it's a toy hauler, fifth wheel, pop-up trailer or towable RV.
Worried about the timeline? With our quick and efficient scheduling, we can usually arrange a pickup within just 1 to 2 days.
At Interstate Haulers, we prioritize safety and security, so you can relax knowing that your RV is in good hands.
So why waste time debating other movers? Take the easy route with Interstate Haulers and experience trustworthy, dependable and thorough RV transport services.