Boat transport services are exceptionally helpful to individuals and manufacturers looking for a stress-free way to transport their boats.
This blog will provide you with a comprehensive guide to boat transport in the United States. We'll discuss the different types of boat transport services available, the cost of boat transport in the United States, how to prepare your boat for transport, and helpful tips for choosing the best boat transport company.
What Is Boat Transport?
Boat transport is transporting boats from one location to another, usually through a truck or trailer. Commercial boat transport is the most popular form, and registered and insured boat transport companies usually do it with experienced staff.
Employing the services of these commercial boat transporters is great because you can rest assured that the boat will be handled with care and delivered safely to its destination.
The cost of boat transport or hauling may differ from one boat hauling service to another. Ultimately, it costs more to transport a boat over a long distance, so you should do your research and compare prices from different boat hauling services.
The size of the boat and the transport season would also influence the boat transport price. Generally, the most expensive time to transport a boat is during the summer and holidays when demand is high.
On the bright side, the cheapest time to transport a boat is during the fall and winter when demand is low. Interstate shipping is also relatively cheaper than international boat shipping.
Most boat-moving companies have their boat shipping rates on their websites. Some boat haulers offer boat shipping quotes depending on the size of your boat and other variables they would list out.
Types Of Boat Transport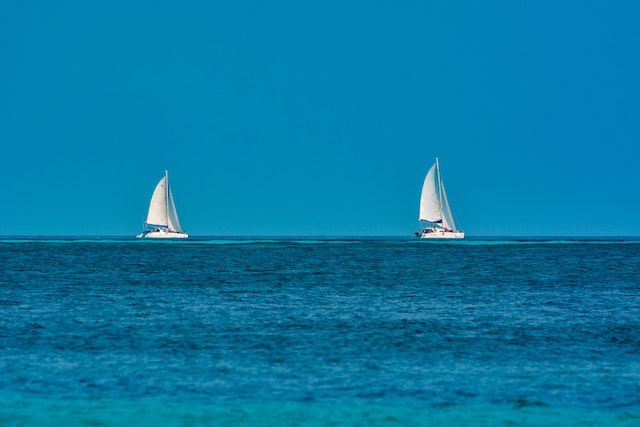 Depending on the size of the boat you're transporting, different types of transport may be required. The most common type of boat transport is road transport, which involves loading the boat onto a trailer and transporting it via the highway.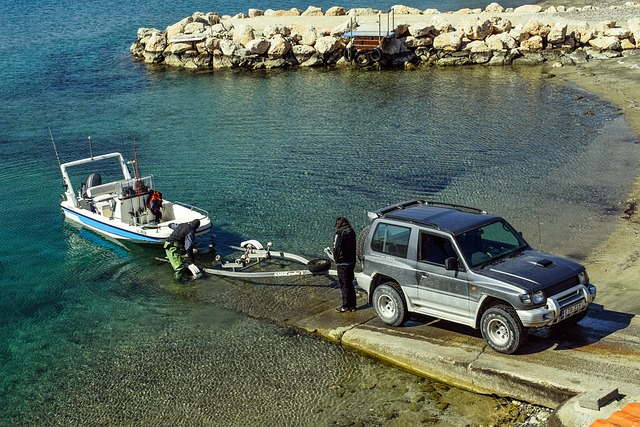 However, for bigger boats, you may need to hire a boat transport company specializing in sea transportation. Boat sea transport is usually done using a flatbed barge.
Road Transport
Road transport is the most economical and common option for transporting smaller boats and is often called boat trailer transport. To transport a boat by road, you must find a suitable trailer for your boat's size and ensure it is properly secured onto the trailer or enclosed container. You should also remember that the boat will need to be inspected and registered by a state or local government office before you can transport it.
Ensure all the necessary paperwork and a valid driver's license are available. Finally, check the local laws and regulations regarding boat transport, as these can vary from state to state.
Pros Of Boat Transport By Road
Cheaper overall
Faster travel time
Less risk of damage during transport
Cons Of Boat Transport By Road
Limited to boats that can fit on the trailer
Sea Transport
Transporting larger boats by sea involves using a flat rack or flatbed barge, which is pulled or towed to its destination by a tugboat. Enclosed containers and customizable flat trays may also be used, but these are more expensive. To use this method, you must ensure your boat is properly secured onto the barge and that all the necessary paperwork is in place. You should also check with local authorities for any restrictions or regulations about sea transport in your area.
Pros Of Boat Transport By Sea
Can transport larger boats
Great for transporting boats over long distances
Cons Of Boat Transport By Sea
More expensive overall
Longer travel time
Higher risk of damage during transport
Boat Transport Cost In The United States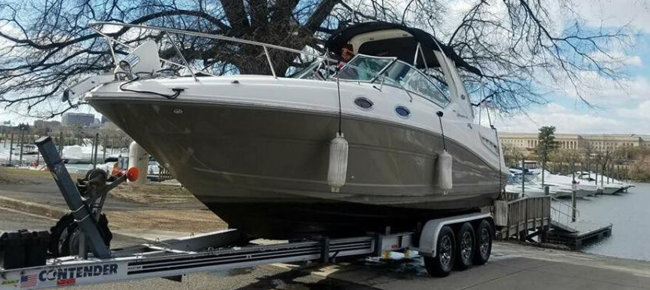 The cost of boat transport in the United States depends on the size of the boat, the transport distance, and the time of year. Generally speaking, the average cost to transport a boat would range from $1.60 to $3.75 per mile, costing up to $3,000 for a thousand-mile haul.
For larger boats or transport over a long distance, you can expect costs to increase by thousands of dollars. International boat transport will also cost more than interstate boat transport.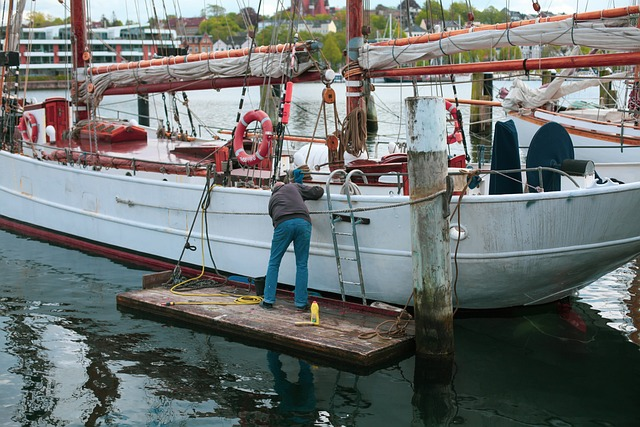 Preparing Your Boat For Transportation
Before you have your boat transported, there are several steps you should take to ensure a safe trip. First, ensure you clean the boat inside and out to help reduce the risk of damage during transportation.
Secondly, remove any loose items from the boat, as they can get lost or damaged while in transit. Lastly, inspect the boat thoroughly and document any existing damages before it leaves its original location so that you will receive compensation if it arrives in worse condition.
Use this 9-step checklist to ensure that you do not miss anything:
1. Clean the boat inside and out: Cleaning your boat is essential. This ensures you don't harbor any invasive species and leaves it in great condition for the voyage.
2. Check for any leaks: Check for any existing leaks in the boat's hull or deck that you may need to repair before transport.
3. Remove all loose items: Remove any furniture, equipment, parts, and tools from the boat so they don't get lost in transit.
4. Check the boat's power system: Test the battery, fuel tank, starting motor, outboard motor, and other electrical systems to ensure they are working properly.
5. Check local laws for boat transport regulations:  Always check with your local government to confirm the rules and regulations for transporting a boat in your area.
6. Contact your insurance company to make sure it covers the boat during transit: Insurance is important for protecting against potential damages that may occur during transportation.
7. Have the boat professionally inspected for transport: Before your boat leaves, have a professional inspect the boat to make sure it is ready for transport.
8. Drain remaining liquids: Make sure you drain any remaining fluids, such as water or oil, from the boat before it leaves its original location
9. Contact the boat transport company before departure to provide them with any relevant information.
Choosing The Best Boat Transport Company

Once you have properly prepared your boat for transport, the next step is to choose a reliable and trustworthy boat transport service. Here are 5 things to look out for when choosing a transport company:
Experience
A professional boat transport company should have experience in transporting boats both domestically and internationally. Interstate Haulers are proud to say that we've been providing boat transportation services for over two decades.
Reputation
It's important to check a company's reputation before choosing them as your boat transporter. Look at customer reviews and ratings online, and from people you know who have hired the service previously.
Insurance Coverage
Make sure that your chosen boat transporter has adequate insurance coverage for any potential damages that may occur during transit. This will ensure that you are protected in the event of an accident.
Price
Cost is always a key factor when choosing a boat transport service. However, it's important to remember that you often get what you pay for. Do your research and compare prices from different companies to get the best deal.
Customer Service
It's important to choose a transport company that puts customer service at the forefront. Look for companies with 24/7 customer support and reliable communication.
Permits
If your boat is being transported across state lines, make sure that the transporter has all the necessary permits and licenses to do so.
Conclusion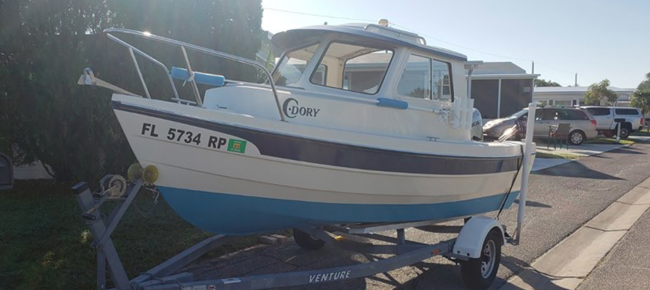 Boat transportation can be daunting, but with proper preparation and research, you can ensure that your boat is transported safely and securely. Preparing your boat for transport is key to ensuring the safe transport of your boat. Make sure to clean the boat, remove all loose items, document any existing damage, secure the necessary paperwork, follow local laws for transport regulations, and contact an experienced and reliable transporter.
Another factor to consider in boat transport is the boat transport cost. Boat transport in the United States can be expensive depending on the size and distance of travel. The prices of most boat movers can easily be obtained by requesting a boat shipping quote on their website.
The final hurdle in your boat transport will be to choose a reliable and reputable boat transport service provider to ensure the boat's safe arrival. Always check the prospective boat service provider's online reviews to ensure that they offer the service you want and deliver it in the way you want.
Interstate Haulers: The Best Boat Hauling Company In The United States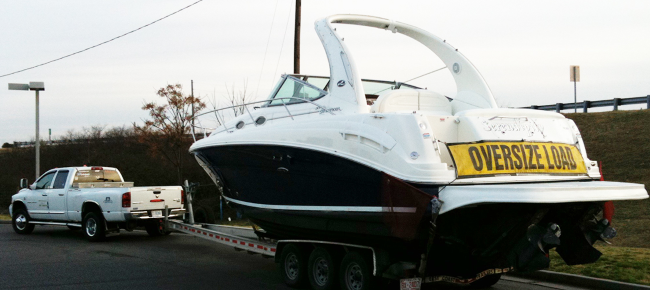 Interstate Haulers are one of the best boat transport services in the United States. Our reliable and experienced team can handle all your boat hauling needs, from powerboats to small boats and even yachts.
We offer road hauling within the United States at a competitive price, so you know you're getting your money's worth. On our website, you can easily get an accurate quotation on boat transport by providing details such as the type of boat, pickup/delivery location, and desired time frame for delivery.
We are passionate about ensuring that each customer's needs are met with exceptional service and reliable results. Contact us to learn more about our safe and secure boat transport options!