Whether you're moving to a completely different state or recently purchased a brand-new camper, you will need the help of camper haulers to get your camper to the destination of your choice. However, the process can be a bit complicated.
This article will outline the camper trailer hauling process, provide instructions on how to get your camper ready for transport, explain how to pick the best RV transport company to haul your camper, and offer some advice on how to make the most of camper hauling services.
The Camper Hauling Process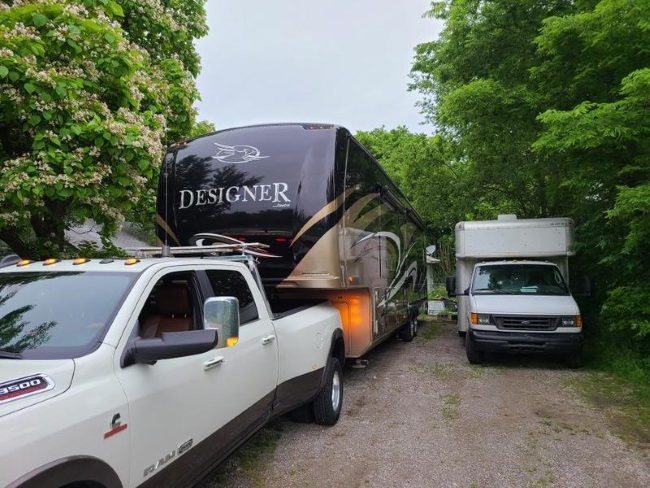 Camper hauling is transporting camper vehicles from one location to another. The actual camper hauling process can be broken down into three steps: preparing for transport, finding camper haulers, and planning for arrival.
Preparing For Transport
Preparing your camper for transport includes confirming that it is properly secured and safe to move while ensuring that all its parts are in working order.
This involves checking the brakes and tires, ensuring no loose items are inside, disconnecting equipment (such as roof-mounted A/C units), and securing any awnings or slide-outs.
Finding Camper Haulers
Once your camper is ready, you will need to find camper haulers that can safely and efficiently transport your camper to the destination of your choice.
The best camper haulers should be licensed, insured, and experienced in camper hauling services. It is also important to read reviews and check references before making a final decision.
Planning For Arrival
Lastly, it is essential to plan for arrival at the destination. This involves arranging payment with camper haulers, organizing a safe drop-off location, confirming that all necessary documents are on hand (such as registration papers), and ensuring you have access to any additional supplies or equipment you may need upon arrival.
Interstate Haulers offers camper hauling services and handles all this, so you don't have to worry about transporting your vehicle.
Transporting Campers With RV Transport Services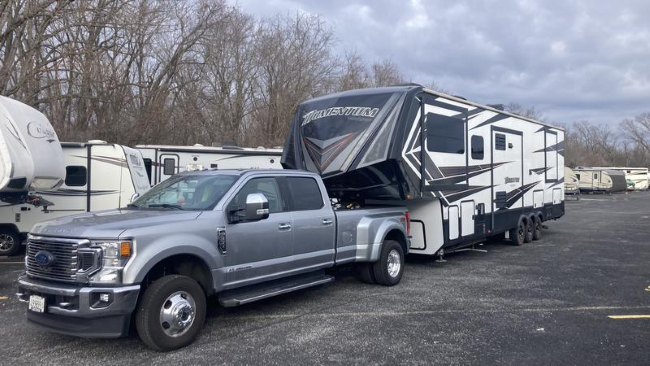 Methods for transporting camper vehicles vary depending on the size of the camper and your specific needs.
Flatbed Trailers
Flatbed trailers are among the most popular options for camper hauling. They provide a secure platform for camper transportation due to their low-profile design that reduces wind resistance.
Flatbed trailers also have adjustable ramps or hoists, making loading and unloading campers of varying sizes and weights easier.
Camper Transport Trucks
Camper transport trucks are designed for long-distance hauling needs. They usually come with hydraulic lifts that can be adjusted to meet the weight requirement of different camper models, making them a great option for large campers such as fifth wheels and toy haulers.
Camper Towing
If you need to move your camper from one state to another, camper towing may be the right option. This method involves attaching the camper vehicle directly onto a tow vehicle—typically a pick-up truck or SUV—and driving it over multiple states while ensuring all safety regulations are met along the way.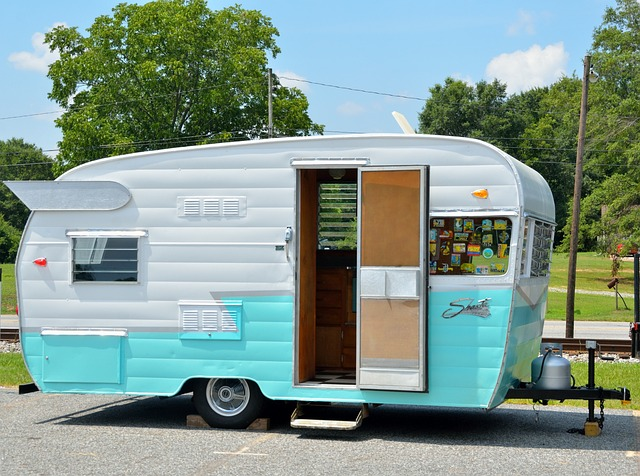 Camper Dollies
Camper dollies are a great option if your camper is small and lightweight enough to be pulled by an automobile rather than a large truck or trailer. These dollies support the weight of your camper while allowing it to roll along independently behind an auto on multiple surfaces, such as paved roads and gravel paths.
Camper-Carrying Vans
Finally, if you're looking for an economical yet reliable way of transporting campers, then you might need camper-carrying vans. These vans come with specially designed cargo beds that allow you to safely store your camper during transit without worrying about external weather conditions or other hazards.
No matter which method you choose, ensure it meets all safety requirements and matches your budget and specifications.
How To Pick The Best RV Transport Company For Your Campers
Choosing the right RV transport service is of utmost importance when it comes to camper hauling. It's important to select camper haulers who are experienced and knowledgeable in camper transport services and can help get your camper safely and securely to the destination of your choice. Here are a few tips on how to pick the best camper haulers:
1. Research
Before engaging RV haulers, research their background, experience, and reputation. Additionally, you should ask for references from past customers so you can verify the quality of their services and also read reviews online and check out social media accounts to get an idea of how reliable they are.
2. Licensing & Insurance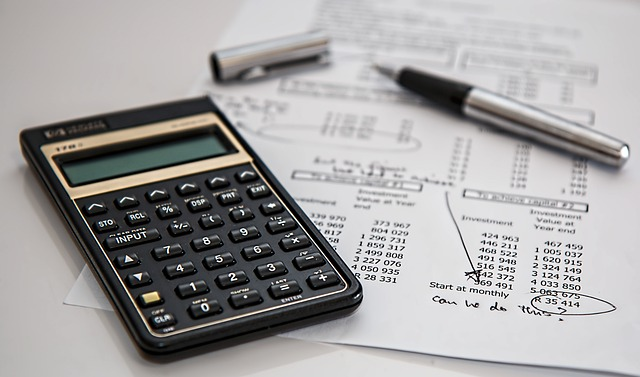 Make sure that whichever camper haulers you choose are properly licensed and insured. This will ensure that your camper is covered in case something unexpected happens during transit or arrival.
3. Pricing
Compare prices across different camper hauling services to find one that fits within your budget and offers competitive rates for the services offered.
Interstate Haulers offers competitive camper hauling rates and provides full insurance coverage at no extra cost to ensure your camper arrives safe and sound at its destination point.
4. Specialty Services
If you require special equipment or have any specific requests, such as a specific drop-off location, make sure you let the camper haulers know beforehand so they can accommodate accordingly.
Interstate Haulers provides various specialty camper hauling services, such as express delivery and multiple camper transport, to ensure your camper is transported safely and efficiently. Some RV shipping companies only offer tow-away RV services, and some others have a limit on the size of RV that they can transport.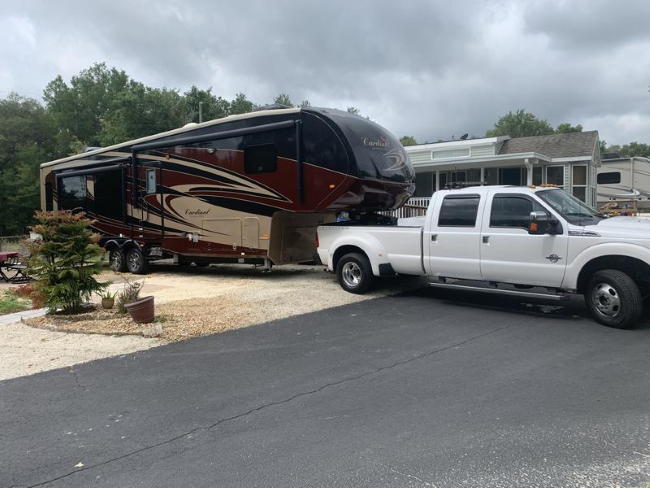 How To Get Maximum Benefits From Camper Hauling Services
Making the Most of Camper Hauling Services Camper hauling services can save you time, stress, and money when transporting camper vehicles from one location to another. Here are some tips to get the maximum benefits out of camper hauling services:
Before signing any contracts, review all documents carefully, so there are no surprises.
Make sure to keep the RV transport company updated on any changes related to your camper transport needs, such as a different drop-off location or extra equipment that needs to be transported. Doing so will ensure that everything runs smoothly and your camper arrives on time at its destination point.
If you require any special equipment or particular requests (e.g., specific drop-off location), let your RV movers know beforehand so they can accommodate accordingly.
Make sure your camper is loaded securely onto the trailer to prevent it from moving during transit and causing damage or accidents on the roadways; this should be done with the help of a certified professional who knows how to do it safely and properly.
Plan by having the necessary documents on hand (e.g., registration papers) before pick-up and packing any necessary supplies that may be needed upon arrival at the destination point. This will save time and stress leading up to arrival when time is valuable and limited upon arrival in many cases.
When unloading your camper, take precautions by inspecting each piece carefully for any damages or mishandling that may have occurred during transit; if anything is found wrong, file a claim right away so that you can get it fixed quickly before using your camper again for recreational purposes.
Finally, remember that camper transport costs may vary depending on the RV shipping company, vehicle type, distance traveled, etc. Ensure you understand what is included in your price quote before hiring camper haulers' services to avoid any unwanted surprises down the line.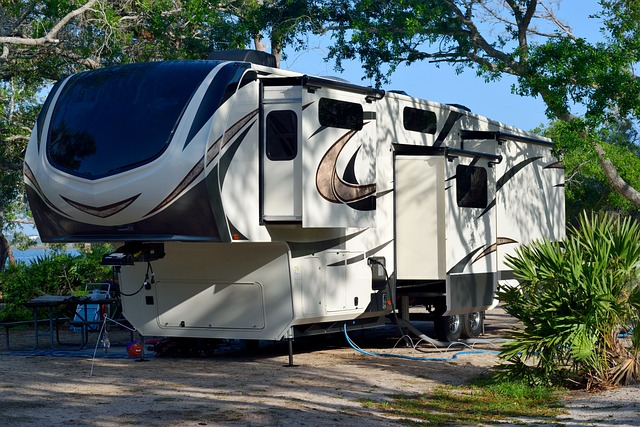 RV Trailer Transport With Interstate Haulers
Interstate Haulers' RV hauling service s make your camper transport stress-free and cost-effective. We are well-equipped to transport many types of recreational vehicle, from towable RVs, travel trailers, cargo trailers, utility trailers, fifth wheels, toy haulers, and pop-up trailers.
With competitive camper hauling rates and reliable services, we can help you get your camper safely to its destination. You can also get a free and accurate RV transport quote on our website.
In addition to a superb RV transport service, Interstate haulers provide full insurance coverage to guarantee camper safety and security during camper transport services. We also strive to provide the best camper hauling prices with added value for money.
When you choose camper transport services from Interstate Haulers, you can rest assured knowing that the job will be done right and efficiently with our experienced camper haulers' team. Let us take care of the logistics while you enjoy your next outdoor adventure!
See what our customers are saying about our services: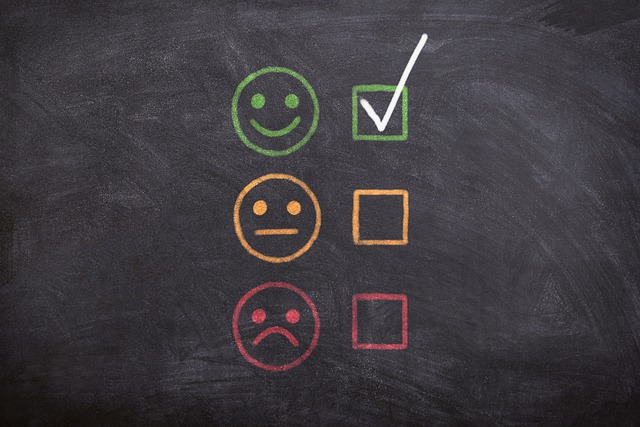 "My experience with Interstate Haulers was excellent. Kyle kept me informed until pick-up, and then his driver took over and called me. Called me the next day an hour before delivery. He positioned my new 43-foot fifth wheel exactly where I wanted it on my lot. Overall a very professional job."
"Great service. Great communication. Had my Parker sport cabin that I've had for 20 years moved from CT to Surfside Beach, SC, as I couldn't bear to part with her. The driver Steve G was very friendly and thorough and communicated throughout the trip. Kyle in the main office was also super with communication and helped work through a short delay on my end with trailer lights. I would never hesitate to transport something again with this service at the ready. No other shipping company I contacted came close. And the fee was more than fair as well. A+++."
"Following my parent's passing, I needed their fifth-wheel trailer transported from Pennsylvania to Colorado. Kyle answered all my questions and took care of setting everything up quickly. Dennis, the driver, did a great job transporting the trailer and took good care of the trailer during transport. I would highly recommend Interstate Haulers."
Contact us today for a free RV transport quote and get your camper moving!