Have you ever wondered how much does an rv cost? A recreational vehicle, or RV for short, is a great way to travel across the United States. Whether you're planning a road trip or just want a new home on wheels, an RV can be a great solution. However, like any major investment, it's important to know how much an RV will cost. In this blog post, we'll explore the different types of RVs available and how much they typically cost. Let's get started!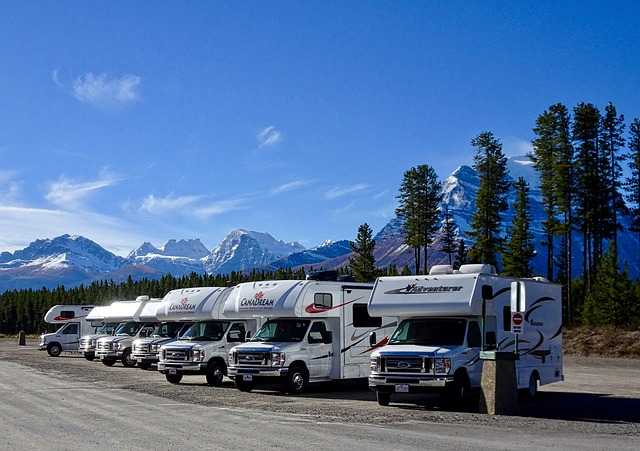 There are three main types of RVs: motorhomes, travel trailers, and fifth wheels. Motorhomes are like a large bus that you can live in, and they can range in size from small to very large. Travel trailers are hitched to a truck or SUV, while fifth wheels are hitched to a pickup truck. The price of an RV depends on its size and features, as well as the type of RV. (It's important to note that a class b motorhome is a camper van.)
Class C Motorhomes are the most expensive type of RV, with prices ranging from $60,000 to $500,000 or more. However, they are also the most comfortable and convenient, as they have everything you need inside. Some of the most expensive RVs are Class A diesel pushers, which can cost over a million dollars. You can save money by buying a smaller motorhome, but you'll sacrifice features and comfort.
Travel trailers are the most affordable type of RV, with prices ranging from $10,000 to $60,000 or more. They are also the most flexible, as you can unhook them from your tow vehicle and use your vehicle while leaving the trailer at the campsite. However, they are not as comfortable or convenient as a motorhome, and you'll have to set up and tear down at each campsite.
A fifth wheel is a cross between a motorhome and a travel trailer, and they're designed to be towed by a pickup truck. They have more space and amenities than a travel trailer, but they also require a larger truck, which can be more expensive. Fifth wheels can cost anywhere from $20,000 to $150,000 or more, depending on their size and features.
Along with the cost of the RV itself, you'll also have to consider the cost of maintenance and upkeep. RVs require regular maintenance to keep them in good condition, and you may need to make repairs or upgrades over time. You'll also need to factor in the cost of fuel costs, RV insurance, and campground fees. These costs can add up quickly, so it's important to budget accordingly.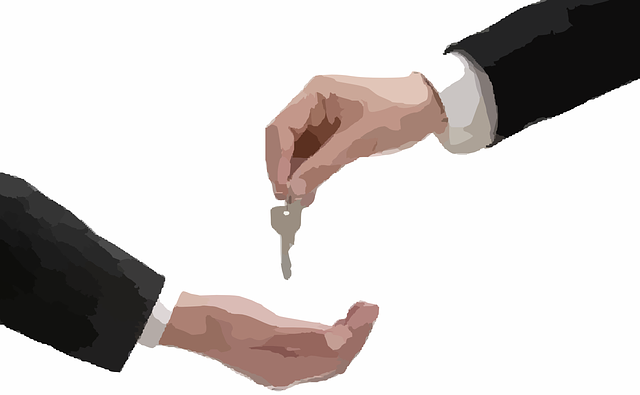 How to Find an Affordable RV for Your Family
Family trips in an RV are a great way to bond while enjoying the natural wonders offered by the great outdoors. However, the cost of purchasing an RV can be intimidating. With a little research and effort, however, it's possible to find an affordable RV that meets your family's needs and budget. Save money where you can, so you can enjoy your RV purchase or RV rental.
Determine Your Budget
Before you start looking at RVs, you need to determine how much money you can allocate toward the purchase. RV prices range drastically, so considering RV costs before planning on buying one, and keep in mind additional costs that may be incurred. This will help you narrow down your options and ensure that you don't overspend. You can also consider financing options, but make sure the monthly payments fit your budget. Also consider yearly service fees when looking at the average RV cost.
Consider Purchasing a Used RV
Buying a new RV can be very expensive, so consider purchasing a used one. Make sure you do thorough research and check the RV's history before making a purchase. You can enjoy the RV lifestyle just as much in a used RV. Take a mechanic with you to check that everything is functioning well. And consider a potential cleaning fee, because you'll likely want to get it professionally cleaned before your first RV camping trip.
Choose a Smaller RV Size
RVs come in different sizes and designs, with larger RVs being more expensive. If you have a small family, consider purchasing a smaller RV that can accommodate everyone comfortably. Smaller RVs also have the added advantage of lower gas mileage for a vacation, making them cost-effective.
Look for RVs on Sale
Sales events at RV dealerships usually offer significant discounts. You can also look for RVs for sale online through websites such as eBay or Craigslist. Be careful when shopping online and make sure you inspect the RV thoroughly before making any payments.
Check out RV Rentals
If you only go on vacations once or twice a year, renting an RV might be the most affordable option. Check rental prices in your area and compare them to the cost of purchasing a used RV. This option will benefit in easing your financial burden. Plus a rental company will handle all the essentials, you'll basically just have to bring clothes and your own food.
The True Costs to Consider When Owning an RV
Taking the leap into RV ownership can be an exciting adventure, but before you hit the road, it's essential to understand the costs involved. Whether you're a first-time RV owner or a seasoned traveler, there are expenses involved in RV living that you need to know. Owning an RV is more than just buying one and filling it with gas; there are other costs to consider. We've compiled a list of significant expenses that RV owners need to be aware of when house-on-wheels living.
Initial Purchase Price and Insurance
One of the most significant expenses when it comes to RV ownership is the initial purchase price. An RV is a significant investment, and the cost can range from a few thousand dollars to a few hundred thousand dollars, depending on the type, age, and condition of the vehicle. You also need to consider insurance costs, which can be expensive based on the value of the RV, your driving history, and how often you'll be using it.
Maintenance and Repairs
RVs come with a set of maintenance and repair expenses that you'll need to budget for. Regular service and maintenance, like oil changes, tire rotation, and brake checks, should be done to keep your RV running smoothly. Additionally, you'll need to take care of the roof, the water system, and many other parts that are unique to an RV. And, unlike a traditional house, RVs are on wheels, which means they take more of a beating than a stable structure and often require costly repairs.
Fuel and Campsite Fees
An RV owner's most significant ongoing expenses are fuel and campsite fees. Fuel costs will depend on the price of gas or diesel and how often you're on the road. And when it comes to campsite fees, some are less expensive and more primitive than others, but budgeting for $30 to $50 per night is a safe estimate. Depending on how often and how far you travel, these costs can add up quickly.
Taxes and Depreciation
An often-overlooked expense of RV ownership is taxes and depreciation. Depending on your state of residence, you may have to pay sales tax and annual vehicle registration fees. Additionally, RVs tend to depreciate fast, and that means that the value will decrease over time. Depreciation can also factor into your insurance costs, depending on how much the vehicle is worth.
Lifestyle Costs
Finally, RV owners need to budget for lifestyle costs. You'll still need to pay for groceries, Internet access, and potentially storage costs if you need a place to keep your RV when it's not in use. Other expenses may include things like upgrading your RV, purchasing extra gadgets for on-the-road living like a solar generator, or things like the cost of attending events or other activities near your camping spot.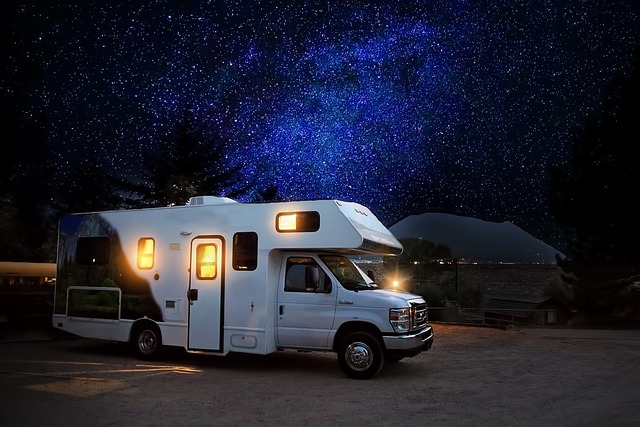 Interstate Haulers
RV travel and living the RV life can be an incredibly freeing and exciting experience, but what happens when unexpected repairs strike and you're left with unexpected expenses? It can be a stressful situation, especially if you're traveling far from home. Fortunately, if you have a towable RV and need it hauled for repairs, Interstate Haulers is here to help.
We understand that older RVs can sometimes require extra attention, and we'll provide reliable and safe transportation to get your home away from home to its necessary repairs. Don't let unexpected repairs ruin your next vacation; reach out to us at Interstate Haulers for trustworthy hauling services.

Conclusion
In conclusion, the cost of an RV can vary greatly depending on the type of RV, its size, and its features. Motorhomes are the most expensive, but they offer the most comfort and convenience. Travel trailers are the most affordable, but they require more setup and teardown time.
Fifth wheels are a good compromise between a motorhome and a travel trailer, but they require a larger tow vehicle. When considering the cost of an RV, it's important to factor in the cost of maintenance, fuel, insurance, and campsite fees. With careful planning and budgeting, you can enjoy the freedom and adventure of an RV without breaking the bank.