Whether you're embarking on a family camping trip or venturing out solo, small RVs provide the perfect solution for memorable journeys. These compact recreational vehicles offer the opportunity to embrace the RV lifestyle without breaking the bank. Discover the comfort, affordability, and convenience of exploring the great outdoors in style.
With countless options available, selecting the ideal small RV may seem daunting. Fear not! In this blog post, we'll explore the various options at your disposal, so you can find the best small RV for you.
Types of Small RVs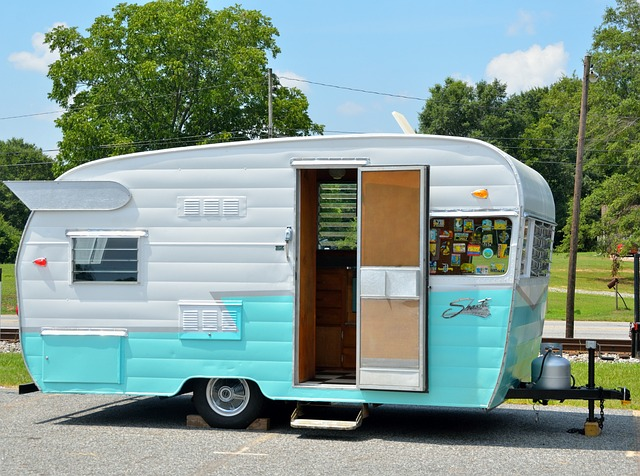 Small RVs come in a wide range of styles and designs, catering to various travel preferences, and needs. Whether you prefer a fold down towable RV, a small teardrop RV, or a small class C RV, there is a small RV out there that is perfect for you.
Small RVs typically range from 13-30 feet, here are some of the most popular options on the market:
Before diving deeper into the various types of RVs, let's explore the advantages of opting for a compact RV for your upcoming vacation. This way, we can examine the benefits in detail so you can make an informed decision.
Perks of Small Camper Vans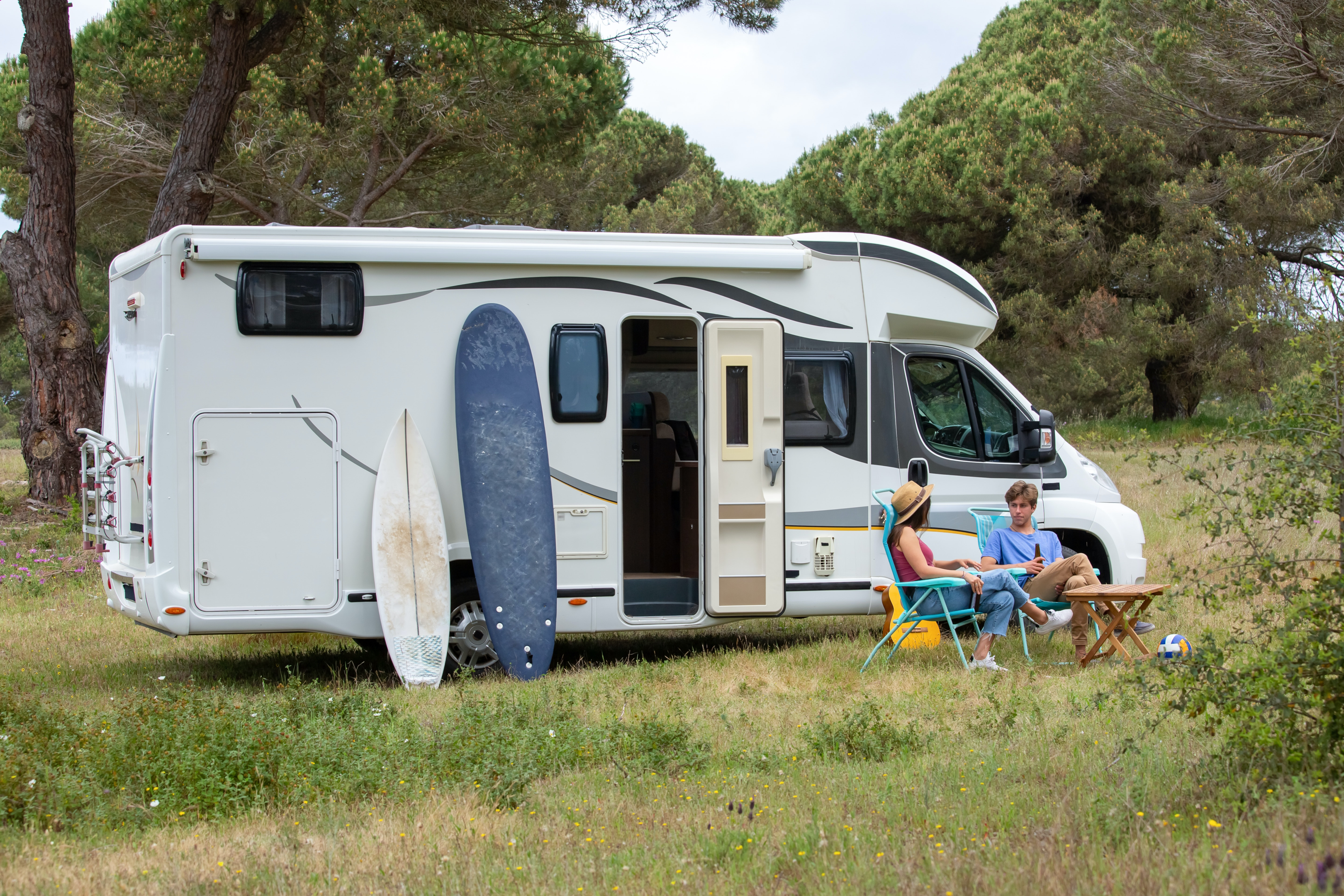 You've undoubtedly balked at the starting price of some of the large RVs on the market. So you'll be happy to know that small campers are much more affordable from the get-go.
Not only do you save on fuel while driving or towing them, but you'll save a bundle on the sticker price.
You'll also have fewer materials to manage compared to a large recreational vehicle. This means more time creating cherished memories on the road and fewer headaches dealing with costly maintenance.
Good Things Come in Small Packages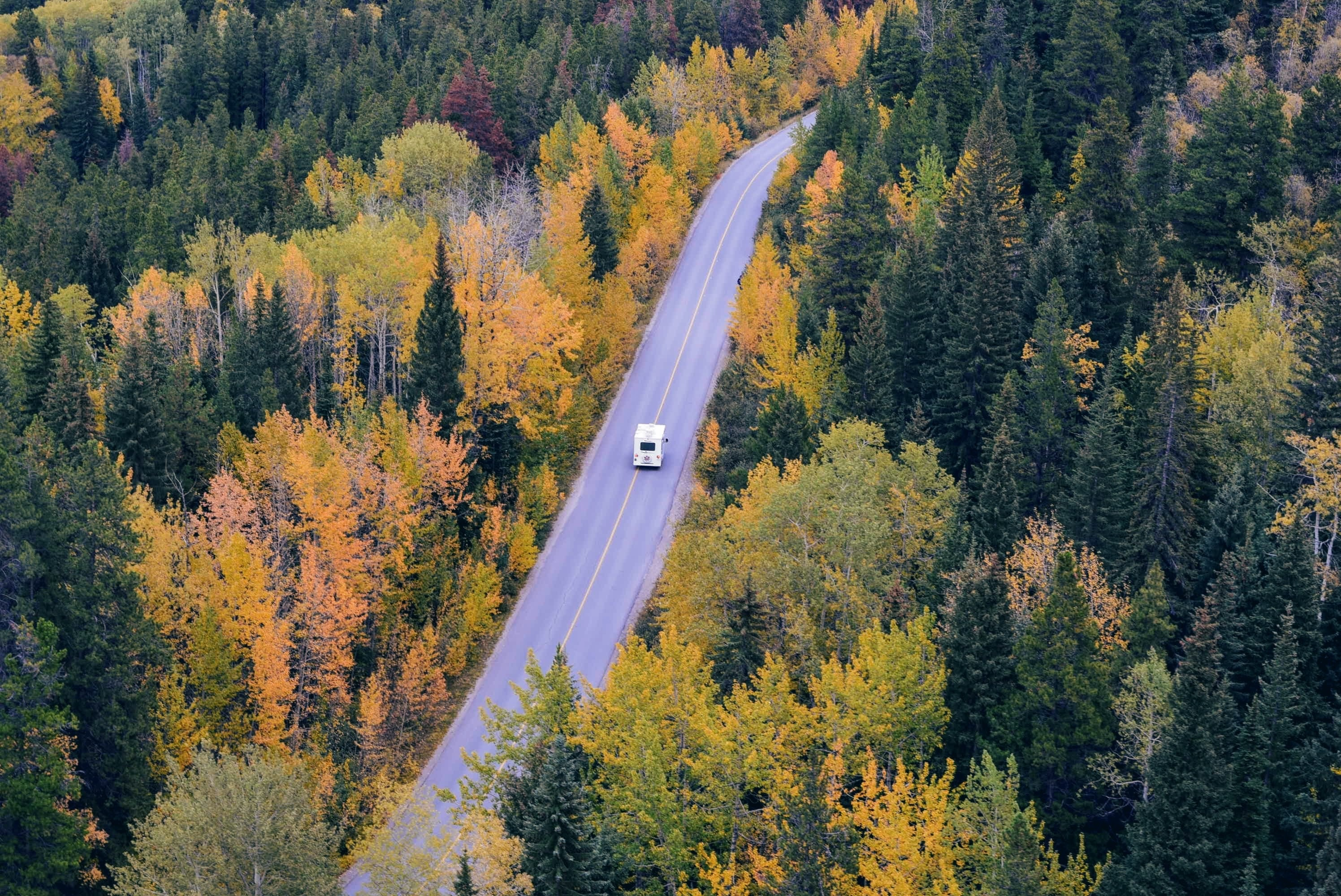 As the popularity of tiny living surges, RV manufacturers have wholeheartedly embraced the trend, astonishing us with the remarkable features they can integrate into small RVs.
From luxurious off-road capable teardrop campers to spacious class A RVs with state-of-the-art amenities such as solar panels, air conditioning, and even full bathrooms, there's something for everyone in the small RV world.
For those wanting a simple camper van experience with all the comforts of home, there are smaller vans with kitchenettes, bunk beds, and plenty of storage space.
Whether you're looking for the smallest RV to take you on an epic roadtrip or a simple weekend getaway, there's a tiny RV to fit your needs.
Cozy Means Comfortable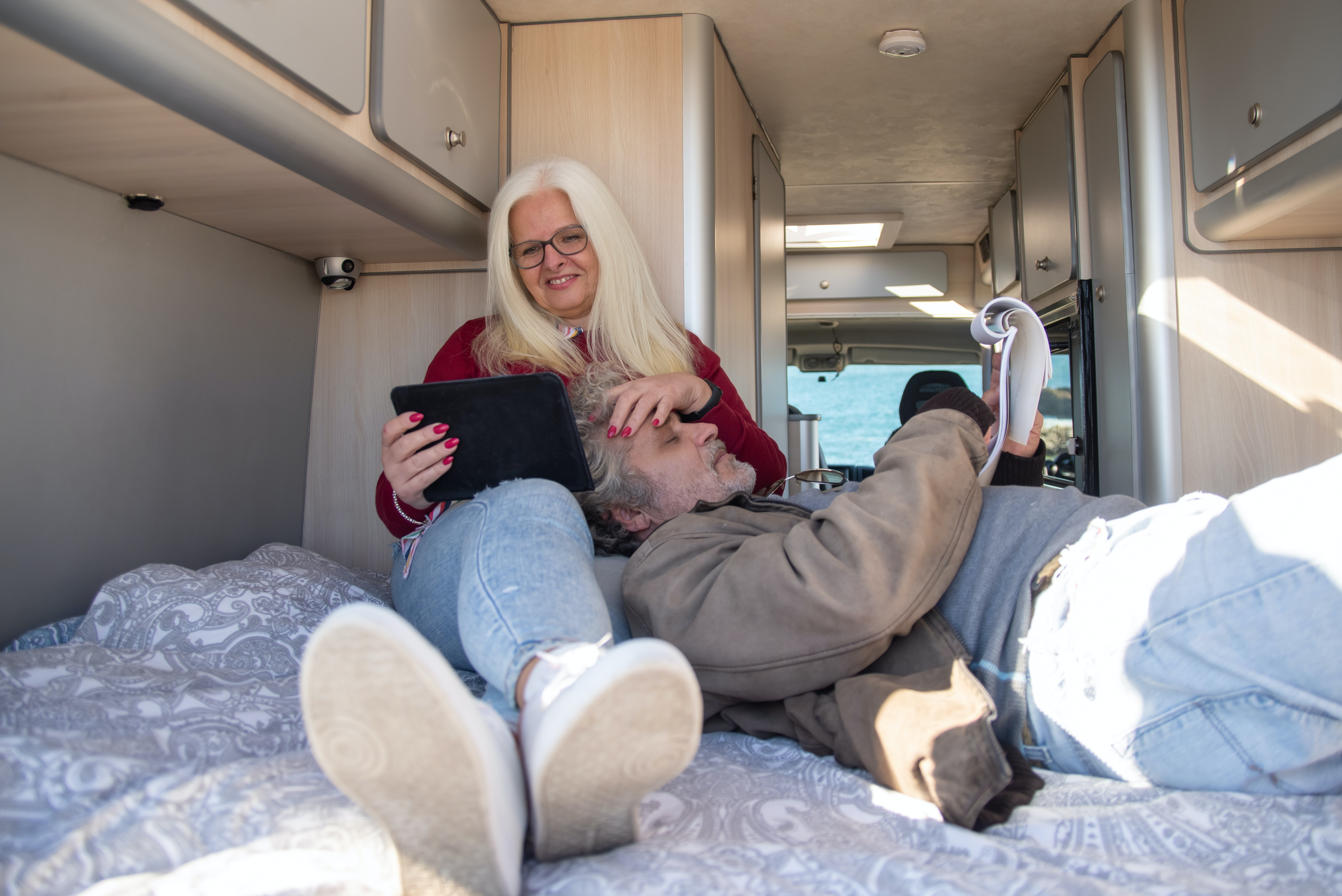 Small RVs offer a cozy and intimate space with comfortable seating to help you unwind after a day of adventures. They are designed to be compact and efficient, keeping everything you need within reach.
A smaller RV can give you the feeling of home away from home, allowing you to move around comfortably. The closeness of living quarters creates a space where everyone can stay connected with each other and create life-long memories.
Easy to Drive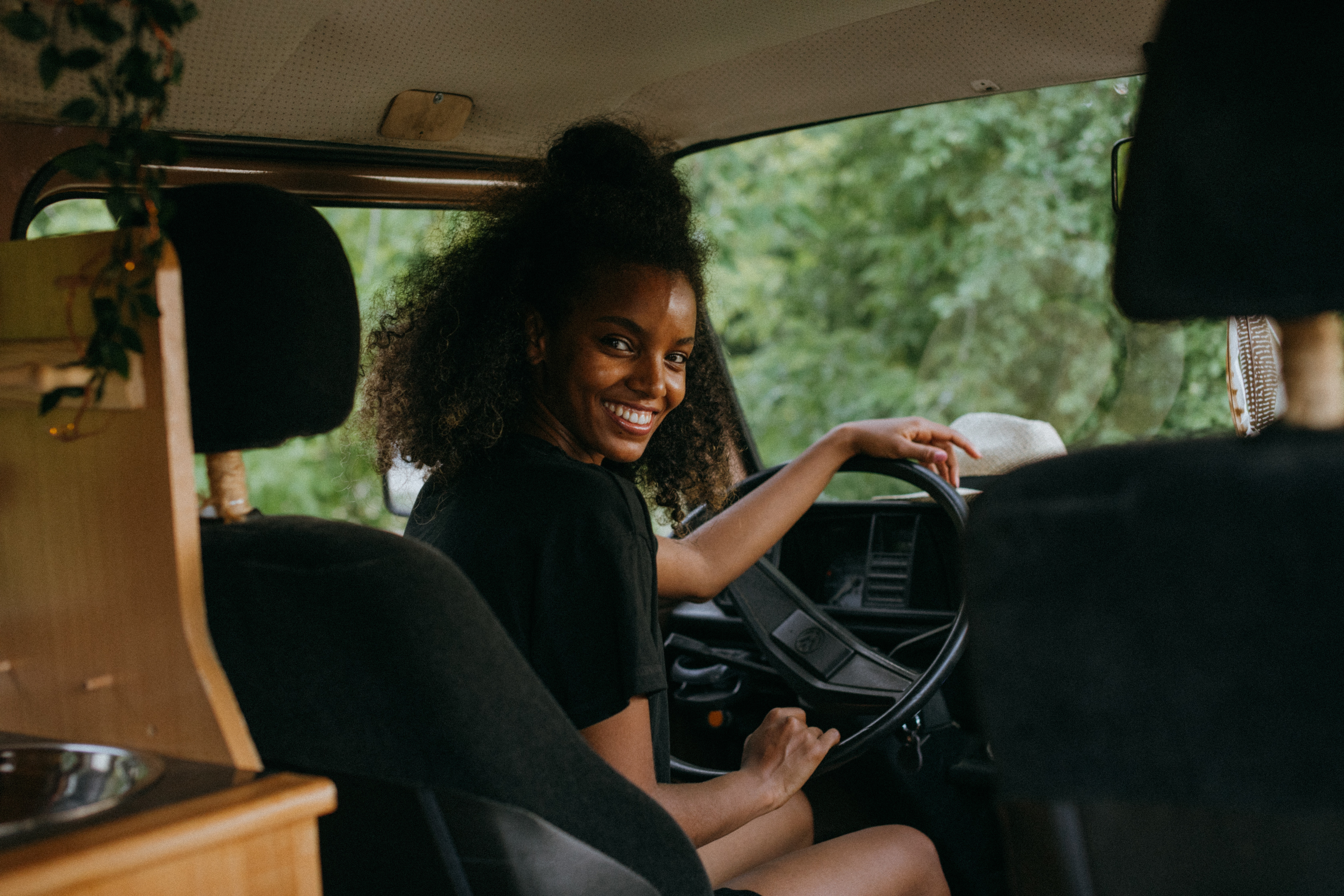 Smaller RVs are much easier to drive and park than larger ones, making them an ideal choice for first-time RVers and RV enthusiasts alike.
They are easier to maneuver, which means you can take them places that larger RVs can't go.
You'll have more options with your travel itinerary, including enjoying off-road campsites and remote locations. Some small RVs even include side view cameras, making it easier than ever to travel safely.
Convenient to Store
When you make it home, you'll enjoy being able to park your small camper van in most driveways without blocking access for other vehicles.
If you need to store your small RV, you'll pay less in storage fees due to these compact vehicles smaller size.
Now that you understand the benefits that come with living in a small RV, let's break down the different classes and types so you can choose the right fit for your next trip!
Small Class A RV Motorhomes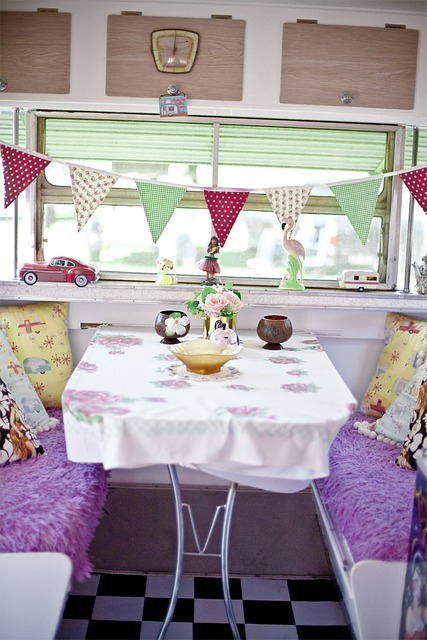 A Class A RV is easily distinguished by its prominent front windshield and bus-like aesthetic. In contrast to its nearest relative, the Class C motorhome with its cab-over design, the Class A RV is constructed on a commercial bus or truck chassis. Its driving area is positioned above the front wheels instead of behind them.
These small RVs have all the amenities you need Some small class A RVs even include solar panels and exterior storage, so you can be eco-friendly and organized on your journey.
The Thor Axis 24.1 represents the tiniest class A recreational vehicle available, boasting a compact length of 25′ 6″ from bumper to bumper. This model makes it so a small family of up to four people could live comfortably while seeking outdoor adventures.
Class C RV Motorhomes
Class C motorhomes are easily distinguishable by their distinctive over-cab sleeping and storage areas, providing ample living space for families of all sizes.
Combining the craftsmanship of Class A motorhomes with a more compact design, Class Cs offer all the features you need.
With their raised sleeping or storage area extending over the cab of the RV, Class C motorhomes offer more extra space compared to Class B camper vans while still being smaller in size.
Additionally, they often deliver better gas mileage than Class A motorhomes.
Small Class B Motorhomes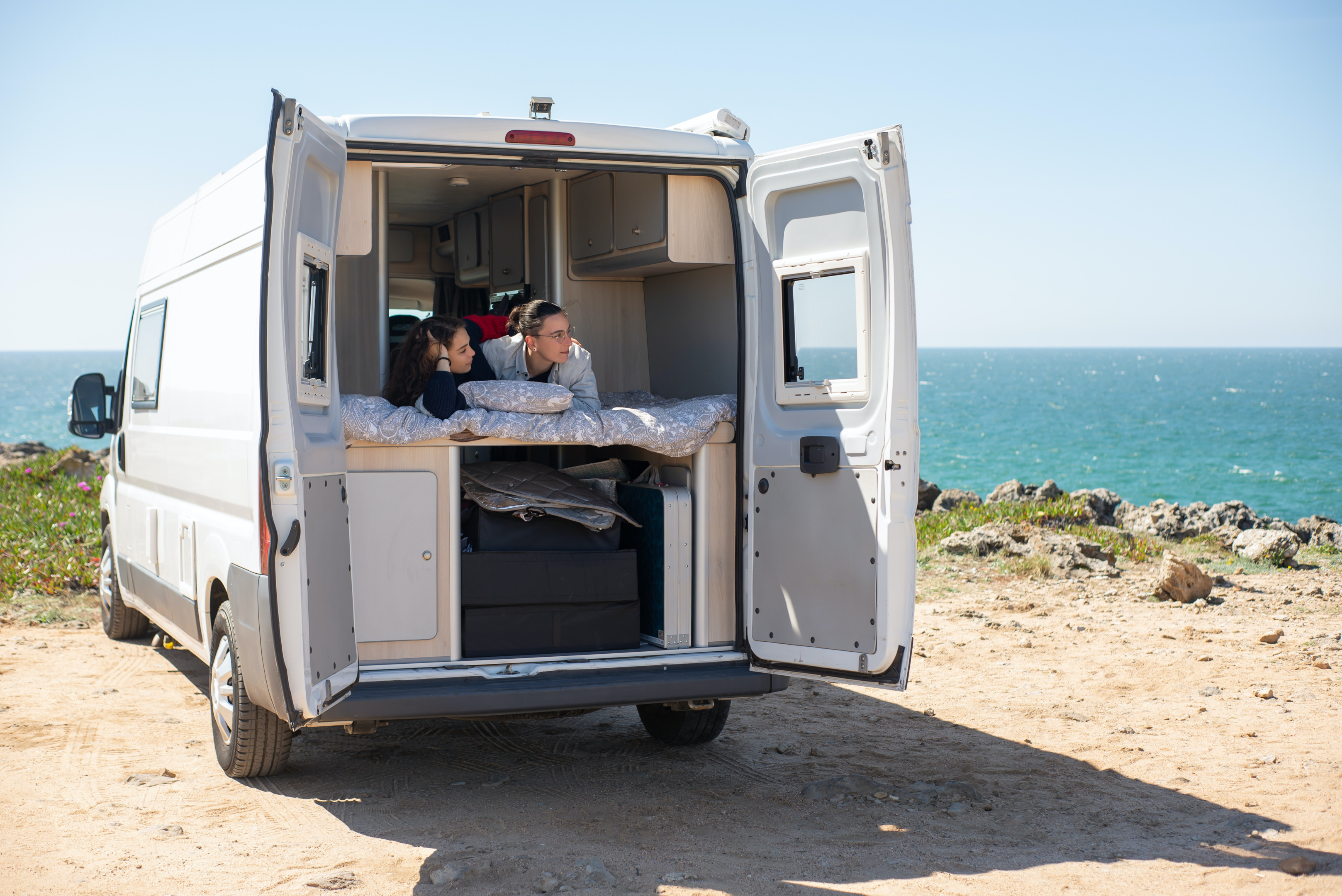 Class B vans offer a unique driving experience that is both pleasurable and easy for seasoned RVers and new owners alike. As the smallest motorhome option, camper vans can fit in almost any space and are incredibly versatile.
These leisure travel vans easily slip into standard parking spots at the store or back into a campsite. They're able to explore uncharted territory with ease, compared to other RVs, thanks to their all wheel drive.
A great example of a class B RV is the Mercedes Benz Sprinter Chasis with a hydronic heating system.
While class B motorhomes may be smaller than other types of RVs, Class B vans still provide all the amenities of home, including a kitchen, a wet bath and bed or lounge area that are perfect for travelers on the go.
Small Travel Trailer
Small travel trailers are an excellent way for families and individuals to enjoy the outdoors without sacrificing comfort. They make it so you don't have to carry tens of thousands of pounds in trailer weight when you wanna hit the road.
They are convenient, easy to transport, and can provide accommodation suitable for a range of budgets and needs. They allow you to explore new destinations while still having all the comforts of home.
Travel trailers come in a variety of sizes, from compact models that can be towed by a small vehicle up to larger models equipped with amenities such as kitchens, bathrooms, and living areas.
Some even offer outdoor amenities such as grilling machines, fire pits, and external storage. With so many options available, it's easy to find the perfect one for your next adventure! If you're looking for a more affordable small RV, consider the following towable options!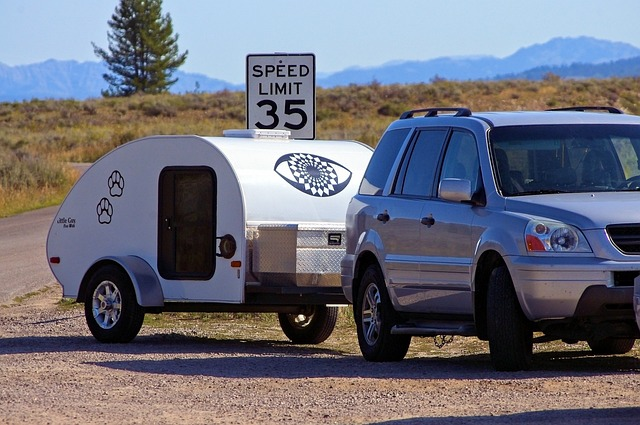 Small Teardrop Camper
Small teardrop campers like the Mini Max FX Eco-2, offer a versatile living space and are able to be towed behind a car that meets the required towing capacity.
These small but mighty campers can fit up to 3 people and include a dinette that converts to a queen bed or two twin beds, and a large refrigerator.
Rooftop Tents
For those who want a taste of the RV life before fully jumping in, consider getting a rooftop tent extension for your car or truck! These convenient tents sit on top of your vehicle and collapse when you're on the go.
Small Pop-Up Towable Camper
Small pop-up campers, or fold down camper trailers, are an appealing choice for those who want to go RVing without breaking the bank. Being a lightweight camper, they're small enough to be towed by most family vehicles, even some smaller cars, and can be collapsed down into a more manageable size for storage and transportation.
These towable RVs are great for people looking to explore the RV lifestyle, as it offers the sensation of having a consistent sleeping area in the great outdoors.
Why Choose a Small Recreational Vehicle?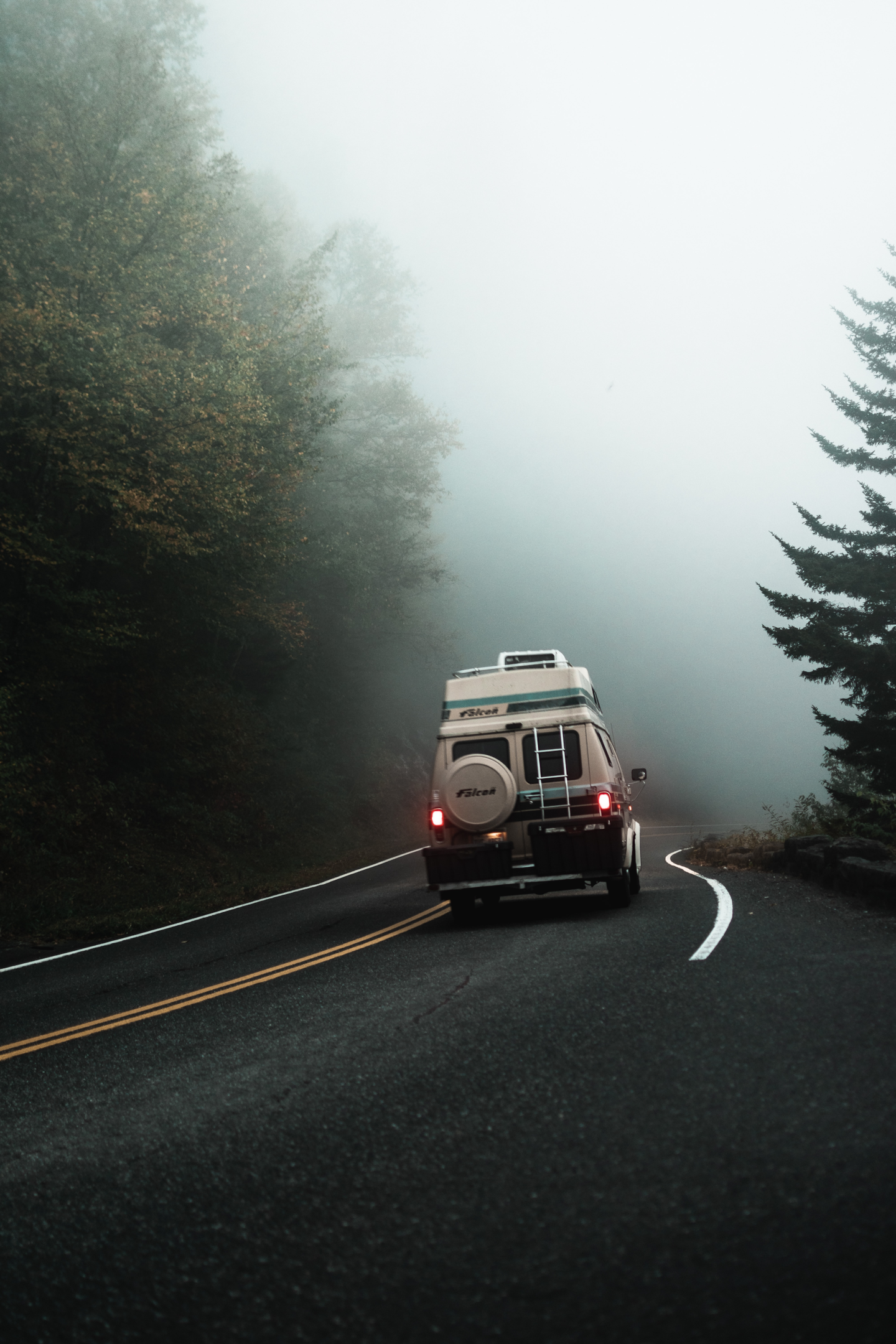 Small RVs can be a fantastic way of exploring the outdoors, providing you and your family with a cost-effective and comfortable ride. They are particularly useful for solo travelers, offering a compact and cozy living environment that comes with all you need.
With new features launching every day in the small RV world, there's bound to be a small RV to suit your needs. So, next time you plan a family camping trip, why not consider renting a small RV and experiencing the great outdoors in a unique and exciting new way.
We Can Tow Your Small RV Nationwide!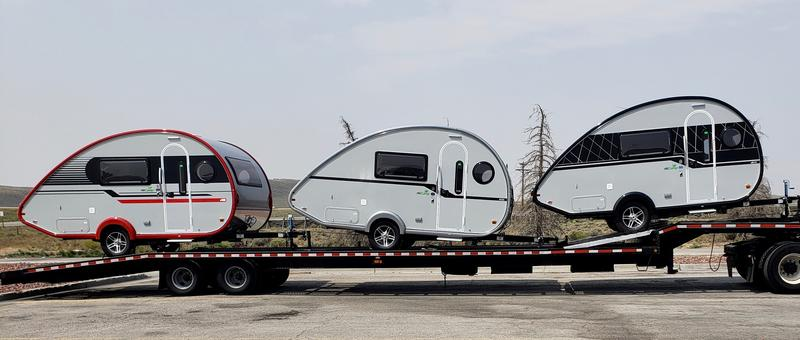 Interstate Haulers is your trusted partner for transporting your small RV anywhere in the United States. With our extensive network of professional drivers, we can swiftly schedule a pickup within two to three days.
Our commitment to excellence has earned us the loyalty of both corporate and government clients. At Interstate Haulers, we prioritize the safety and reliability of our transportation services, ensuring your peace of mind throughout the journey.
Get Your Free Estimate
Count on us for reliable and cost-effective services, guaranteeing a safe and secure trip for your small RV. Don't miss out on the possibilities available with Interstate Haulers – get your free quote today!