Are you in the market for a new boat? If so, you may be wondering how you can get it from the dealership to your home. Boat shipping is a great option, and it's something that you'll want to keep in mind as you make your purchase. This article will provide you with all the information you need to know about boat shipping so you can make an informed choice.
What Is Boat Shipping?
Boat shipping is the process of transporting boats from one location to another using land, sea, or air transport. Boat shipping is a convenient and hassle-free way to move boats long distances.
Nowadays, anyone who owns a boat can take advantage of boat transportation services to move their vessel to a new location. Whether you're moving your boat to a new homeport or just wanting to explore different waters, boat shipping is the best way to get your vessel to its destination safely and efficiently.
What Is The Boat Shipping Process?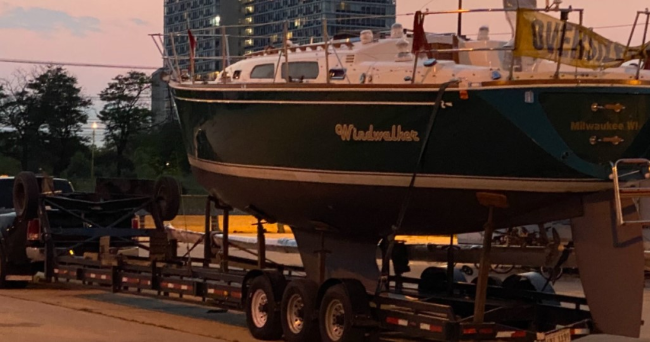 The boat transportation process often starts with the following:
Contact The Boat Transport Company
The Boat shipping process begins with the owner contacting a boat shipping company to discuss the vessel's specifications that need to be transported. This includes the length, width, height, and weight of the boat and its destination. Once the boat shipping company has all the necessary information, they will provide a boat shipping quote for the boat transportation services.
Provide Necessary Boat Shipping Documents
The Boat shipping company will also provide the owner with a list of documents required for the shipment. These documents include the registration, insurance, and title of the boat. The owner will also need to provide a list of items that will be shipped with the boat, such as fishing equipment, life jackets, and anchor.
Prepare The Boat For Shipping
Once the owner has gathered all the necessary documents and items, they will need to prepare the boat for shipping. This includes draining all the fluids from the boat, disconnecting the batteries, clearing marine life from the hull to prevent transporting invasive species, and removing any personal belongings from the vessel. The owner will also need to provide the boat shipping company with a set of keys for the boat.
Load The Boat
After the boat has been prepared for shipping, the next step is to load it onto the chosen shipping method. This can be done with the help of a crane or other heavy-lifting equipment. Once the boat is securely fastened to the shipping method of choice, it will be transported to its destination.
As stated earlier, shipping methods depend on the size of the vessel. Small boats can be transported via RORO ship or container ship, while large boats may need to be transported via lift-on/lift-off ship.
Arrive At Destination
Once the boat arrives at its destination, the owner will pick it up and reassemble it. They will also need to refill the fluids, reconnect the batteries, and test the boat to ensure everything is working properly.
Types Of Boat Shipping
Boat shipping methods depend on the boat transportation company, the boat size, the type of boat, and the destination. The most common types of boat shipping are:
Overland Boat Transport
The most common type of boat shipping is overland transport (Also known as boat trailer transport). Overland transport involves the use of trailers that are specially designed to haul boats. Boat transport companies that offer overland transport use different boat trailers, including flatbed trailers, gooseneck trailers, and tag-along trailers.
Overland transport typically works for small boats over a short distance. The main advantage of overland transport is that it's the most affordable type of boat shipping.
Semi-submersible Ships (SSS)
For very larger boats, the best type of boat shipping is via a semi-submersible ship (SSS). A semi-submersible ship is a vessel designed to carry other ships and vessels that are too big or too heavy to be transported via conventional methods.
Semi-submersible ships are massive vessels that can carry other boats that weigh up to 60,000 tons. These ships have a large deck area and a deep draft, which allows them to submerge partially underwater to load and unload their cargo. Boat transportation via semi-submersible ship is also very safe and reliable because the boat fits. It's often used to transport military vessels, yachts, and other luxury boats.
Roll-on/roll-off (RORO) Ships
For small to medium-sized boats, the best type of boat shipping is via roll-on/roll-off (RORO) ships. RORO ships are vessels that are designed to transport wheeled cargo, such as cars, trucks, trailers, and railroad cars. These ships have built-in ramps that allow the cargo to be rolled on and off the ship.
RORO ships can also be used to transport boats. Boat transportation via RORO ship is very convenient because it doesn't require cranes or other heavy-lifting equipment. Boat shipping via RORO ship is also one of the most affordable methods.
Lift-on/lift-off (LO/LO) ships
For large boats, the best type of boat shipping is via lift-on/lift-off (LO/LO) ships. LO/LO ships are vessels designed to transport cargo that can't be rolled on or off the ship. This type of cargo includes containers, heavy machinery, and other types of large equipment.
Boat transportation via LO/LO ship is very convenient because the boat can be lifted on and off the ship using a crane. Boat shipping via LO/LO ship is also very safe because the boat is securely fastened to the deck of the ship.
Container Shipment
Boat transportation can also happen by container shipments mainly because they can accommodate different sizes and types of boats. Boat shipping via container ship is also one of the most affordable methods because it doesn't require special equipment. Boat transportation companies that offer this type of service typically have their own containers to transport boats.
Choosing The Right Boat Shipping Company
There are a few things to consider when choosing Boat haulers. These include:
Experience
It is vital to choose a boat shipping company with a lot of experience in the industry. This way, you are sure that they will adequately transport your boat and will have the necessary equipment to do so.
Boat Shipping Services Offered
Make sure to choose a Boat shipping company that offers the type of Boat shipping service you need. If you need your boat to be transported via container ship, make sure that the company offers this type of service.
Boat Transport Cost
Of course, you will also need to consider the price of boat shipping services when choosing a company. Although you may be tempted to choose the cheapest cost to transport, but don't sacrifice quality for the price. It is crucial to choose a company that offers affordable rates without compromising on the quality of its services.
Reviews
It is also a good idea to read reviews of the Boat shipping company before choosing one. This way, you can get an idea of the quality of their services and see what other customers have to say about them.
Interstate Haulers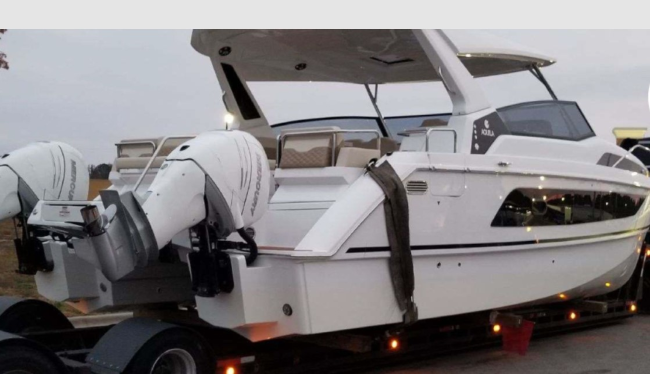 We are a professional and industry-leading boat transport service, and we can help you with all your transportation needs. For over 20 years, Interstate Haulers has provided hauling services for boat owners and manufacturers alike. Our experienced fleet of drivers can ship boats to all destinations within the US.
Our Boat Hauling Services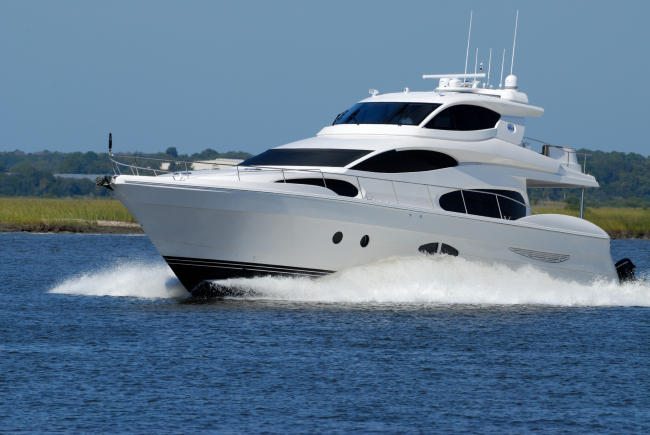 Power Boats: Moving a powerboat can be tricky, but Interstate Haulers is up for the challenge. We're experts in transporting all types and sizes of powerboats, and we know how to handle every step of the process. From finding the right transport trailer to making sure your boat is safely loaded and secured, we'll take care of everything so you can relax.
Small Boats: Although we are able to transport boats of all sizes, we have developed quite a reputation in the maritime industry for our small-boat shipping. Our comprehensive network of drivers allows us to get your boat to you as quickly as possible.
Yacht: Yacht transport is an intricate process that demands more prep time than smaller vessels. Yachts, by definition, are large sailing or powerboats that go beyond the average size requirements for transport. This usually necessitates a different solution when it comes to prepping for yacht transport. And because our company specializes in nationwide yacht transport services, we have the specialists and expertise on board to give your boat the appropriate care it needs before hauling.
Note: We don't ship sailboats at Interstate Haulers anymore. We offered this service previously, but as of now, we only ship powerboats, yachts, and small boats.
Do We Ship Boats Overseas?
Unfortunately, we do not offer international boat shipping and can't ship your boat overseas. International boat transport is a different process that requires different permits, documentation, and laws. We only ship boats within the continental United States.
Our boat hauling team will work with you to develop a logistical plan, including coordinating the pickup and delivery of your boat. At Interstate Haulers, we take great care to provide safe and reliable transportation services at a competitive price. Contact us to get boat shipping quotes today.