Whether you are a seasoned veteran of boating or a novice just starting out, one thing that is crucial to any boat owner is a reliable and sturdy boat trailer. After all, a boat trailer is what gets your vessel to and from the water, and without it, your boat is just a heavy, immobile object.
But with so many different kinds of boat trailers on the market, it can be overwhelming to know where to start. In this guide, we will cover everything you need to know about boat trailers, from types to ball size, to help you make an informed decision when purchasing your own.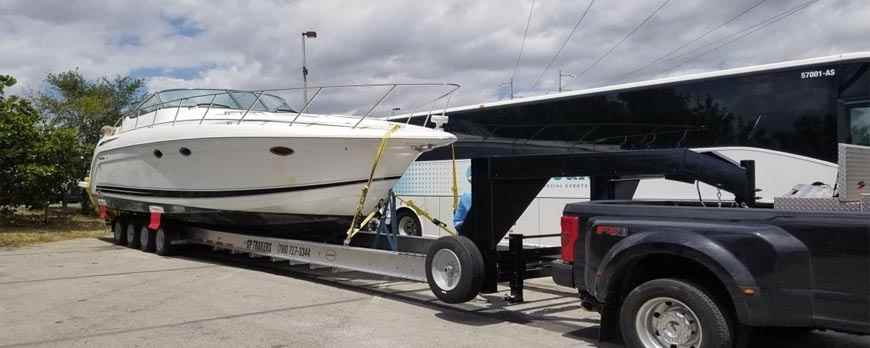 Types of Trailers
The first thing to keep in mind is that not all boat trailers are created equal. There are many different types of boat trailers, designed for different kinds of boats. For example, a bass boat trailer is designed specifically for bass boats, while a pontoon boat trailer is designed for pontoon boats.
It's important to know what kind of boat you have in order to choose the right trailer. Another factor to consider is whether you need a bunk or roller trailer. Bunk trailers are typically less expensive and easier to maintain, while roller trailers offer better support and easier launching.
A Comprehensive Guide on Different Types of Boat Trailers
Boating enthusiasts understand the importance of selecting the right equipment for their watercraft. A good boat trailer is essential to transport and launch your boat safely. With so many options available in the market, it can be overwhelming to choose the right one.
Roller Trailer
Roller trailers are the most common type of boat trailers used for powerboats. This type of trailer uses a series of plastic or rubber rollers to support the weight of the boat. Roller trailers are easy to load and unload and offer great versatility for powerboats with a variety of hull designs.
However, the rollers require regular maintenance and lubrication, making them ideal for boating enthusiasts who can handle occasional maintenance work.
Bunk Style Trailer
Bunk style trailers are a popular option for transporting boats with V-shaped hulls as they offer full surface support for the boat. Unlike roller trailers, bunk trailers use cushions or bunks made of carpeted boards to fit the hull shape of the boat securely.
While bunk trailers are considered more stable than roller trailers, they require more effort during loading and unloading. The boat needs to be aligned correctly on the bunks to ensure the safety of the boat.
Float-On Trailer
Float-on trailers, also known as center-load trailers, are designed for boats that require center support. These trailers use a built-in keel roller or V-shaped padding to support the boat's hull, enabling it to roll on and off the trailer effortlessly.
Float-on trailers are perfect for boats with flat or shallow hulls. However, they require more water depth for launching and retrieving, making them less suitable for shallow water docking.
Kayak Trailer or Canoe Trailer
Kayak and canoe trailers are specially designed for small watercraft. They come in various sizes, ranging from single to multiple kayak trailers.
The design of the trailer allows easy loading and unloading of kayaks or canoes. Kayak trailers also come equipped with tie-down straps, essential to securing the watercraft during transportation.
Pontoon Boat Trailers
Pontoon boats require specialized trailers because of their structure and size. Pontoon trailers have V-shaped support that cradles the boat at the transom and bow of the boat.
They also have adjustable bunk guides to ensure that the toons (pontoons) are correctly aligned. Pontoon trailers offer excellent versatility, making them suitable for saltwater use.
Galvanized Trailers
Galvanized trailers are rust-resistant and are therefore a popular choice when a trailer is regularly used for transporting boats in saltwater.
This type of trailer is usually made of steel, which is coated with a layer of zinc to prevent rust and corrosion.
Aluminum Trailers:
Aluminum trailers are lightweight and can be more expensive than other types of trailers. The advantage of an aluminum trailer is that it is rust-resistant and provides good value for money in the long run.
They are also easier to maintain and are more fuel-efficient than other types of trailers.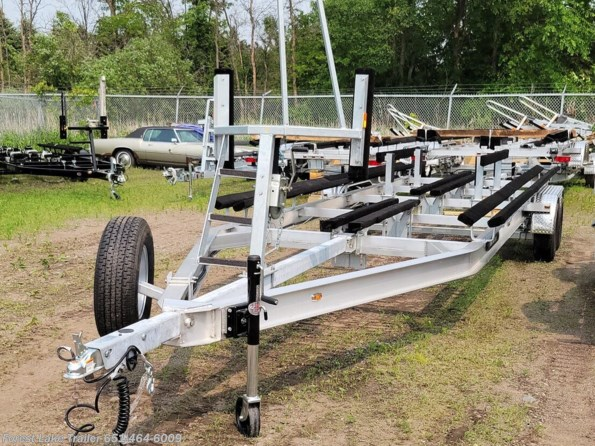 Size
Once you've narrowed down the type of trailer you need, the next step is to ensure that the trailer is the correct size for your boat capacity. This means checking the length, width, and weight of your boat and trailer to ensure that they are a match.
If the trailer is too small, it can cause undue stress and wear on the trailer and your boat. Conversely, if the trailer is too large, it can be difficult to maneuver and launch. You also want to make sure that the gross vehicle weight rating is strong enough to pull both your boat and your boat trailer.
Ball Size
Another important factor to consider is the ball size of your trailer hitch. The ball size refers to the diameter of the ball that connects the trailer hitch to the trailer coupler.
Common ball sizes include 1-7/8 inches, 2 inches, and 2-5/16 inches. It's crucial to know the correct ball size to ensure a safe and stable connection between your vehicle and trailer.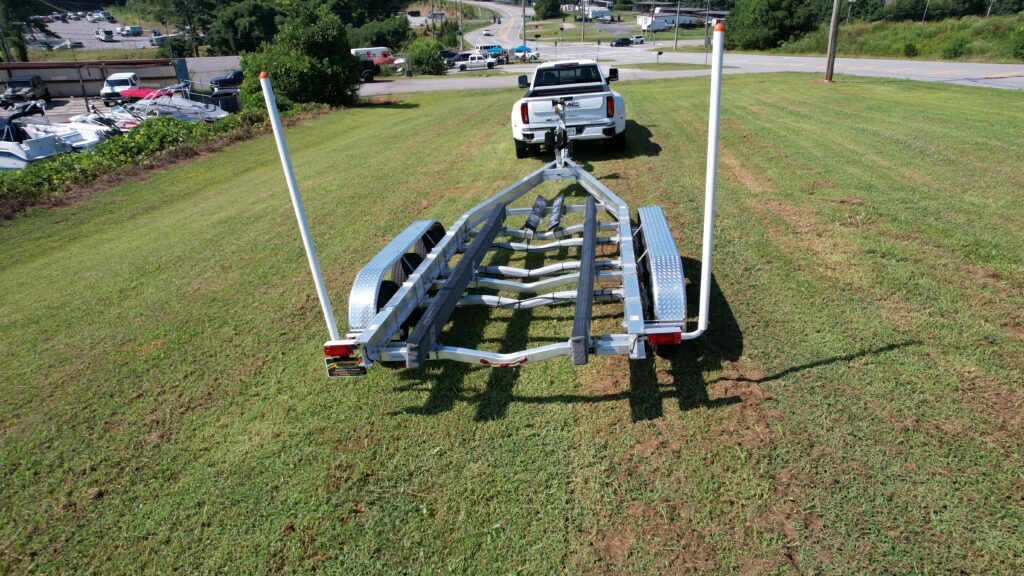 Maintenance
Just like any vehicle, a boat trailer requires regular maintenance to operate safely and efficiently. This includes checking the pressure and wear of the tires, inspecting the brakes and lights, and lubricating the bearings and axle.
Neglecting to perform regular maintenance can result in costly repairs or even accidents on the road.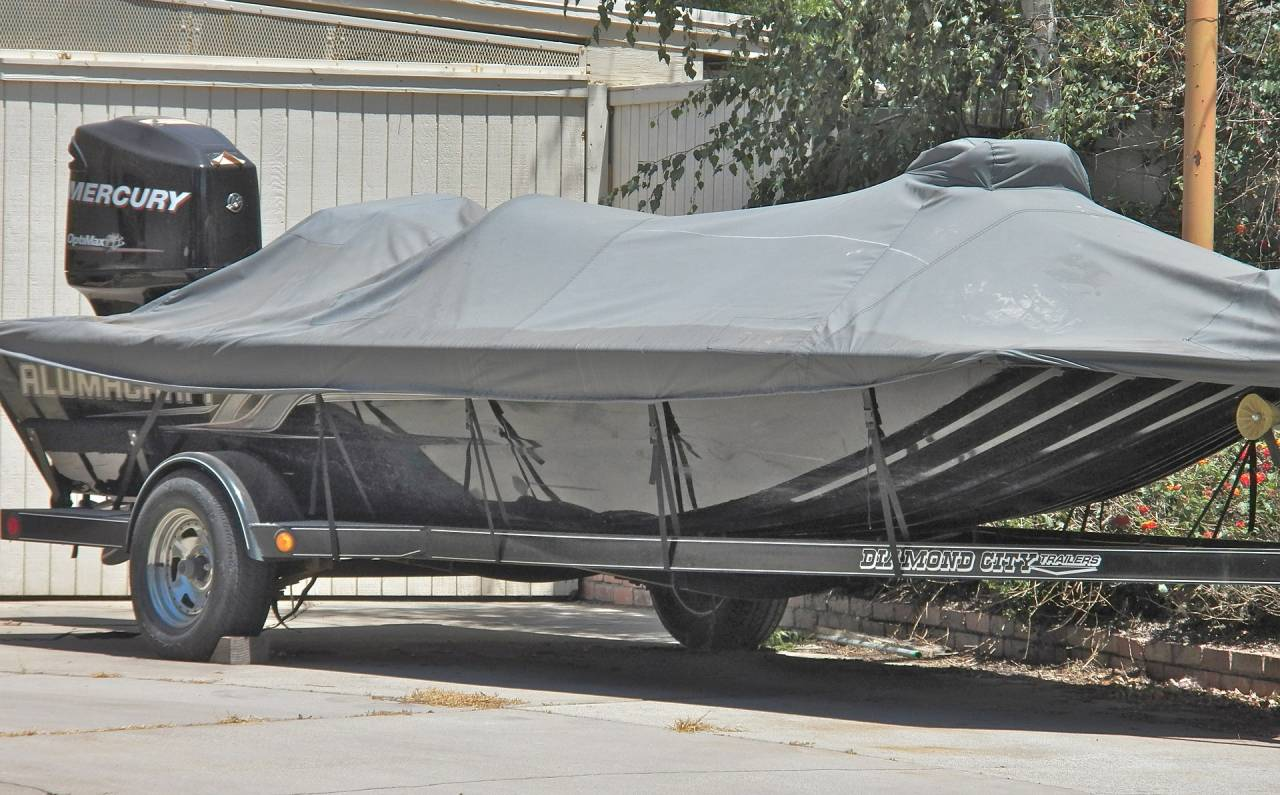 Storage
When not in use, proper storage of your boat trailer is key to extending its lifespan. This means keeping it clean and dry, and storing it in a covered area or using a trailer cover.
It's also important to store the trailer with the weight properly distributed, either by storing it on its hitch or using a trailer jack.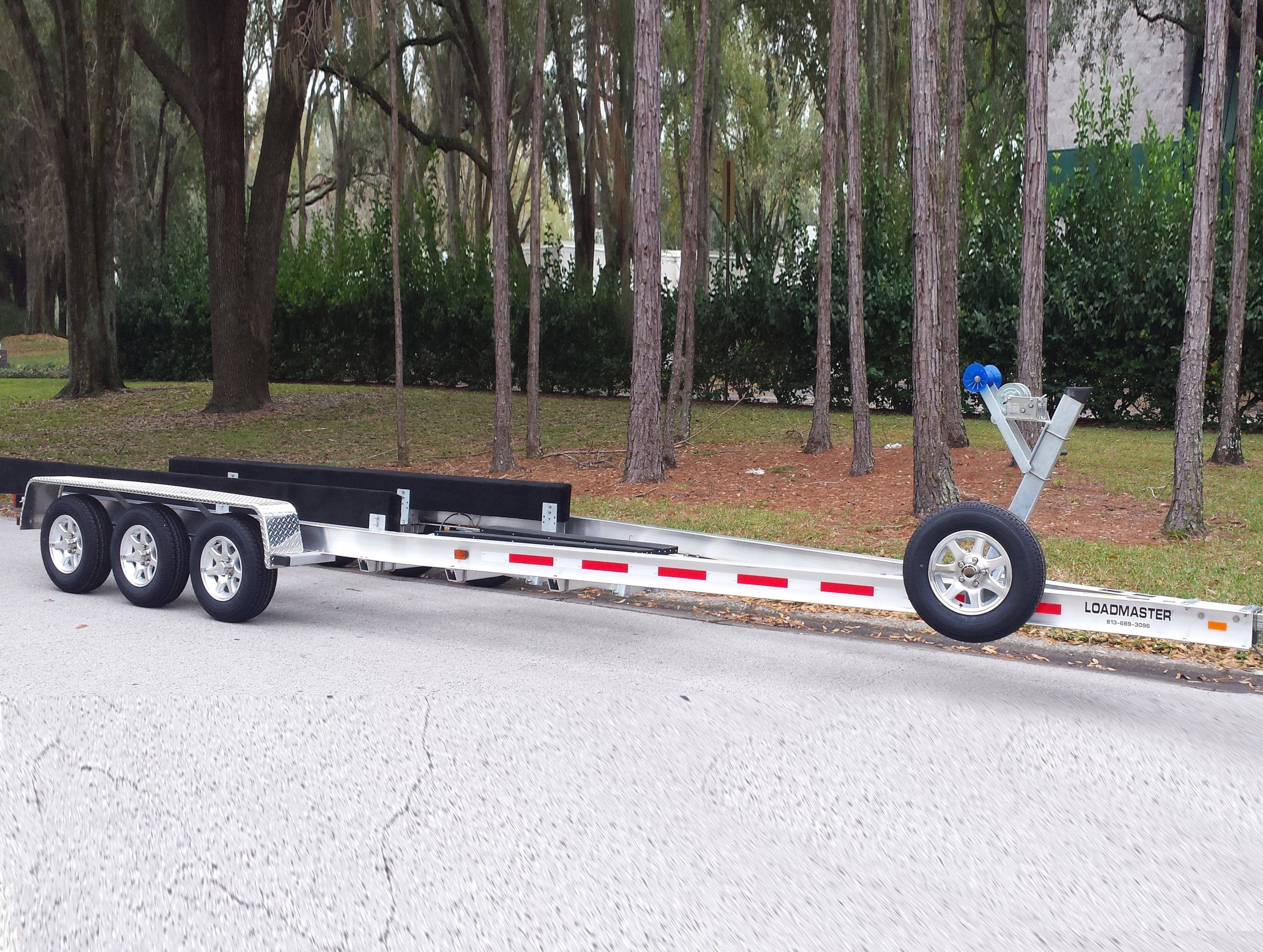 5 Reasons Why You Don't Need a Boat Trailer
Are you an avid boater who has been contemplating the idea of investing in a boat trailer? While boat trailers can be a convenient way to transport your watercraft to various destinations, they are not always necessary.
Your Boat is Docked at a Marina
If your boat is kept at a marina, there is no need for a boat trailer. By leaving your boat in the water, you eliminate the need to transport it to and from the water.
This is also a great option for those who like to take impromptu boat trips without the hassle of hooking up a trailer and transporting their vessel. It's just one stop to be able to take you boat out for longer. Plus marinas typically know how to protect and maintain your boat over time.
You Only Use Your Boat Locally
If you only use your boat on local bodies of water, a boat trailer may not be necessary. By keeping your boat docked at a local marina or storage facility, you can save money on a trailer and avoid the hassle of towing your boat long distances.
Plus this service makes it easier to take your boat out without having to use a boat ramp.
You Don't Have Storage Space
Boat trailers can take up a significant amount of space in your garage or driveway. If you do not have storage space to provide for a trailer at home, it may not be a practical investment.
Instead, we recommend you opt for a storage facility that can keep your boat secure and accessible.
You Have Limited Towing Experience
Towing a boat can be a difficult task that requires experience and skill. If you do not have a lot of towing experience, it may be best to avoid investing in a trailer.
Hiring a professional to transport your boat may be a safer option.
You Have Limited Budget
Boat trailers can be expensive, and the cost may not be feasible for some boaters.
If you have a limited budget, it may be best to focus on other areas of boat maintenance and upkeep, such as routine maintenance, fuel, and accessories.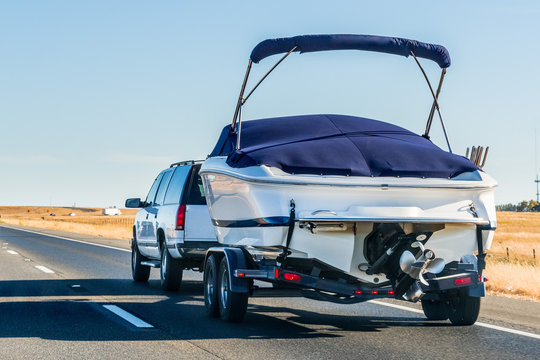 Do You Need A Boat Transport?
If you're a proud owner of a new boat but didn't opt for a boat trailer, don't worry! We've got you covered. At Interstate Haulers, we have a team of skilled boat haulers who can transport your boat wherever you need it to go.
Whether it's a short distance or a long haul, we're equipped to handle it. We understand how precious your boat is to you and take great care to ensure its safe delivery. So sit back and relax while we take care of the logistics, allowing you to enjoy your boat stress-free.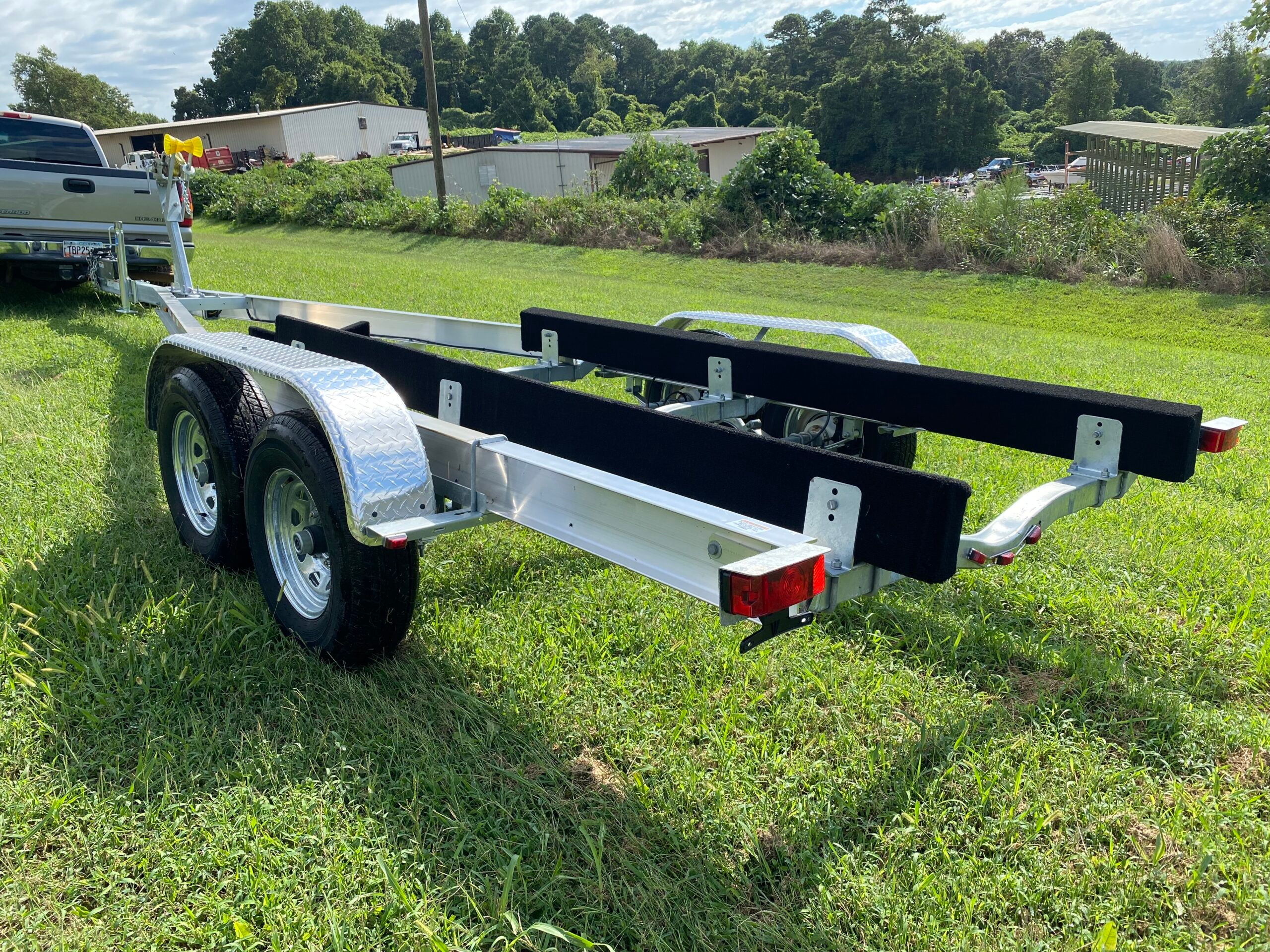 Conclusion
In conclusion, a boat trailer is an essential piece of equipment for any boat owner in most occasions.
By considering the type, size, ball size, maintenance, and storage, you can ensure that you choose the right trailer for your boat and that it operates safely and efficiently for years to come.
If you're interested in keeping your boat at a marina, have it hauled there! Happy boating!