If you own a utility trailer, you know just how versatile and useful it can be. But did you know there are a variety of utility trailer accessories available to enhance its hauling capability and make transportation even easier?
From ramps to tie-downs, let's take a look at the top utility trailer accessories you need to add to your set-up.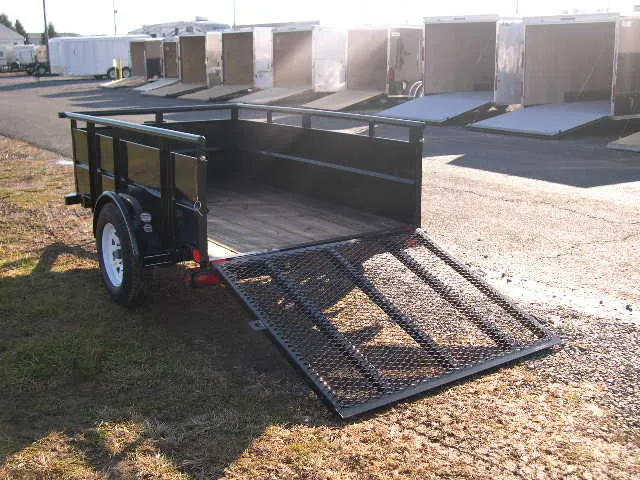 Ramps
Utility trailer ramps are an essential accessory for loading and unloading heavy equipment, vehicles, and machinery. Without a ramp, it can be challenging to get heavy objects onto and off of a trailer safely.
Ramps come in different sizes and materials, such as aluminum or steel, to accommodate different types of equipment and weight loads. Investing in a ramp system will make your trailer more versatile and expand its hauling capabilities.
Tie-Downs
Whether you're transporting a motorcycle, lawnmower, or furniture, securing your cargo is crucial in preventing damage during transportation.
Tie-downs are an easy-to-use accessory that can prevent your payload from shifting or falling during hauling. They come in different styles, including ratcheting and cam-buckle, and can be used to secure anything from heavy machinery to watercraft.
Spare Tires
You never know when a tire blowout may occur, so it's important to have a spare tire on hand. A flat tire can ruin your travel plans and create unnecessary stress. Utility trailer wheels are sturdy, but you never know what will happen!
By carrying a spare tire, you can quickly replace a damaged tire and continue your journey without interruption. It's also essential to carry a tire jack, lug wrench, and tire iron to assist with changing the tire.
Toolboxes
Equipment trailers are often used for work purposes and can benefit from a toolbox mounted onto the trailer's body. Having tools easily accessible on the job site will save time and increase efficiency.
Toolboxes come in different sizes and styles, from aluminum to stainless steel, and can be mounted on different parts of the trailer, such as the tongue, side rails, or undercarriage.
Trailer Hitch Accessories
If you're towing your utility trailer with a vehicle, a trailer hitch is necessary. However, accessories such as weight distribution hitches and sway control devices can enhance your hauling experience.
Weight distribution hitches help distribute the weight of a heavy payload evenly, while sway control devices reduce movement and prevent dangerous swaying of the trailer during transportation.
Trailer Lights
Another essential accessory is trailer lights. Properly working trailer lights are crucial for safe hauling, especially when driving in the early morning or late at night.
Trailer lights help signal to drivers behind you when you are braking, turning, or reversing. When selecting trailer lights, be sure to choose lights that work with your trailer hitch setup and are compliant with federal regulations.
Trailer Jack
A trailer jack is an essential accessory for anyone who is serious about hauling. A trailer jack makes it easy to lift and lower your trailer for hitching, unhitching, and positioning your trailer around your yard.
Jacks come in various sizes, including manual and electric options. Be sure to choose a jack that can safely lift your trailer and accommodate your weight capacity.
Trailer Tongue Box
When you're on the road, having all your tools and equipment within reach can make all the difference. That's where a trailer tongue box for your utility trailer comes in. It's the ideal solution for keeping your tools secure and within reach while you travel.
Whether you're a handyman or just someone who likes to have the right tool for the job, a trailer tongue box provides ample space for storage without taking up any space inside your vehicle.
Plus, its lockable design ensures that you don't have to worry about any of your valuable equipment going missing while you're on the go. So take the hassle out of hauling your tools and make your next road trip a breeze with a trailer tongue box.
Trailer Steps
If you have a utility trailer, it's essential to have sturdy and reliable steps for safe and convenient access.
Trailer steps can make a significant difference in preventing slips, falls, or other accidents when loading or unloading your trailer. Not to mention, they provide a much-needed boost when you're carrying heavy or bulky items.
There are different types of trailer steps available, and choosing the right one depends on your specific needs. For instance, folding steps are ideal for frequent use and easy storage, while fixed steps offer a more permanent solution.
No matter which type of trailer steps you choose, make sure to install them correctly and maintain them regularly for optimal performance. With the right trailer steps, you can make your life easier and safer when using your utility trailer.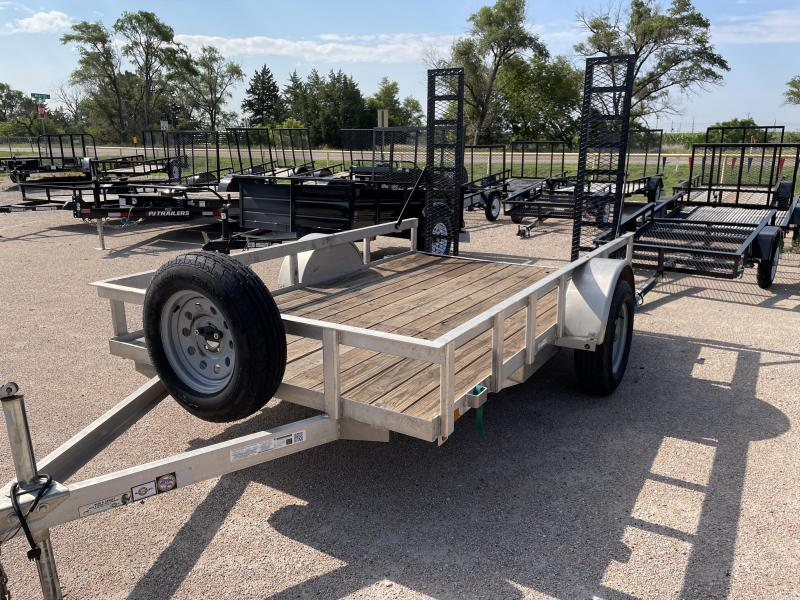 How To Know What Utility Trailer Accessories You Need
When it comes to owning a utility trailer, it is important to have the right accessories to make your job easier and more efficient.
With so many options to choose from, it can be overwhelming to know what accessories are necessary and what you can do without.
Consider Your Intended Use
The first step in selecting utility trailer accessories is to consider how you intend to use your trailer. If you plan to use it for hauling large items, such as furniture, appliances or other bulky items, heavy-duty tie-downs and a trailer ramp may be necessary.
If you plan to use it for hauling lawn mowers, quad bikes or other equipment, then you may require proper safety lighting and straps to keep everything in place during transport.
Look at the Types of Loads You Carry
Another key factor in determining what accessory you require is the types of loads you plan on hauling. If you mainly haul smaller, lighter items, such as trash, sand or gardening supplies, then a simpler attachment such as rack sides or ladder racks may be sufficient.
On the other hand, if your loads are heavier or more complicated in shape, then you may require additional accessories such as a rack extension or trailer hitch for additional weight support.
Think of the Road and Weather Condition
It is also important to identify the conditions you plan to use your trailer. If you live in an area with lots of rain or snow, then investing in silicone spray to protect hinges and a waterproof tarp cover would be necessary to prevent weather damage on your accessories.
Additionally, if you are traveling long distances, make sure to have a spare tire and replacement parts.
Personal Preferences
You'll need to consider what types of accessories you prefer. Do you want to install utility trailer toolbox or a high-quality locking hitch pin?
Think about accessory options that can make your life easier and investments that increase the trailer's functionality.
Do Your Research
It's important to do your research before making any accessory purchases to ensure you choose the right ones for your needs. Make sure the compatibility of the accessories match your trailer.
Read reviews, ask trusted friends or research YouTube videos on the different utility trailer accessories that are available. Also make sure to measure the size before having any accessories installed. Shop around, research specs, and try to catch the gear you're looking for on sale!
This will give you a good idea of what accessories work best for the type of loads you will carry or the conditions you'll use them in.

Do You Need Utility Trailers Hauled?
Utility trailers are a great thing to have. They offer tons of versatility and there are a ton of accessories you can use with them.
If you're considering buying one, you may need help with delivery. That's where Interstate Haulers can help you. We offer hauling services for boats, travel trailers, and industrial trailers.
If you need assistance getting your new trailer from the manufacturers location, we can haul it to your door. Save those miles on your precious truck, and consider letting Interstate Haulers handle bringing you your next utility trailer purchase!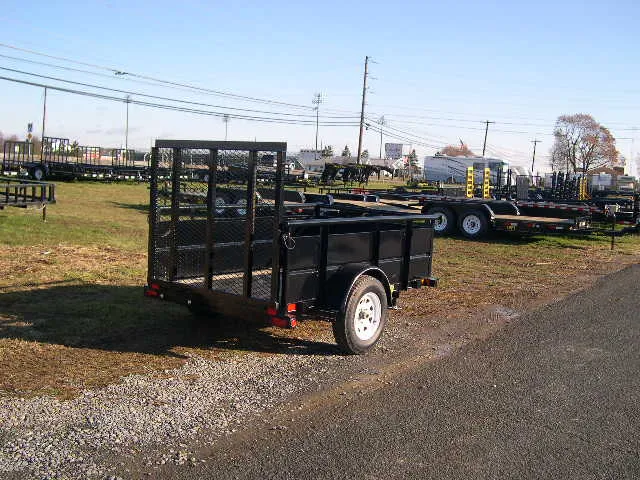 Conclusion
Investing in the right utility trailer accessories can not only increase your trailer's hauling capability but also improve your overall hauling experience.
From ramps to toolboxes, there are a variety of accessories available to customize your trailer to fit your specific needs. By having the right accessories on hand, you can ensure that your cargo is secure, and your trailer is ready for any job.
So, next time you're hauling equipment, consider adding some of these accessories to your set-up and make transporting goods an easy and stress-free experience.