Are you looking for an efficient way to ship a trailer? Look no further than Interstate Haulers! We are a leading trailer transport company with a vast network of trucks and trailer hauling options.
Our services cover the transportation of refrigerated trailers, electrical power generators, custom industrial markets, and standard enclosed trailers. With our commitment to quality and safety, you can be sure that your trailer will arrive at its destination safely and on time.
Plus, we offer domestic shipping within the continental US and international shipping into and out of Canada. So whether you need to ship something across town or the country – Interstate Haulers can take care of it!
This blog post will discuss the essentials of trailer shipping, the trailer transport process, and what you can expect when you ship with us.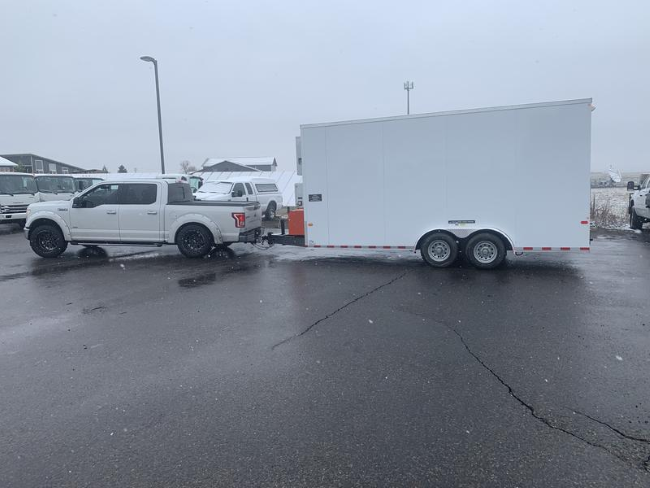 What Is Trailer Shipping?
Trailer shipping is the transportation of trailers from one location to another, usually done by a trailer shipping company.
To use the service, customers should first get an estimate of trailer shipping rates from the trailer shipping company, which will depend on the trailer size and weight. Trailers classified as oversize equipment or as oversize loads usually attract a higher shipping rate.
Regarding trailer sizes, there are many different types available for trailer shipping. These include a utility trailer, a semi-trailer, a flatbed, a travel trailer, a horse trailer, an RGN trailer, a step deck trailer, a drop deck trailer, a cargo trailer, or a car carrier.
Depending on the trailer type, trailer shipping companies usually charge differently for transporting them. For instance, you can use trailer towing to ship smaller utility trailers, whereas larger semi-trailer shipments require tractor-trailer rigs.
The cost also varies depending on whether it's a single trailer or multiple trailers that require shipment at once. Regarding trailer weights, they can range from small non-commercial models to large ones used mostly in commercial settings.
Trailer shipping companies typically consider trailer size and weight factors when providing service quotes. In addition to these factors, they may also consider the distance between pick-up and drop-off locations and any possible obstacles that might prolong delivery times or complicate the process further.
Safety is also a very important consideration when it comes to trailer shipping. This is because mandatory measures have to be adhered to by trailer-shipping companies so that the trailer arrives safely at its destination without damage or theft risk.
Trailer shipping companies insure their drivers like any other freight transport operations drivers. Background checks can be conducted on drivers before assignment to ensure trustworthiness and competency when moving trailers from one place to another.
In addition, all relevant state laws must be followed for legal purposes related to cross-country transportation of goods, including those transported via trailers.
Shipping A Trailer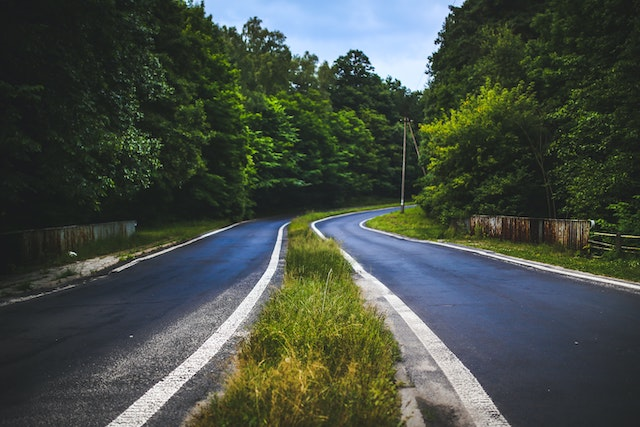 When deciding how to ship a trailer, there are typically three options – road transport, rail transport, or sea freight. Road transport is often the most convenient method for trailer shipping as it allows for easy pick-up and delivery. However, it is also the most expensive option due to the distance the trailer needs to travel, local regulations, and any tolls that may need to be paid along the way.
Rail transport is often more economical than road transport but will take longer due to transit times and multiple stops involved in getting your trailer from one destination to another. Sea freight is usually the least expensive option for trailer shipping as it does not involve tolls or certain regulations that other modes of transportation do. However, it is also usually slower since it requires port-to-port shipping by boat.
How Much Does Trailer Shipping Cost?
When considering trailer shipping costs, many factors, such as location (distance), trailer size and weight, mode of transportation, and time frame required for delivery, must be considered.
It's important to consider all of these factors when selecting a transporter for your trailer to ensure you receive an accurate estimate that meets your budget. Researching different transporters specializing in trailer shipping might help you find a reliable company that meets your needs at a price point within your budget. However, you don't need to spend countless hours searching for the perfect shipping company when you've got us!
At Interstate Haulers, you can get an accurate shipping price estimate well before the shipping date. All you need to do is visit our website and request a quote. We would only ask for your contact details, pick-up location, delivery location, item model, size, and estimated transport date.
Safety Tips For Transporting Trailers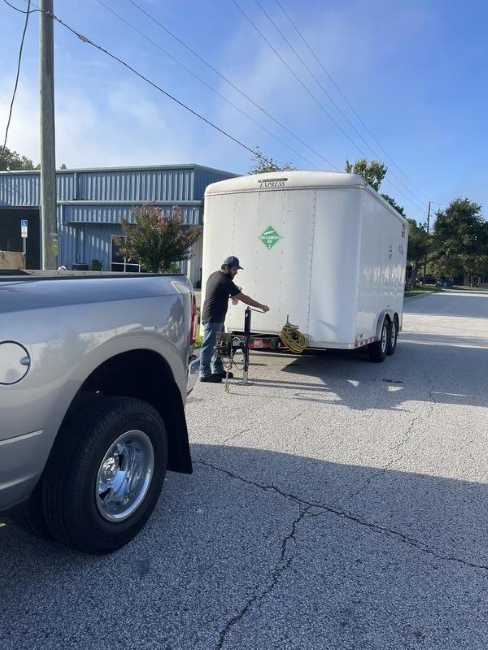 No matter which method of trailer shipping you decide, certain safety guidelines should always be followed to ensure trailers' safe loading and unloading during transit. This includes the following:
Ensuring trailers and loose items are securely fastened onto the carrier using quality straps or chains before beginning transport and all cargo is firmly secured inside to avoid any potential damage during transit.
Checking frequently for any signs of wear or tear on straps or chains and doing routine vehicle maintenance checks before departure.
Inspecting all hitch components before attaching trailers.
Keeping a copy of all pertinent documents, including insurance papers, with you at all times.
Being mindful of weather conditions when planning trips.
Informing carriers of any special instructions.
Following applicable laws at each destination point, permits may be obtained before entering certain states or provinces with trailers in tow.
Trailer Shipping With Interstate Haulers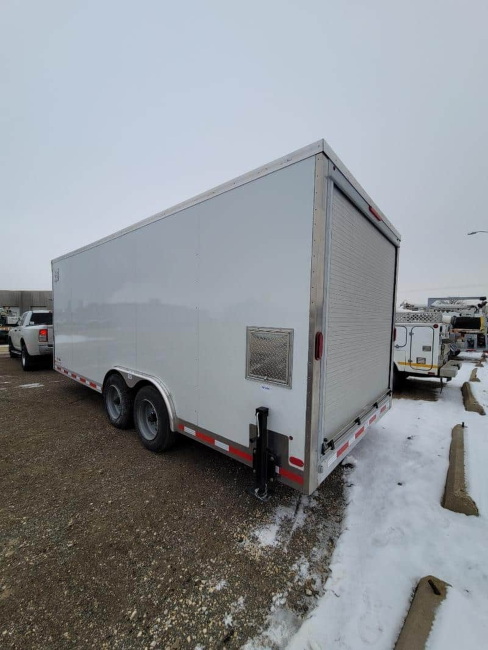 When it comes to trailers, safe transport is our number one priority. Our trucks are equipped with the latest safety features and have been inspected by a certified third-party inspector before they leave the dock.
Our team of experienced drivers is trained to handle any trailer load and will ensure that your trailer arrives safely at its destination on time.
We understand that promptly getting your trailer from point A to point B is essential for businesses, which is why we offer expedited shipping options for those with urgent needs. Our expedited trailer transport services include 24/7 customer service representatives who can help you plan and schedule your shipment accordingly.
The Types Of Trailers We Transport
At Interstate Haulers, we have the experience and expertise to safely transport most trailers, including; refrigerated trailers, electrical power generators, industrial trailers, and standard enclosed trailers.
We safely transport large power electrical generators from any point to their destination using our trailer shipping services.
For industrial trailer shipment, our expert team of trailer drivers is trained to handle any trailer load and will make sure it arrives on time and in perfect condition. Finally, our standard enclosed trailer shipping services are designed to provide secure and safe transportation of goods so you can rest easy knowing your trailer will arrive safe and sound at its destination.
Our trailer shipping services are ideal for both short-distance moves and long-distance hauls. No matter your trailer type or size, our team can help you get it where it needs to go with speed and safety.
How To Ship Your Trailer With Us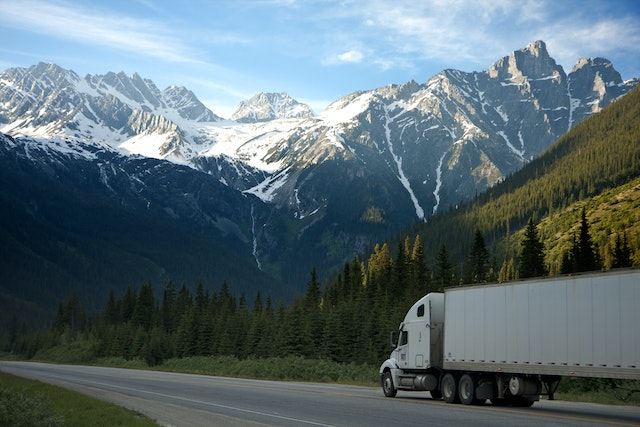 First, you will need to get in touch with our trailer shipping experts, who will assess the trailer type and size and your destination address. We will then provide you with a free quote based on these details. Once you are happy with the provided quote, we will book the trailer for shipment and assign one of our experienced truck drivers for pick-up.
Our team constantly monitors your shipment's progress so that we can guarantee timely delivery every time. All trailer shipments are fully insured during transit, giving you peace of mind about the safety of your trailer.
Once the trailer has been loaded onto our trucks, it is ready to be transported to its destination. Our trailer shipping services are designed to make the trailer transport process as smooth and hassle-free as possible for all our customers.
We understand that trailer transportation can be expensive, so we strive to keep costs down without compromising on quality or safety standards. Thanks to our vast fleet of trucks and experienced drivers, we can provide reliable trailer shipping services at competitive prices.
At Interstate Haulers, we take pride in providing safe and efficient trailer shipping services. With a wide range of trailer hauling options, you can rest assured that your trailer will arrive securely and on time every time!
Our hauling and transport team also transports travel trailers, RVs, fifth-wheel trailers, and heavy equipment using flatbed and gooseneck trailers. We are licensed and insured to handle most transportation needs throughout the contiguous United States and beyond! Contact us today for more information on how we can help you with your trailer transport needs.